Minisforum Unveils UM790 XTX Mini PC with AMD 7040 Processor: A Powerhouse in a Compact Form
In the ever-evolving world of personal computing, Minisforum has once again taken the lead by unveiling its latest innovation, the UM790 XTX Mini PC. This compact yet mighty computing device, powered by the AMD 7040 series processor, is set to redefine what users can expect from a mini PC. Today, we delve into the features and specifications that make the UM790 XTX a standout addition to the Mini PC market.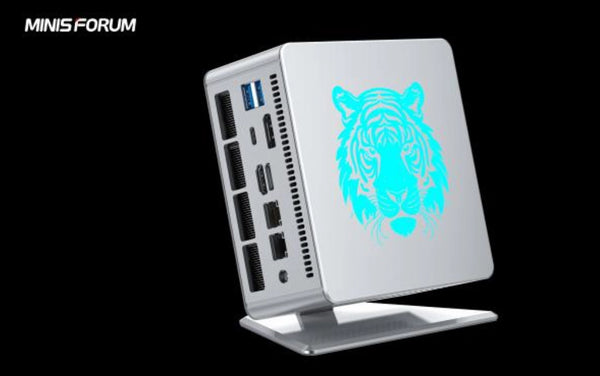 Performance Beyond Boundaries
At the heart of the UM790 XTX Mini PC lies the powerful AMD 7040 series processor. This processor is engineered to deliver astounding performance, and what sets the UM790 XTX apart is its ability to release up to 70W of power. This remarkable achievement catapults it beyond the capabilities of its predecessor, the UM790 PRO, which was capped at 65W. This increase in performance is sure to delight users seeking a compact PC that can handle even the most demanding tasks with ease. The UM790 XTX Mini PC is a testament to the relentless pursuit of innovation in the world of computing, promising a seamless and powerful experience for all who choose to harness its capabilities.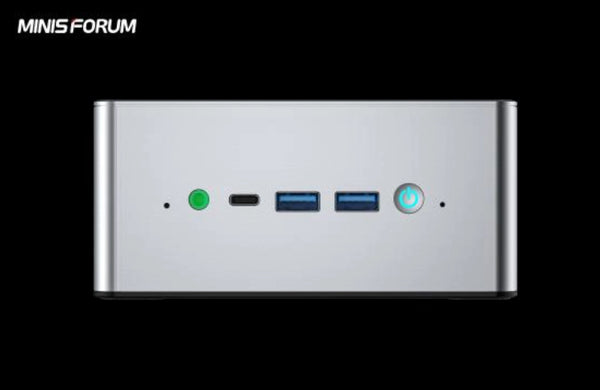 Aesthetics Meets Functionality
The UM790 XTX stands out with its distinctive stand design, a hallmark feature from Minisforum. What truly sets it apart is the magnetic suction top cover, a feature that not only adds a touch of sophistication but also guarantees effortless access to the mini PC's inner workings. Additionally, users have the option to select backlight patterns reminiscent of the Intel NUC, enabling a customizable and visually appealing look that seamlessly complements any workspace.
Connectivity Redefined
In terms of connectivity, the UM790 XTX Mini PC is well-equipped to meet the demands of modern users. It boasts a range of ports and options, including front and rear USB4 ports for lightning-fast data transfer, rear HDMI and DP (DisplayPort) ports for versatile display configurations, and dual 2.5G network ports for ultra-fast internet connections. Additionally, the inclusion of Oculink support for the graphics dock further expands the possibilities for graphics-intensive tasks and gaming.
The Future Awaits
While the UM790 XTX Mini PC is creating waves of excitement in the tech community, Minisforum has kept enthusiasts on their toes by not announcing an official launch date as of yet. This strategic move only adds to the anticipation and intrigue surrounding this powerhouse of a mini PC.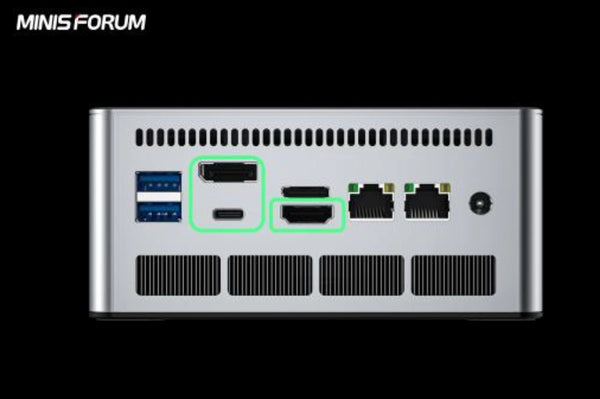 In conclusion, the UM790 XTX Mini PC from Minisforum is poised to revolutionize the mini PC landscape. With its impressive performance capabilities, unique design, and comprehensive connectivity options, it promises to cater to the needs of both casual users and professionals seeking a compact yet high-performing computing solution. As we eagerly await its official release, one thing is clear: Minisforum's UM790 XTX is set to make a significant impact on the world of mini PCs. Stay tuned for more updates on this exciting addition to the Minisforum lineup.