Topton Unveils V700 Mini PC with Intel Core i9-13900H Processor at an Affordable $580
Global technology brand TOPTON has introduced its latest innovation, the V700 mini-PC, aimed at providing users with a powerful computing solution at a budget-friendly price point. The highlight of this new release is the inclusion of the high-performance Intel Core i9-13900H processor, offering users a compelling combination of processing power and affordability.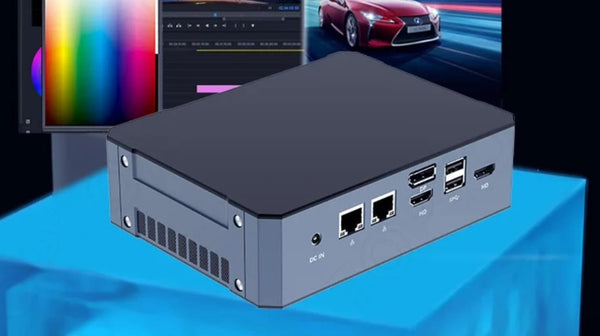 The Intel Core i9-13900H processor, a part of the 13th Gen Intel Core series, takes center stage in the TOPTON V700. This mobile processor is no slouch, featuring a total of 14 cores (6 performance, 8 efficient) and 20 threads. With a maximum boost clock of 5.40 GHz, the processor draws 115W at its peak, ensuring a responsive and efficient computing experience.
One of the standout features of the TOPTON V700 is its flexibility. The base version of the mini-PC is a barebone system, providing users with the freedom to customize their setup. It includes two vacant SODIMM slots, a 2.5-inch drive bay, and two M.2 slots. For those who prefer a pre-built configuration, TOPTON offers upgrade options, allowing for up to 4 TB of storage and 64 GB of DDR5 RAM.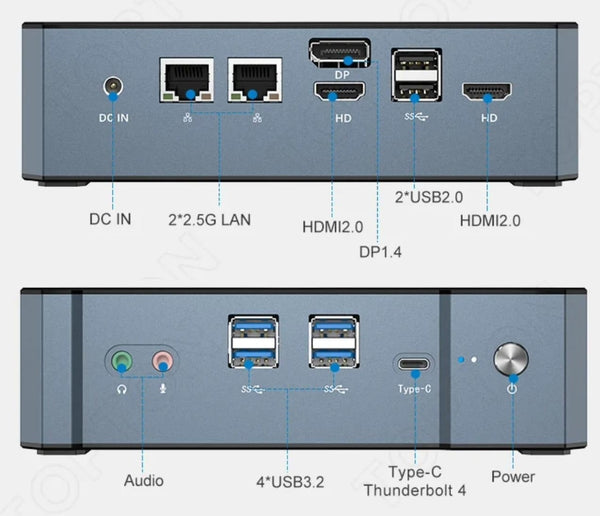 In terms of connectivity, the TOPTON V700 doesn't disappoint. The mini-PC is equipped with a variety of ports, including two HDMI ports, a DisplayPort, a Thunderbolt 4 port, two USB 2.0 Type-A ports, and four USB 3.2 Type-A ports. Additionally, users will find a 3.5 mm audio jack, a 3.5 mm microphone jack, and two 2.5 GbE Ethernet ports. The V700 supports Bluetooth 5.2 and WiFi 6, ensuring seamless connectivity options for various devices.
Despite its impressive array of features, the TOPTON V700 comes with an enticing price tag. Priced at a mere $580 on AliExpress, the mini-PC becomes even more attractive with on-page coupons, making it a compelling choice for users seeking high-performance computing without breaking the bank.
In related news, TOPTON had earlier released the M6S mini-PC earlier this year. While not as powerful as the V700, the M6S boasts a compact size, fitting into a pocket and providing users with a portable computing solution. TOPTON continues to make waves in the mini-PC market, catering to a diverse range of user preferences and requirements.