Anbernic RG405V Vertical Version Android Handheld Released with UNISOC T618 Chipset & 4GB RAM
Anbernic, a renowned name in the world of handheld gaming consoles, has unveiled its latest creation, the Anbernic RG405V vertical Android handheld console. With a distinctive vertical design and a host of impressive features, this handheld is generating quite a buzz in the gaming community. It is now available for purchase on various e-commerce platforms, promising to provide gamers with a unique gaming experience.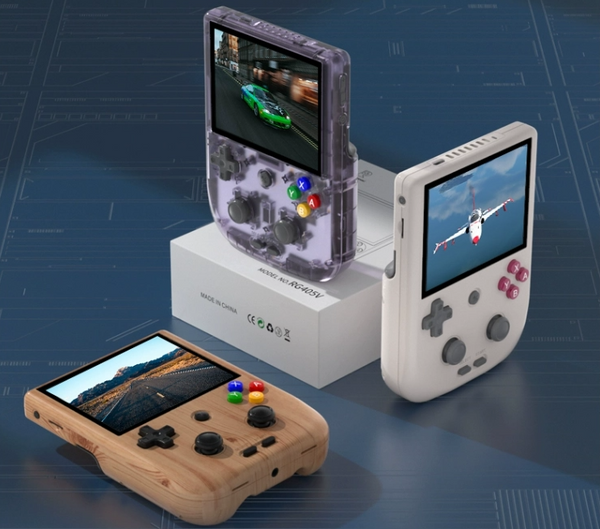 One of the standout features of the Anbernic RG405V is its powerful UNISOC Tiger T618 processor. This chipset boasts a 2.0GHz configuration with a combination of 2A75 and 6A55 CPU cores. Coupled with 4GB of LPDDR4X memory and 128GB of eMMC flash memory, this handheld offers the performance needed to handle a wide range of games and applications smoothly.
Gamers will appreciate the built-in official RG front end, allowing them to enjoy multi-platform games with ease. The 4-inch IPS touch screen, with a resolution of 640x480, is a delight for gaming and media consumption. Anbernic has incorporated integrated touch full lamination technology into the display, enhancing responsiveness and visual quality. Efficient cooling is essential for extended gaming sessions, and the Anbernic RG405V doesn't disappoint. It features a 30-blade fan on the back capable of achieving 9000 rpm, ensuring that the device remains cool even during intense gameplay. With a weight of just 282g, it strikes a balance between portability and functionality.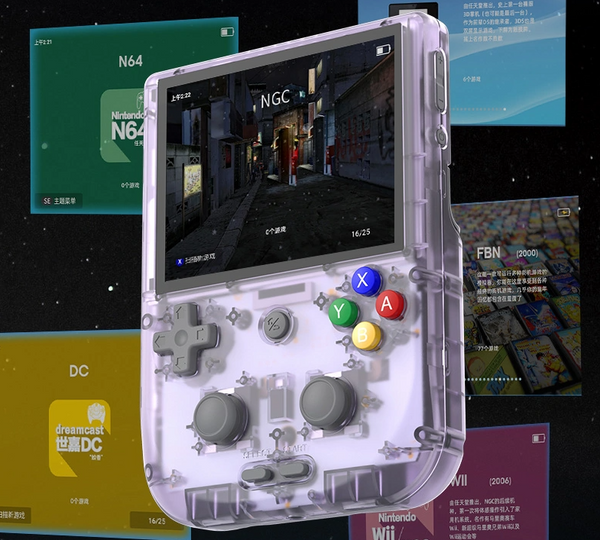 For gamers on the go, battery life is a crucial factor, and the RG405V excels here as well. It is equipped with a robust 5500mAh battery, ensuring you can enjoy gaming for hours without worrying about running out of power. The inclusion of a Hall joystick and a six-axis gyro sensor enhances the gaming experience, providing precise control for various game genres.
In a bid to cater to a broader audience, the Anbernic RG405V retro game console supports Moonlight streaming, allowing gamers to play their favorite PC games on the handheld console. Additionally, the device features stereo speakers, enhancing the audio experience for an immersive gaming session. When it comes to aesthetics, the Anbernic RG405V is available in three attractive color options: Wood Grain, Transparent, and Grey. This variety ensures that users can choose a design that suits their style and preferences.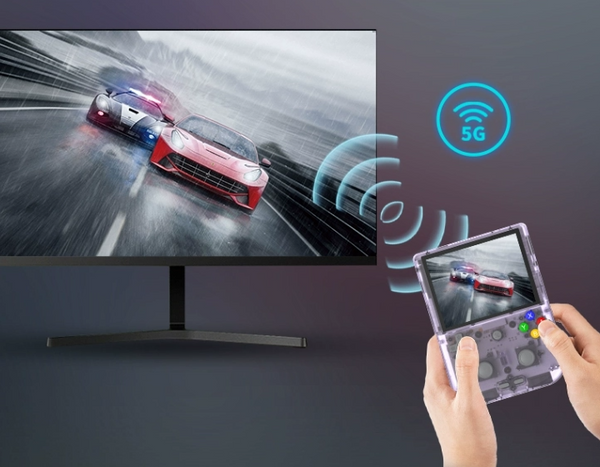 As for pricing, Anbernic has adopted an approach that caters to different budgets. The base model of the RG405V starts at a competitive $129.99, making it an accessible option for gamers looking for a feature-packed handheld console. For those who require more storage space, bundles are available with 128GB and 256GB MicroSD cards, priced at $144.99 and $159.99, respectively.
Overall, the Anbernic RG405V Vertical Version Android Handheld is a compelling addition to the handheld gaming market. With its robust hardware, efficient cooling, and versatile features, it promises to provide an exceptional gaming experience. Whether you're a casual gamer or a dedicated enthusiast, the RG405V offers something for everyone at a price that won't break the bank. It's a testament to Anbernic's commitment to delivering high-quality gaming devices to its loyal fanbase and newcomers alike.