Thunderobot MIX Gaming Mini PC Available for Pre-order and Starting Price at $785
In the world of gaming, where innovation and performance are paramount, Thunderobot has officially unveiled its highly anticipated creation, the MIX Gaming Mini PC. This compact powerhouse, with a mere 1.7L volume, packs a punch with its remarkable features and a starting price that's sure to turn heads, starting at just $785.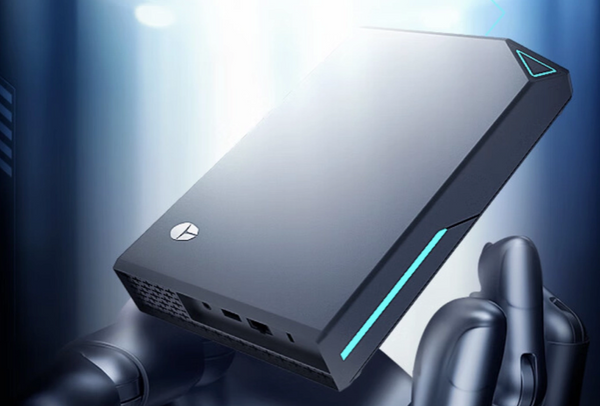 Under the Hood
At the heart of this petite gaming marvel is an Intel Core i7-13620H processor, boasting an impressive 10 cores and 16 threads. With a turbo frequency that reaches a staggering 4.9GHz, this CPU ensures that you experience gaming at its finest, with unparalleled processing power to handle the most demanding titles.
Complementing the powerful processor is the NVIDIA RTX 4060 independent graphics card, complete with 8GB of video memory. This graphics card promises to deliver stunning visuals, allowing you to immerse yourself fully in the gaming world. It's a combination that guarantees exceptional gaming performance, making this Mini PC a formidable competitor in the gaming arena.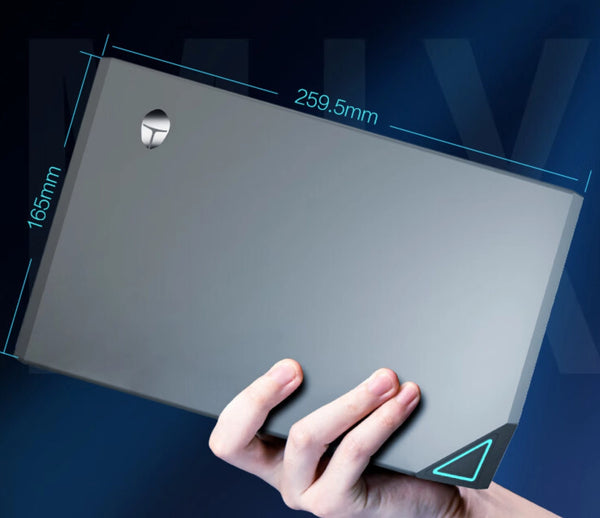 Memory and Storage
When it comes to memory, the Thunderobot MIX Gaming Mini PC doesn't disappoint. It comes equipped with 16GB of LPDDR5-5200 onboard memory, ensuring smooth multitasking and quick loading times. Storage-wise, it offers a spacious 512GB PCIe 4.0 SSD, delivering lightning-fast data access speeds. You won't have to worry about lag or slow load times, giving you a seamless gaming experience.
Efficient Heat Dissipation
With great power comes the need for efficient cooling, and Thunderobot has addressed this need with a dual-fan and 5-heat pipe design. This cooling system ensures that the Mini PC maintains optimal temperatures, even during intense gaming sessions. So, you can push your gaming limits without worrying about overheating.
Sleek and Stylish Design
In terms of aesthetics, the MIX Gaming Mini PC doesn't compromise. With its compact 1.7L volume, it's a sleek and stylish addition to any gaming setup. The inclusion of a blue light bar adds a touch of flair, making it visually appealing. It's not just a powerhouse; it's a visual masterpiece.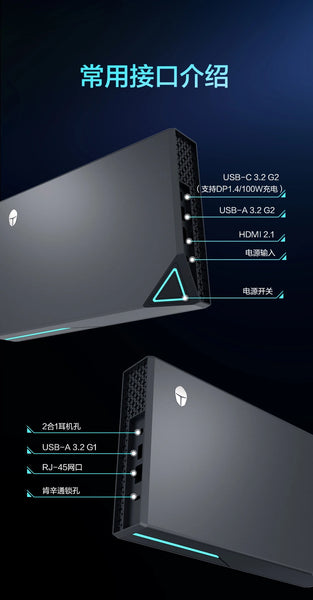 Connectivity
The Thunderobot MIX Gaming Mini PC doesn't skimp on connectivity options either. It features a full-featured USB-C port that supports a 100W reverse power supply, ensuring you can charge your devices effortlessly. It also includes an HDMI 2.1 port and an RJ 45 network port for all your gaming and streaming needs. Whether you're connecting to a high-resolution monitor or a wired network, this Mini PC has you covered.
Future-Proof Gaming
Thunderobot has made it clear that they have more in store for gamers. The MIX Gaming Mini PC offers customization options, allowing you to choose between the i7-13620H and i9-13900H mobile CPUs, as well as the RTX 4060 and RTX 4070 mobile GPUs. With the promise of even higher configurations on the horizon, Thunderobot is committed to keeping gamers at the forefront of technology.
In conclusion, the Thunderobot MIX Gaming Mini PC is a true gem for gamers who demand power, style, and future-proofing. With its compact design, powerful components, and competitive pricing starting at just $785, it's set to become a sought-after addition to the gaming community. Whether you're a casual gamer or a hardcore enthusiast, the MIX Gaming Mini PC is ready to take your gaming experience to the next level. Pre-orders are now available, so don't miss your chance to secure this gaming marvel. Get ready to game like never before with Thunderobot's MIX Gaming Mini PC!