MINISFORUM Introduces Neptune HN2673 Mini PC with Impressive Specs and Competitive Pricing
MINISFORUM, a renowned name in the world of compact computing solutions, made waves earlier this year with the overseas release of the Neptune HN2673 Mini PC. Now, this powerhouse of a Mini PC is making its debut in China, offering a remarkable combination of performance and affordability. With the latest configuration featuring an i7-12650H processor, A730M 6G independent graphics, 32GB of RAM, and a 1TB storage drive, all at the compelling price of just $630, the Neptune HN2673 is set to revolutionize the compact PC market in China.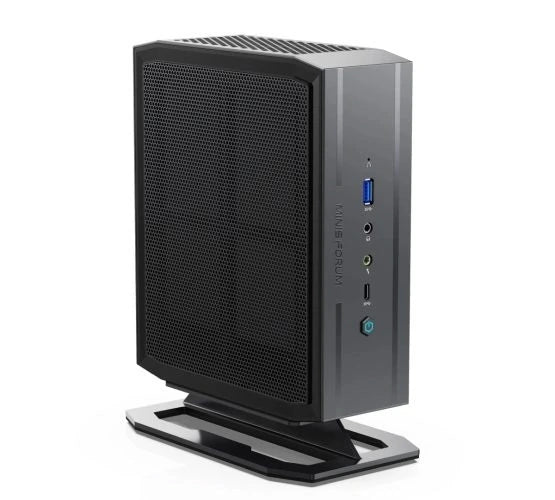 A Look at the Impressive Configuration
At the heart of the Neptune HN2673 Mini PC lies the powerful i7-12650H processor, boasting a formidable 10 cores and 16 threads, with a turbo frequency that can reach an impressive 4.7 GHz. This level of processing power ensures that this Mini PC can handle a wide range of tasks, from demanding productivity workloads to immersive gaming experiences.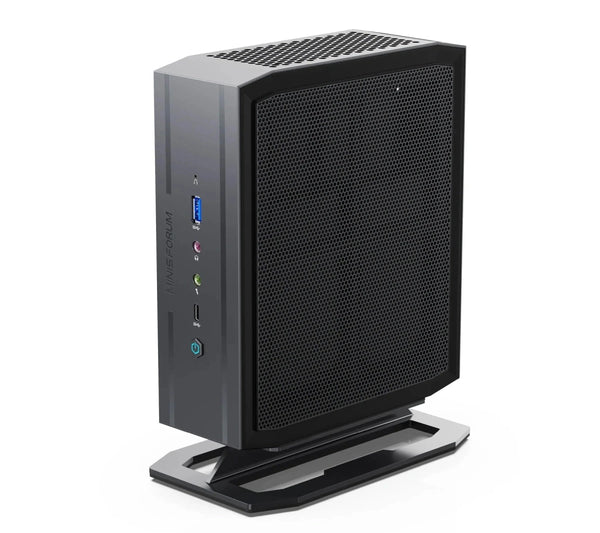 Complementing the robust CPU is the dedicated Intel Sharp A730M graphics card. With a power consumption rating of 95 watts and built on the MXM specification, this graphics card packs a punch. It comes equipped with 6GB of video memory, ensuring smooth performance in graphics-intensive applications and gaming.
Efficient Cooling for Optimal Performance
To keep these high-performance components running smoothly, the Neptune HN2673 is equipped with four down-pressure radiators for effective heat dissipation. This ensures that the system remains cool and stable even during prolonged use, allowing users to push the Mini PC to its limits without worrying about overheating.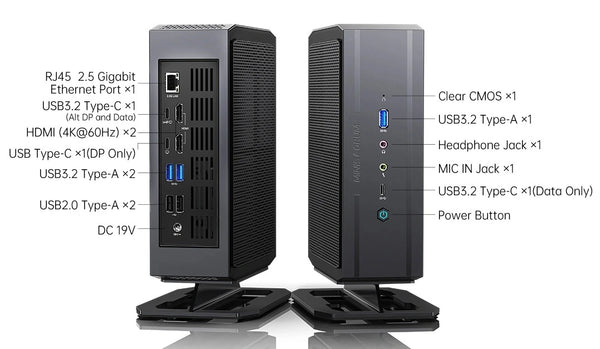 Versatile Expandability
One of the standout features of the Neptune HN2673 Mini PC is its impressive expandability. It supports dual DDR4 notebook memory, allowing users to upgrade and fine-tune the system's performance to suit their needs. Additionally, it accommodates both M.2 SSDs and two 2.5-inch hard drives, providing ample storage options for users with diverse requirements.
A Wealth of Connectivity Options
The Neptune HN2673 Mini PC doesn't skimp on connectivity options. It comes equipped with a range of ports, including HDMI, DP, USB-C, and a 2.5G network port. This array of interfaces ensures compatibility with various peripherals and makes it easy to connect the Mini PC to external displays and networks.
Competitive Pricing
MINISFORUM's decision to introduce the Neptune HN2673 Mini PC in China at a price of $630 for the i7-12650H + A730M 6G + 32G + 1T configuration is a significant boon for consumers. This aggressive pricing strategy makes the Mini PC an attractive choice for those seeking high-end computing performance without breaking the bank.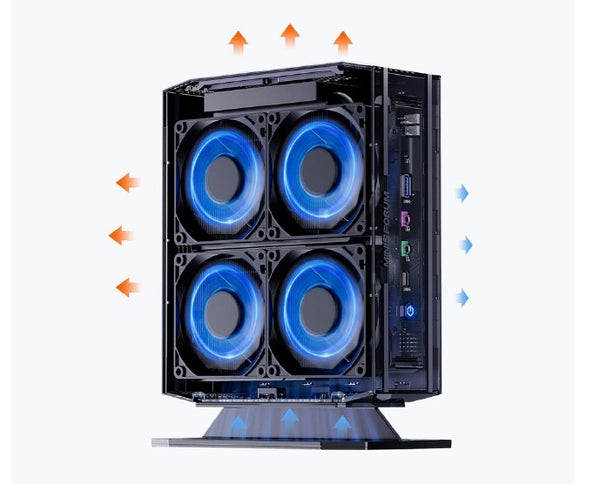 In summary, the MINISFORUM Neptune HN2673 Mini PC is a formidable addition to the compact PC market in China. Its impressive configuration, efficient cooling, expandability options, and competitive pricing make it a compelling choice for both enthusiasts and professionals looking for a powerful yet compact computing solution. With MINISFORUM's reputation for quality and innovation, the Neptune HN2673 is set to make waves in the Chinese tech market.