AOKZOE A1 Pro handheld starts pre-sale Powered by R7 7840U + 8-inch screen, starting at $799
AOKZOE, a leading tech company, has recently launched its latest offering, the A1 Pro, equipped with the cutting-edge AMD Ryzen 7 7840U processor. This gaming handheld boasts impressive features, including a high-resolution 1200p display, a robust 65 Wh battery, and a staggering 64 GB of RAM. Undoubtedly, the AOKZOE A1 Pro stands out as one of the most formidable gaming handhelds introduced thus far. With a starting price of US$799, it competes favorably with other Zen 4 and RDNA 3-based gaming handhelds, such as the ASUS ROG Ally. Gamers looking for top-tier performance and immersive gaming experiences can now consider the AOKZOE A1 Pro as an enticing option in the market.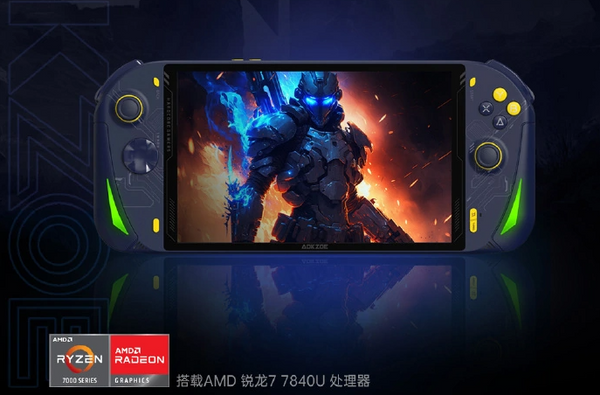 The AOKZOE A1 Pro boasts impressive specifications, including 8 Zen 4 CPU cores, an RDNA 3-based iGPU, and an 8-inch IPS display with a 1200p resolution. To ensure smooth performance, all units are equipped with LPDDR5X RAM and PCIe 4.0 x4 SSDs. The device is powered by a 65 Wh battery, providing ample usage time.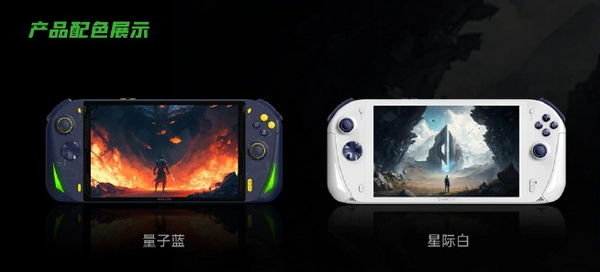 In terms of additional features, AOKZOE has incorporated a 6-axis gyroscope and accelerometer, enhancing the gaming experience with motion sensing capabilities. The inclusion of hall effect joysticks further enhances precision and control during gameplay.
Excitingly, AOKZOE is also planning to launch a smaller variant, the AOKZOE A2 gaming handheld, on the crowdfunding platform Indiegogo. The AOKZOE A2 is expected to share many similarities with its larger counterpart, ensuring that gamers have access to high-quality features in a more compact form factor.
The AOKZOE A1 Pro has made its debut on Indiegogo, and interested buyers can choose from a range of five different configurations. Remarkably, AOKZOE still has a limited number of units available at the initial price of US$799. This particular variant includes the powerful Ryzen 7 7840U processor, along with 32 GB of RAM and a spacious 512 GB SSD. For those seeking even more storage options, AOKZOE offers the A1 Pro in several other configurations, with varying price points. The options include: 32 GB RAM with a 1 TB SSD for US$859, 32 GB RAM with a 2 TB SSD for US$959, and the top-tier choice of 64 GB RAM with a 2 TB SSD, priced at US$1,159.
Currently, AOKZOE has announced plans to commence shipping the A1 Pro in June. This anticipated shipping date is applicable worldwide, distinguishing it from the customary practice of initially releasing products like AYA NEO and GPD exclusively in China. As indicated in the device's Indiegogo listing, every order will include a complimentary carry case. Furthermore, the highest-priced SKU will additionally feature a 65 W GaN charger and a screen protector for added convenience and protection.