ASRock Launches New 4X4 BOX-5000 Mini PCs with AMD Ryzen 5000 APUs
ASRock 4X4 BOX-5000 is introduced as a new compact mini PC that is capable of delivering a high level of performance, despite its small size. Its chassis of just 110 x 117.5 x 47.85 mm is capable of housing a powerful Ryzen 7 5800U APU, a chip based on the Zen 3 architecture that has an 8-core and 16-thread configuration, which means that it is prepared to work with applications that require intensive multithreading.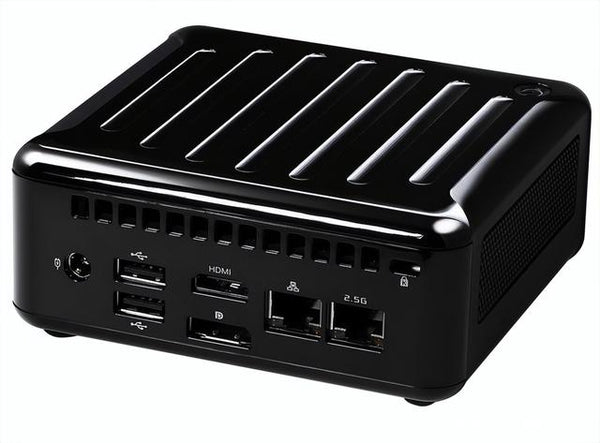 The GPU used by the ASRock 4X4 BOX-5000 is a Radeon integrated solution that will depend on the APU that comes pre-installed. If we buy it with the Ryzen 7 5800U APU, the team will have a Radeon RX Vega 8 , but if we buy it with a lower solution, such as the Ryzen 3 5400U APU, it will include a Radeon RX Vega 6, and its CPU will only have 4 cores. and 8 threads, although it will maintain the Zen 3 architecture.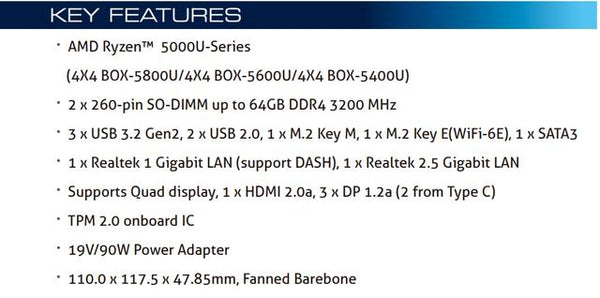 AMD Ryzen 5000U mobile processors have up to 8 physical cores and 16 logical threads. Their nominal heat pack is 15 watts, but can be changed up and down from 10 to 25 watts. All processors feature integrated Radeon RX Vega graphics capable of driving four Ultra HD monitors. The manufacturer suggests using a mini-PC for both work and play.

Regarding the connections, the ASRock 4X4 BOX-5000 comes with: 
1 x HDMI 2.0a.
1 x DisplayPort 1.2a.
2 x USB 3.2 Gen 2 Type-C.
1 x USB 3.2 Gen 2 Type-A.
2 x USB 2.0 Type-A.
1 x 2.5 Gbps Ethernet.
1 x Gigabit Ethernet.
1 x 3.5mm jack for sound.
The ASRock 4X4 BOX-5000 has an M.2 2280 slot where we can install a PCIE storage unit, it also has space to mount a 2.5-inch SATA III storage unit and it has two slots for DDR4 3200 MHz memory . Its wireless connectivity options are up to expectations, since it has Wi-Fi 6E and Bluetooth 5.2, and it also has a TPM 2.0 chip, which ensures full compatibility with Windows 11.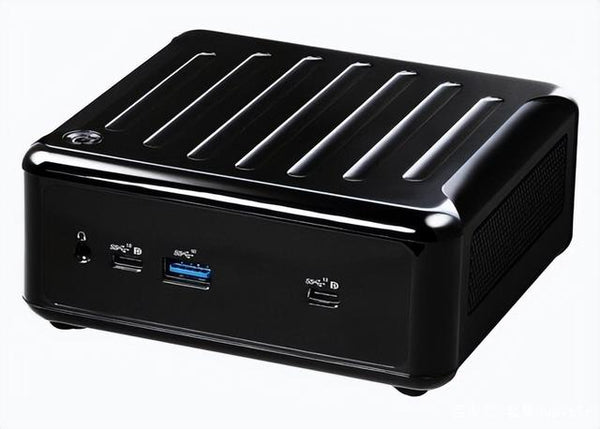 Externally, ASRock 4X4 BOX-5000 are miniature black boxes, as is the case with ASRock NUC 1200 BOX . On the front panel there is a port for connecting audio devices, two USB 3.2 Gen 2 Type-C ports and one USB 3.2 Gen 2 Type-A port. On the rear panel there are two USB 2.0 ports, one HDMI and one DisplayPort, as well as two Ethernet ports.
This mini PC is aimed at the professional sector, and has great potential as a solution for office automation, video conferencing and even digital signage. Please note that the ASRock 4X4 BOX-5000 is marketed as barebone , which means that it does not include a storage unit or RAM memory, nor does it include an operating system. This rig is the successor to the ASRock 4X4 BOX-4000.