ASUS PN80, a Very Compact and Powerful Mini PC Released
The ASUS PN80 is presented as a new professional compact PC that adopts the classic Intel NUC format , although this particular model has its own design that gives it a personal and distinctive touch. The chassis of the ASUS PN80 mini computer is surrounded by a grille that covers all sides of the equipment and, as you may have imagined, facilitates airflow. It is essential, since we are facing a team that mounts a powerful Core i7-11700B processor .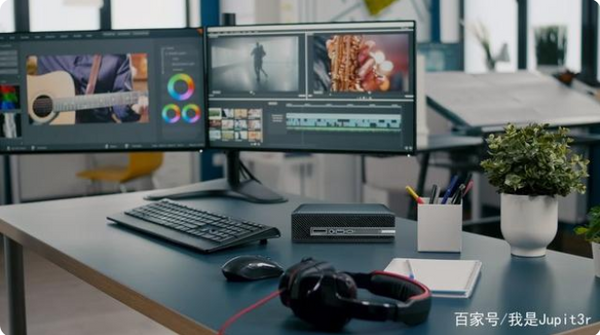 It is finished in black, which means that it fits perfectly in any workspace, and it has a metallic detail on the front that enhances and fits perfectly with the minimalist line of the ASUS PN80. Continuing with the front, we find a USB 3.2 Gen2 Type-A connector and a USB 3.2 Gen2 Type-C connector, as well as a 3.5 mm jack and an SD card reader.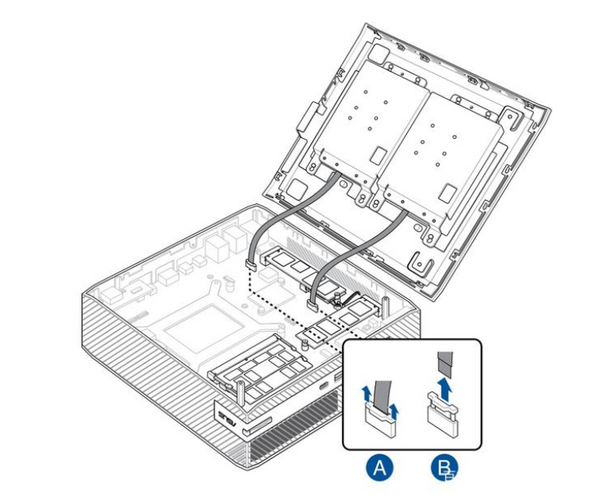 On the back we have two Thunderbolt 4 connectors, four USB 3.2 Gen2 Type-A , two 3.5 mm headphone and microphone jacks, a DisplayPort, an HDMI and an Ethernet LAN at 2.5 Gbps. There is no doubt that the ASUS PN80 has a spectacular range of ports for its size ( 2.4 liters ).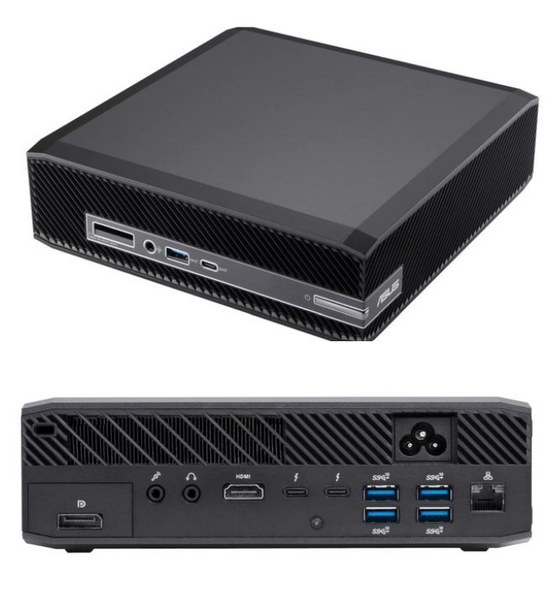 As far as hardware is concerned, the ASUS PN80 comes with an Intel Core i7-11700B processor, a processor that is based on the Willow Cove ( Tiger Lake ) architecture and has 8 cores and 16 threads running at 3.2 GHz-4 .8 GHz, normal and turbo mode. It is a very powerful chip, and it is accompanied by an eleventh generation Intel GPU that can reach 1.45 GHz. Its TDP is 65 watts, and it is compatible with Intel Gaussin & Neural Accelerator and Intel Deep Learning Boost technologies.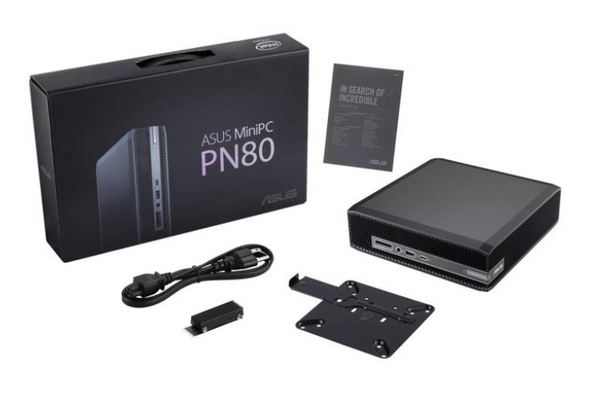 The RAM that the base configuration brings amounts to 8 GB , although we can expand it to 16 GB or 32 GB, which means that we will have more than enough room to work with editing tools that consume a lot of memory. The ASUS PN80 uses DDR4 modules at a maximum of 3,200 MHz.
For the rest, this device comes with Wi-Fi 6E and Bluetooth 5.2, has a 256 GB SSD of type PCIE Gen3 in its base configuration (supports PCIE Gen4 models), supports two 2.5-inch storage drives and has a Approximate weight of 2 kilograms. It will hit the US market first, where it will be priced at $1,299.
Specifications of the Asus PN80 mini PC

Processor

Intel Core i7-11700B
8 cores
16 threads
3.2 GHz base freq
4.8 GHz Max turbo freq
24 MB cache
65 W

Graphics

Intel UHD
350 MHz base freq
1.45 Max freq

RAM

8GB/16GB/32GB DDR4-3200

Storage

1 x PCIe 3.0 NVMe (256GB / 512GB options)
1 x PCIe 4.0 NVMe (512GB / 1TB options)
2 x 2.5″ drive bays for HDD or SSD

doors

2 x Thunderbolt 4
1 x USB 3.2 Gen 2 Type-C
5 x USB 3.2 Gen 2 Type-A
1 x HDMI 2.1
1 x 3.5mm audio combo (front)
1 x 3.5mm microphone input
1 x 3.5mm line out
1 x 2.5Gbps Ethernet
1 x 4-in-1 card reader
1 x configurable (VGA, DisplayPort, HDMI, Ethernet)

audio

2W stereo speakers (optional

Wireless

WiFi 6 + Bluetooth 5
WiFi 6E + Bluetooth 5.2

dimensions

200 x 200 x 60 mm
7.87″ x 7.87″ x 2.3″

Weight

2.5 kg (including 2 x 2.5″ hard drives)
5.5 pounds