AYANEO's First OLED Handheld Console Will Power 12W AMD Ryzen 5000U APUs
AYANEO was one of the first brands that dared to mount AMD Ryzen processors inside Nintendo Switch-style portable consoles. Valve copied their move with the Steam Deck and you can't say it went wrong for them. The Steam Deck isn't a better console than the AYANEO , but it is optimized so you don't have to use Windows. And it is also much cheaper. And this is where the firm wants to fight back. The Chinese assure that they have prepared a worthy rival for the Valve console with an OLED screen and at an affordable price .
Now that the Steam Deck has settled down and we all know what it can and can't do, AYANEO is back at it. In a recent statement, the CEO of the brand has announced that next month we will see a new portable console with an OLED screen .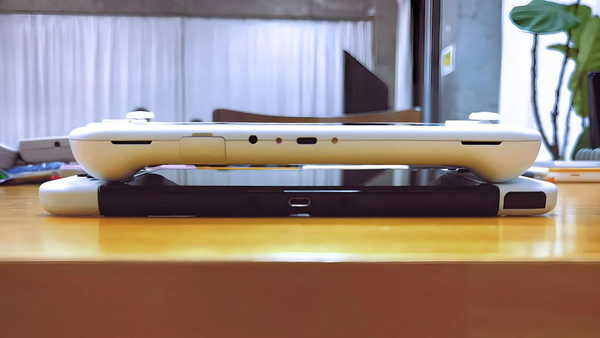 The first photos and parameters of the AyaNeo OLED portable game console have appeared, which the manufacturer calls the thinnest and lightest console with Windows.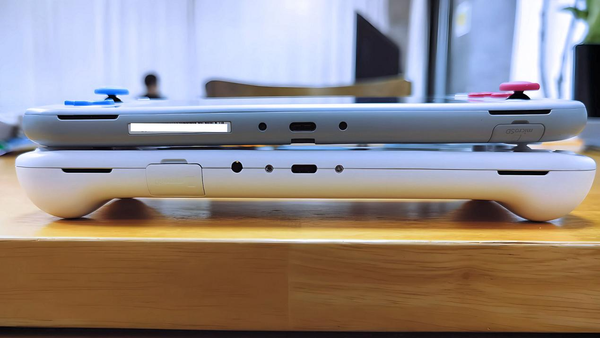 Compared to the Steam Deck, the console will indeed be much smaller. But in terms of performance, they are not competitors to each other.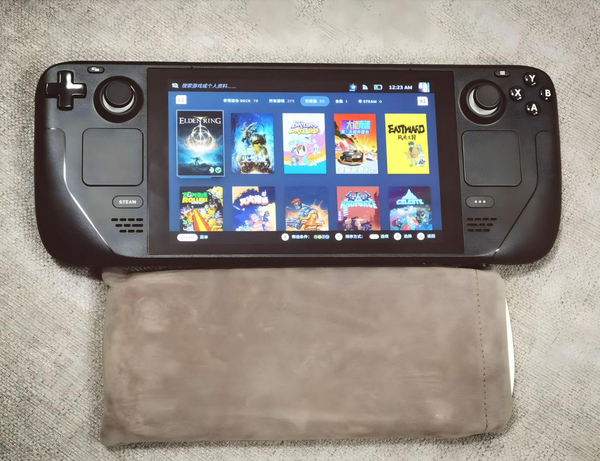 You can see (Or not) the AYANEO OLED compared to the Steam Deck, and we can get a glimpse of the smaller form-factor.
In his words, it will be "the world's first ultra-thin Windows OLED handheld console." And he is not without reason, because all the portable consoles that we know so far – with the exception of the Nintendo Switch OLED – equip IPS LED panels. Thanks to this new screen, the new AYANEO will be equipped with greater contrast and more vivid colors . However, it will not be a bed of roses; If there is a reason why this technology is not used on consoles, it is because of the ease with which OLED screens burn up when rendering static images. However, the Nintendo Switch OLED has amply demonstrated that this weak point is old news. In addition to providing superior image quality, the OLED screen will allow this manufacturer to make a thinner and lighter console.
What features will this new console have?
AYANEO has not published more details about this console, but some official images have been leaked on Weibo that describe some details of what the brand's new handheld will look like. The renders suggest that the console will weigh much less than its predecessors (less than 500 grams) and possibly have a smaller diagonal, with a 5.5 or 6-inch panel.
Regarding the hardware, this model would not come to compete with the top-of-the-range console, the AYANEO Next Pro. The most sensible thing is to wait for a device with humbler hardware , capable of competing in better conditions with the Steam Deck. What the AYANEO CEO did say is that this new model will be capable of running AAA gameshassle-free, while still being relatively affordable. This invites us to think that we will not see AMD Ryzen 6000 series APUs with integrated RDNA2 GPUs in this line, as that would mean a fairly high cost. Therefore, it is most likely that this new AYANEO will continue to mount Ryzen 5000 series chips with an integrated Vega 8 GPU. Nothing has been communicated about the screen resolution either, but it should remain at 1,280 by 800 or 1,280 by 720 pixels. Apparently, the new console will be presented next May .