AYANEO 2 Geek Gaming-Handheld Released with an AMD Ryzen 6000U Start From $699
Ayaneo seems to have decided to flood the market with portable Windows b Gaming-Handheld. It has announced several models lately, including the ultra-cheap Air Plus . The company today unveiled the Ayaneo 2 Geek, starting at $699. Divided into AYANEO 2 and AYANEO 2 GEEK, the latter being positioned more closely to the people. Equipped with an AMD Ryzen 6000U solution, the AYA Neo 2 Geek is scheduled for next yea. It expands an already well-filled catalog of machines since the manufacturer has announced a host of solutions based on the same format in recent weeks. The Aya Neo Next in January, the Aya Neo Air in April, the Aya Neo Slide , Aya Neo 2 and Aya Neo Air Plus in May.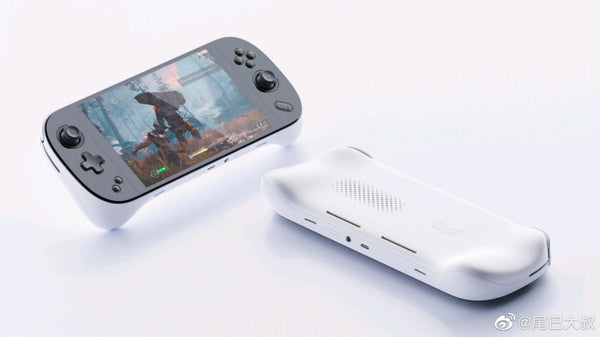 It's as if the brand, faced with product announcements and its own evolutions as and when the designs of current machines, had new ideas and decided to integrate them each time in a different version of its machines. Thus the Aya Neo 2 Geek looks like a "light" version of the Aya Neo 2. Equipped with Ryzen 5 6600U and Ryzen 7 6800U processors, it will be delivered with 16 GB of RAM and 512 GB to 1 TB of storage. The entry ticket will be respectively, 699 and 799$ for the PC console.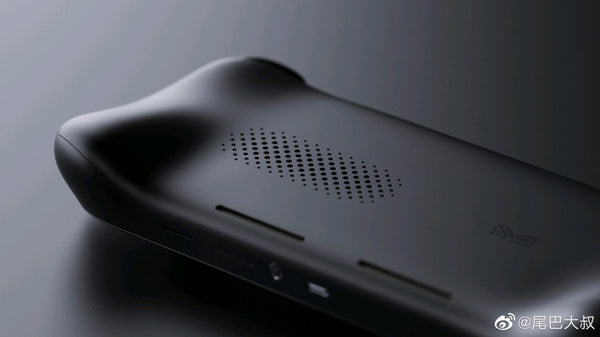 The screen is a 7 inch with a small nuance in the terms of its description compared to its big sister. The Aya Neo 2 is described with a 7″ full screen display. While for the Aya Neo 2 version is indicated "7″ Ultra Narrow Screen ".
Which seems to indicate a difference but which is not really seen in practice. There are three USB 4.0 Type-C ports, a MicroSDXC card reader, a fingerprint sensor, Wifi6 (against Wifi6E for the Aya Neo 2) and the various elements necessary for the game. Mini joysticks, directional cross, XAYB buttons, gyroscope and triggers are present. The set should run on Windows 11 and the homemade Linux distribution AyaNeo OS and, probably also on SteamOS.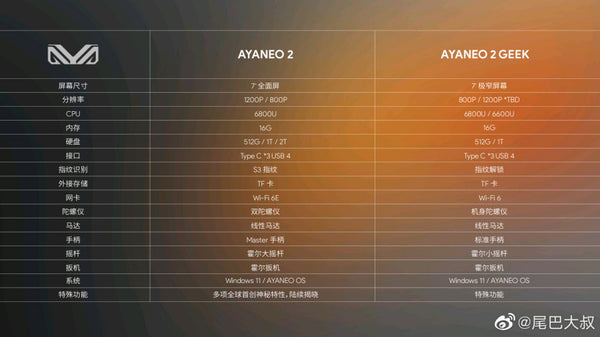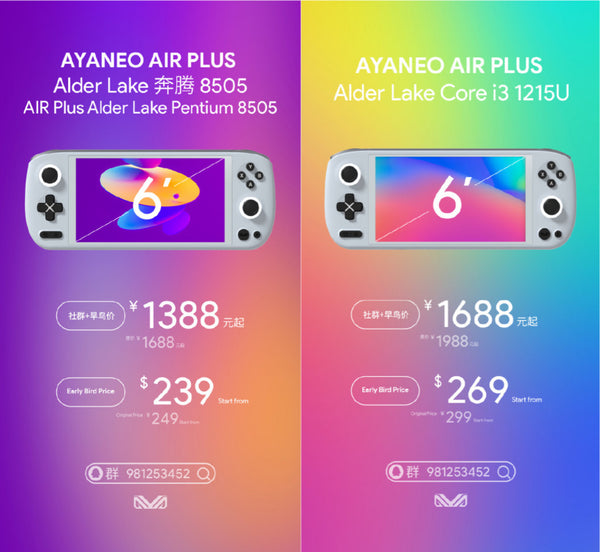 Now comes the bad news, and that is that the AYANEO 2 Geek with the Ryzen 7 goes on sale at a starting price of $799 , while the Ryzen 5 variant goes for $699 . With a release date of November 28 , it clearly doesn't seem like a good fit if we compare its price and availability to the Steam Deck.