AYANEO AIR Plus Launching on February 28 with AMD Ryzen™ 7 6800U and 1080p Screen
The highly anticipated AYANEO AIR Plus handheld gaming device is set to hit the market on February 28, and it comes equipped with the powerful AMD Ryzen™ 7 6800U processor. This device will also feature a 6-inch 1080p screen, which is sure to deliver an immersive and high-quality gaming experience. The official announcement for the AYANEO AIR Plus will be made at 7:30 p.m. and it is expected to garner a lot of attention from gamers and tech enthusiasts alike. With its advanced features and impressive specifications, the AYANEO AIR Plus promises to be a game-changer in the world of handheld gaming devices. Fans of portable gaming will definitely want to keep an eye out for this release, as it is sure to be a top contender in the market.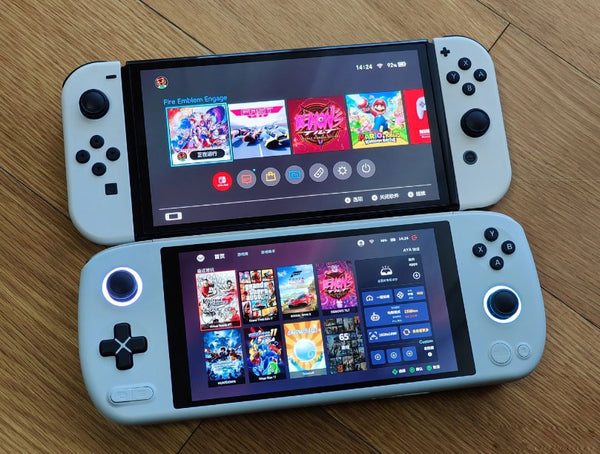 The AYANEO AIR Plus handheld device is making waves in the market as it is considered to be the smallest AMD Ryzen™ 7 6800U powered handheld at present. This compact device boasts a 6-inch 1080p screen that delivers stunning visuals for a truly immersive experience. In addition to this, the device is equipped with a Hall rocker and Hall trigger, which allows for precise control over the device's functions. It also features an X-axis linear motor, providing tactile feedback for a more engaging experience.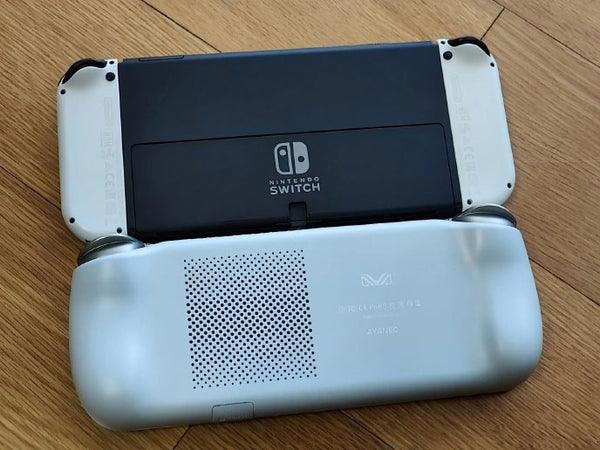 The AYANEO AIR Plus handheld device also supports fingerprint recognition, providing enhanced security for the user. Additionally, the device features a 46.2Wh battery, which provides an extended battery life for uninterrupted use. The device is equipped with a USB4 interface, which provides high-speed data transfer and charging capabilities.
The official statement by the manufacturer reveals that the AMD Ryzen™ 7 6800U processor can deliver a powerful performance of up to 28W, making it an ideal device for those who require high-performance computing on-the-go. The AYANEO AIR Plus handheld device can also be further upgraded for stronger graphics performance with the graphics card expansion dock.
The device is also available with Intel i3-1215U and AMD Mendocino (7020 series) processors, catering to the varying needs of users. In conclusion, the AYANEO AIR Plus handheld device is a remarkable technological achievement that provides high-performance computing in a compact and portable form factor.
Previous reports have provided insight into the dimensions of the 6-inch AYANEO AIR Plus and the 7-inch Switch OLED, which are two popular gaming devices. The official comparison has revealed that the size of the AYANEO AIR Plus is essentially the same as the Switch OLED, despite the latter having a larger display. However, the AYANEO AIR Plus features a larger handle and an ergonomic design that is intended to enhance the user's comfort during extended gaming sessions. The AYANEO AIR Plus has been designed with gamers in mind and its features have been tailored to meet their specific needs.
This includes its ergonomic design, which aims to provide a comfortable grip and reduce fatigue during prolonged use. The size of the AYANEO AIR Plus is therefore not a significant drawback, as its design is intended to provide an optimal gaming experience for users. Overall, these reports suggest that the AYANEO AIR Plus is a viable alternative to the Switch OLED, with its ergonomic design and handle providing a distinct advantage for gamers who prioritize comfort and functionality.