ASRock NUCS BOX-1300 - The World's First 13th Gen Intel Mini PC Now Available for Sale
The ASRock NUCS BOX-1300 series is a groundbreaking product in the market, being the world's first model equipped with Intel's 13th generation Intel processor. This new processor has brought about significant improvements in terms of processing power, energy efficiency, and speed. The NUCS BOX-1300 series is yet to be made available on e-commerce platforms, but it has already received some attention in the form of a review article by TecnPowerUp.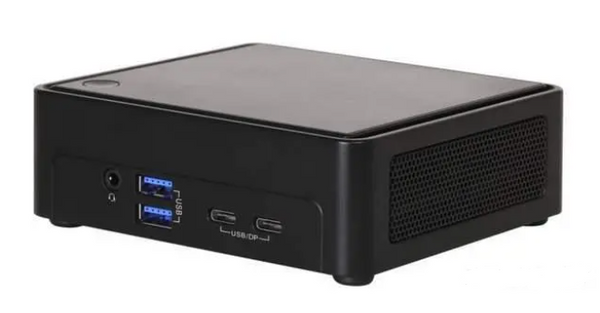 The article outlines the impressive features and performance of this new product. However, interested buyers may be pleased to know that ASRock has released two other models - the NUCS BOX-1340, equipped with i5-1340P, and the NUCS BOX-1360, equipped with i7-1360P - which are currently available for purchase on Newegg. These models also come with Intel's latest processor, making them a great option for those looking for high-performance computing.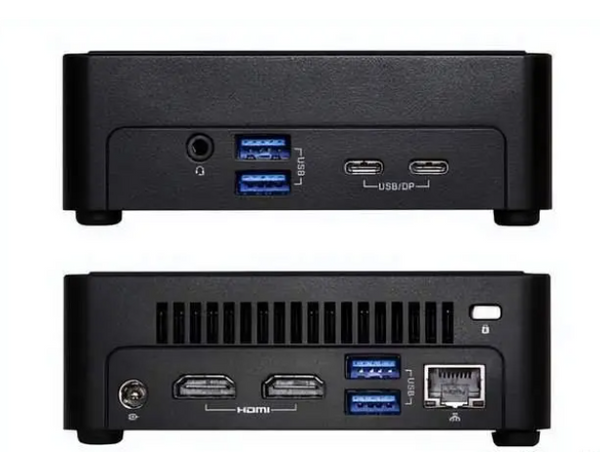 The i5-1340P and i7-1360P are two processors belonging to the Rapter Lake Core-P series. They both feature a 12-core CPU architecture with four performance cores and eight energy efficiency cores. However, there are significant differences in their maximum frequency capabilities. The i7-1360P has a maximum frequency of 5.0GHz for its performance core and 3.7GHz for its energy efficiency core, while the i5-1340P has a maximum frequency of 4.6GHz for its performance core and 3.4GHz for its energy efficiency core.
Both processors come with Intel Iris Xe integrated graphics, but there are differences in the core display of each chip. The i7-1360P has 96 execution units and a maximum dynamic frequency of 1.5 GHz, while the i5-1340P has 80 execution units and a maximum frequency of 1.45 GHz.
The mini pc comes in two versions, both with dimensions of 110 x 117.6 x 38mm and a volume of 0.5L. Both versions are equipped with two SODIMM memory slots and one M.2 2280 slot. These slots can support up to 64GB DDR4-3200 memory and 2TB PCIe Gen 4 x4 solid-state storage. This means that the mini pc can store and run large files and applications with ease. The mini pc is also equipped with WiFi 6E and Bluetooth 5.2 capabilities, providing faster and more reliable internet connectivity. In addition, the mini pc comes with a 19V/90W power adapter from the factory, ensuring that it is powered sufficiently for use. Overall, the mini pc is a powerful and versatile computing device that can be used for various applications.
The fuselage of this device features various interfaces, catering to different connectivity requirements. Firstly, there is one USB4 port that offers fast data transfer speeds and supports a variety of peripherals. The device also has one USB 3.2 Gen 2 Type-C port that supports DisplayPort 1.4 Alt Mode. This port enables users to connect external displays, while also allowing for data transfer and charging. Furthermore, the device also has four USB 3.2 Gen 2 Type-A ports that offer high-speed data transfer for multiple peripherals.
Additionally, there are two HDMI 2.0b ports for display connectivity. The device also features a 2.5GbE LAN port and a Gigabit Ethernet port that allow for high-speed network connectivity. For audio requirements, the device has a 3.5mm audio jack. Finally, the device also has a DC power adapter interface that enables users to power the device. Overall, this device offers a comprehensive set of interfaces that cater to various connectivity requirements.
Recently, TechPowerUp conducted an evaluation of the ASRock NUCS-BOX and revealed that its performance is only slightly better than the 12th generation Intel Processor by less than 5%. However, despite its modest performance gains, the ASRock NUCS-BOX is considerably more expensive. The i5 version of the barebones, for example, is already priced at over $500 USD. Therefore, based on this evaluation, it is not recommended for anyone to purchase this product at this time, given its high cost and limited performance boost.