GEEKOM Mini IT12 Mini PC will be Available Soon With Intel 12th Gen Processors
In recent years, there has been a surge in the popularity of mini PCs, which are compact yet powerful computers that can fit in the palm of your hand. Several brands have launched their own versions of mini PCs with the latest technology, and the Taiwanese brand GEEKOM has now joined the fray with its Mini IT12. This mini PC is powered by the 12th generation Intel Core-P processor, making it highly capable and efficient. The Mini IT12 is available in two processor solutions - the Core i5-1240P and the Core i7-1260P. Interestingly, the price of the i5 version is significantly lower than that of the Xiaomi Mini PC, giving it a competitive edge in the market. With the launch of the Mini IT12, GEEKOM has signaled its entry into the mini PC market and aims to capture a significant market share with its powerful and affordable offering.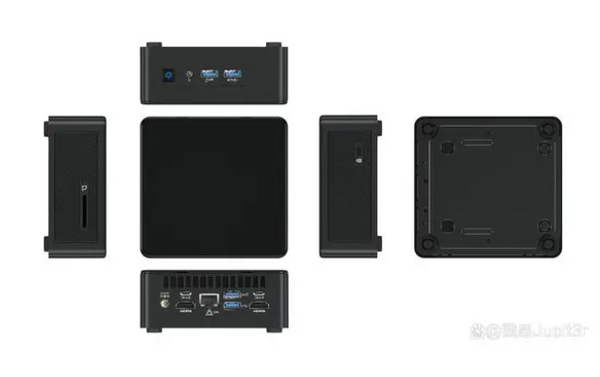 The GEEKOM Mini IT12 is a Mini PC that shares a striking resemblance to the Intel NUC 12 Wall Street Canyon in terms of its shape design and interface layout. Moreover, the workmanship quality of the GEEKOM Mini IT12 is consistent with the latter. The body size of the GEEKOM Mini IT12 measures 117mm by 112mm by 45.6mm, with a volume of only 0.6L. This is an impressive size compared to conventional desktop computers, which are forty times larger. The fuselage shell of the GEEKOM Mini IT12 is made of high-quality ABS+PC material, but it also features a metal roll cage installed inside. This provides the computer with extra structural support, which ensures that it can withstand accidental impacts or drops. Overall, the GEEKOM Mini IT12 is a remarkable Mini PC that combines portability, durability, and superior performance.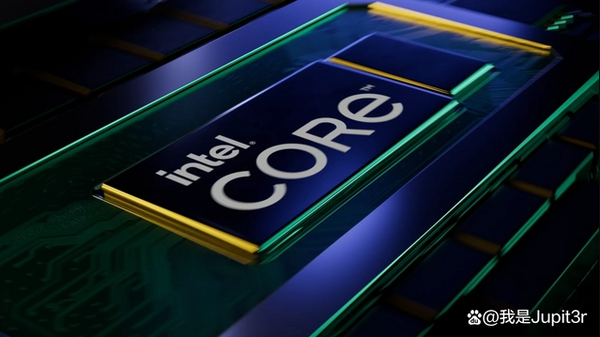 The Mini PC being discussed in this paragraph provides users with the option to choose between two different processors. The first option is the Core i5-1240P, which features 12 cores and 16 threads, 12MB of smart cache, a maximum turbo frequency of 4.40 GHz, and an Iris Xe EU80 core display running at 1.3GHz. The second option is the Core i7-1260P, which also has 12 cores and 16 threads but features 18MB of smart cache, a maximum turbo frequency of 4.70 GHz, and an Iris Xe EU96 core display running at 1.4GHz.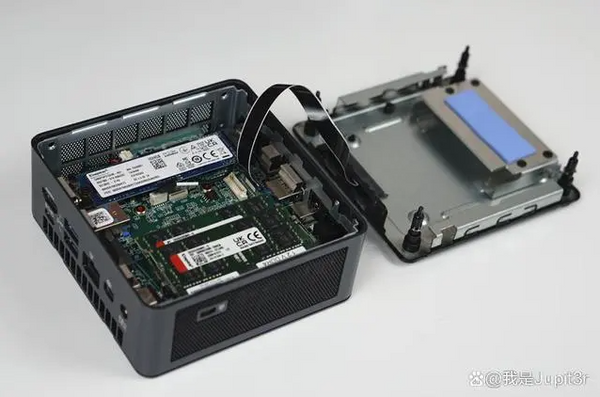 The Mini IT12 series has greatly improved CPU performance due to the 12th generation Core processor, which results in performance being more than 50% higher than the 11th generation Core core mini host. However, compared to small hosts like ASRock NUCS-BOX 1360P/D4 equipped with 13th-generation Core chips, the gap is less than 10%.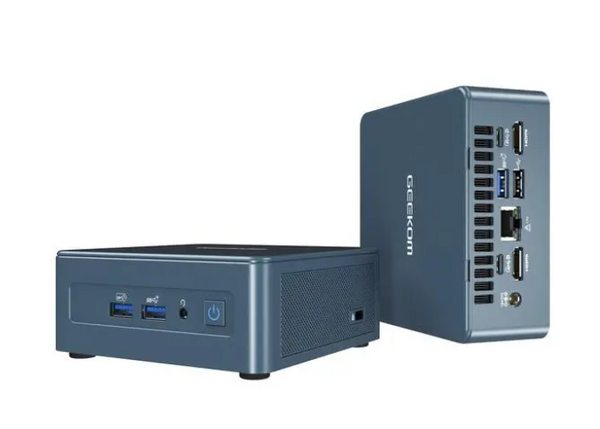 In terms of the core graphics cards, each generation of Iris Xe adds new protocol support. Still, the core graphics performance of the 11th, 12th, and 13th generation Core core remains relatively unchanged. Overall, this Mini PC offers users a choice between two powerful processors and solid core graphics performance.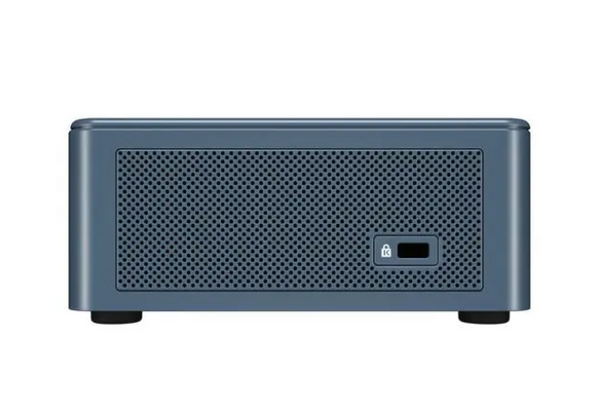 The Geekom Mini IT12 is a highly versatile computer that is equipped with advanced features to provide optimal performance. This mini-computer comes with dual memory slots and dual hard disk interfaces, which are highly beneficial for users who require additional memory and storage space. The maximum memory supported by this computer is 64GB DDR4-3200MHz, which is highly impressive and allows for smooth and seamless multitasking. The two hard disk interfaces are one M.2 2280 PCIe 4.0*4 SSD interface, which has a maximum support of 2TB and one 2.5-inch SATA III HDD/SSD interface, which can support up to 2TB. This mini-computer comes with a retail version that has 16GB/32GB dual-channel memory pre-installed, along with 512GB/1TB PCIe Gen4 solid-state drive, and the genuine Windows 11 professional operating system. The high-end specifications of the Geekom Mini IT12 make it an ideal choice for users who require a powerful, versatile, and reliable computer.
The Mini IT12 is a highly advanced computing device with a wide range of interfaces that allow for seamless connectivity to various external devices. One of the most prominent interfaces that the device is equipped with is the USB4 interface, which has a blazing fast speed of 40Gbps. This interface is also compatible with the Thunderbolt 3/4 protocol and supports 8K video output, making it an ideal choice for professionals who require high-speed data transfer and video output capabilities.
In addition to the USB4 interface, the Mini IT12 also comes with a USB3.2 Gen2 Type-C port, which also supports 8K video output, and 3 USB3.2 Gen2 Type-A ports, 1 USB2.0 port, a 2.5G network port, 2 HDMI 2.0 ports, a 3.5mm audio port, an SDXC memory card slot, and a DC power port. With these various connectivity options, users can easily connect their devices to the Mini IT12 and enjoy a seamless computing experience.
Moreover, the Mini IT12 is designed to support up to four screens with different display outputs at the same time, making it an ideal choice for multi-screen studios. This feature will be very attractive to consumers who require multiple displays to work on multiple projects simultaneously. The device's wireless connectivity is also highly advanced, as it supports WiFi 6E and Bluetooth 5.2, allowing users to connect to the internet and other devices wirelessly with ease. With all of these features, the Mini IT12 is an excellent computing device for professionals who require top-notch performance and connectivity.
According to sources familiar with the matter, the much-anticipated GEEKOM Mini IT12 is set to hit e-commerce platforms at the end of February and early March. The release of this compact and powerful computer has been eagerly awaited by tech enthusiasts and industry insiders alike. The Mini IT12 is expected to come in a variety of configurations, including those with the powerful Core i5-1240P processor. The expected price of the Mini IT12 with Core i5-1240P will depend on the storage capacity chosen.
Those opting for a 16GB RAM and 512GB storage option can expect to pay $480, while those looking for even more storage space can opt for the 16GB RAM and 1TB storage option, which will cost $530. This pricing strategy makes the Mini IT12 an affordable option for those who want a high-performance computer in a compact form factor. The expected release date and pricing information have already generated considerable buzz among potential buyers, and it remains to be seen how the GEEKOM Mini IT12 will fare in the highly competitive computer market.