Minisforum Unveils NAB5/6 Mini PC with 12th Gen H Series Processor and Dual Network Ports
Minisforum, a well-known technology company, has recently launched its latest product, the NAB5/6 Mini PC, equipped with the latest 12th generation H-series processor. This highly advanced device boasts of a compact size and is perfect for users looking for an efficient and portable computing solution. The NAB5/6 Mini PC has a sleek and modern design that fits well in any workspace, making it ideal for both personal and professional use. Its powerful H-series processor provides a speedy and seamless performance, allowing users to multitask and work on multiple applications simultaneously without any lags or interruptions.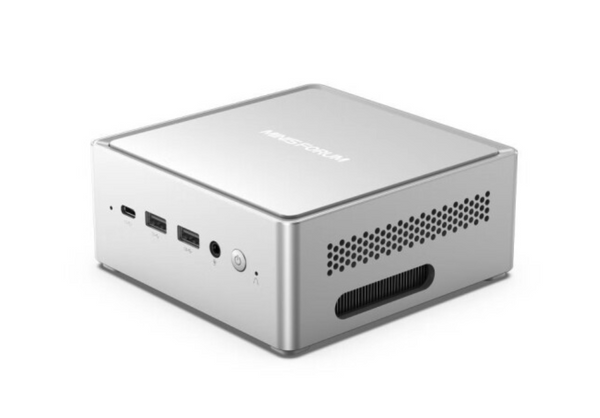 Additionally, the Minisforum NAB5/6 Mini PC is equipped with advanced features such as high-speed internet connectivity, multiple ports, and powerful graphics that make it perfect for gaming, media consumption, and content creation. With its exceptional features and performance, the NAB5/6 Mini PC is a highly reliable and efficient device that is sure to exceed the expectations of users.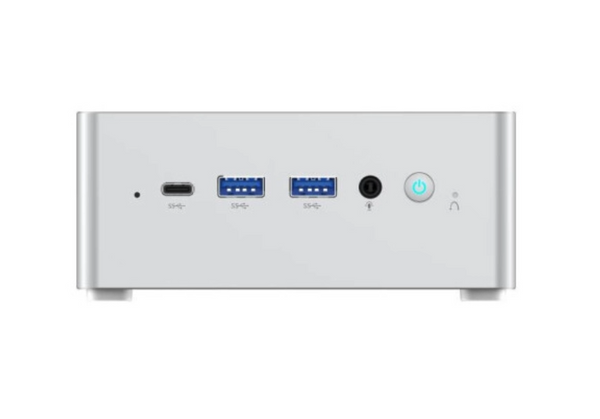 The Minisforum NAB5/6 Mini PC boasts a versatile configuration that includes the option to choose between i5-12450H and i7-12650H processors. These processors are high-performance and allow for seamless multitasking and smooth user experience. Additionally, the Minisforum NAB5/6 Mini PC supports the installation of dual-channel DDR4-3200 notebook memory, which can significantly enhance the overall performance of the device. The device can also house a PCIe 4.0 SSD and a 2.5-inch hard drive internally, making it an ideal choice for users who require ample storage space. With these advanced features, the Mini PC series is a powerful device that can handle even the most demanding computing tasks with ease.
The Minisforum NAB5/6 Mini PC under discussion represent a revolutionary step in the field of heat dissipation technology. It has incorporated a novel heat dissipation system that comprises of dual heat pipes and dual air outlets. This new system effectively tackles the problem of overheating by dissipating the heat evenly from the system. Additionally, the Minisforum NAB5/6 Mini PC come equipped with an innovative active solid-state radiator and side cooling openings that work together to solve the heat accumulation issue of memory hard drives. These features enhance the performance and reliability of the Mini PC and ensure uninterrupted and smooth functioning.
The Minisforum NAB5/6 Mini PC is an impressively designed system that boasts a range of powerful and user-friendly interfaces. The front of the system features a USB-C port, USB-A port, and a 3.5mm headphone jack. Meanwhile, the rear of the system features a USB-A port, full-featured USB-C port, HDMI port, and dual 2.5G network ports. This comprehensive range of interfaces ensures that users can easily connect all their essential devices and peripherals to the system, allowing for seamless and efficient performance. Additionally, the NAB5 and NAB6 barebone versions of the system are priced at 2,299 yuan and 2,599 yuan, respectively, making them affordable options for those seeking high-performance mini PCs.