AYANEO KUN Handheld with AMD Ryzen™ 7 7840U Launches August 29: Get Ready for Gaming Excellence
In a highly-anticipated move, AYANEO has officially announced its latest innovation, the AYANEO KUN, during a press conference scheduled for August 29th. Promising to be a high-end, large-screen Windows handheld device, the AYANEO KUN aims to redefine the landscape of portable gaming and computing. With a focus on premium design, cutting-edge technology, and unparalleled craftsmanship, this device is poised to become the flagship of large-screen handhelds.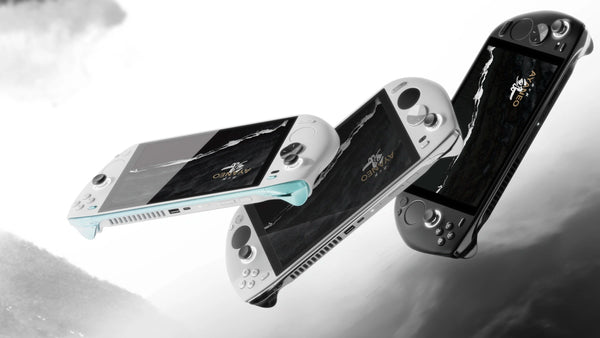 A Visual Feast
One of the standout features of the AYANEO KUN is its striking 8.4-inch 2.5K resolution IPS original color screen. This screen is engineered to deliver exceptional clarity and brightness, ensuring a visually immersive experience across a wide range of indoor and outdoor environments. Notably, this screen surpasses the standard 7-inch displays found in similar-sized handheld devices, promising an expansive canvas for gaming and productivity.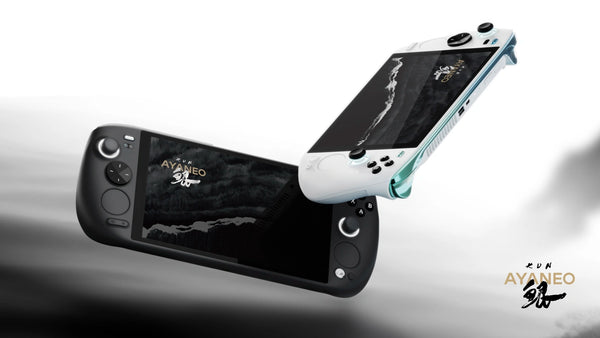 A Design Above the Rest
AYANEO KUN doesn't just excel in performance; it's a work of art. The device is available in three elegant colors: "Silver Wing," "Black Feather," and "White Clothes." These options go beyond the typical aesthetic choices seen in large-screen handhelds, elevating the device to a new level of sophistication and style.
Powerhouse Performance
Under the hood, the AYANEO KUN boasts the AMD R7 7840U flagship processor, a powerhouse in its own right. With a three-copper pipe structure and a large, PC-level fan, this processor can deliver peak performance reaching 54W (often even surpassing that to 56W), all while maintaining a temperature of 88.4 degrees Celsius. This raw computing power is sure to satisfy even the most demanding users.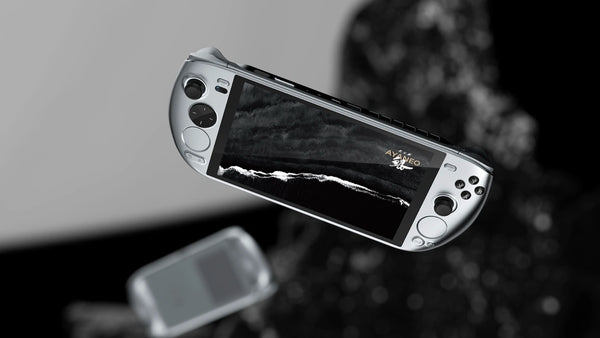 Unprecedented Battery Life
AYANEO KUN is redefining the boundaries of battery life for Windows handhelds. Equipped with an enormous 75Wh (19500mAh) battery, it claims the title of the largest battery ever seen in a device of its kind. This extended battery life ensures that users can enjoy extended gaming sessions or complete their workday on a single charge.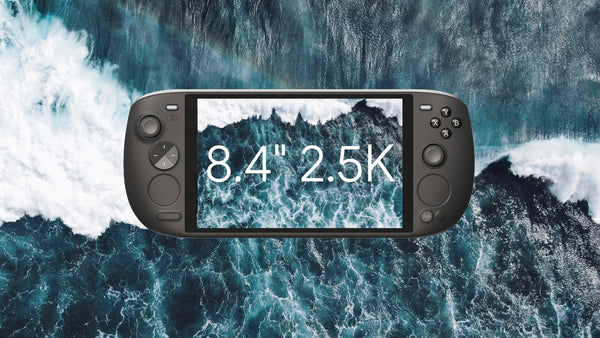 Precision Controls
The AYANEO KUN is designed with gamers in mind. It features handle-level large buttons that provide a soft, responsive feel, delivering a control experience that rivals professional gaming controllers. With eight customizable functions, players can tailor the device to their unique preferences. The classic combination of the Hall joystick and Hall trigger guarantees precise control without dead zones, drift, or compromised accuracy.
Additionally, the floating eight-way direction key allows for pinpoint precision, while dual smart touchpads replicate the experience of a native mouse. Key mapping functionality enables users to swiftly execute complex commands, both in daily tasks and high-level gaming.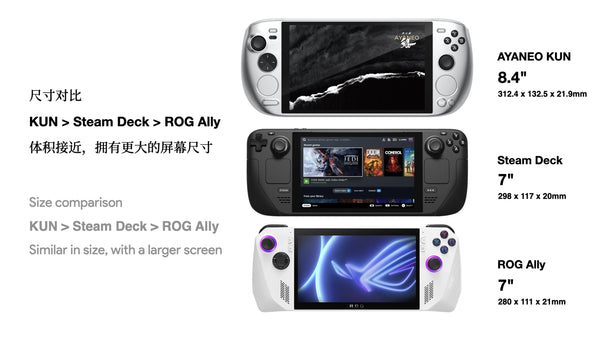 Back Buttons for Enhanced Gameplay
AYANEO KUN doesn't stop at the basics. It incorporates four custom back buttons thoughtfully placed where fingers naturally rest. These buttons offer a wide range of functions and can be combined for intricate, ten-finger maneuvers, enhancing gameplay possibilities.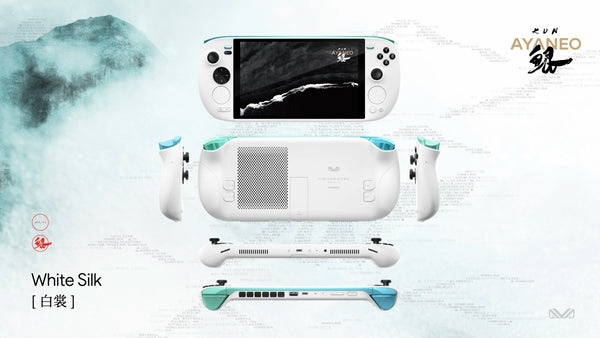 The AYANEO KUN is more than just a handheld device; it's a testament to innovation, pushing the boundaries of what's possible in portable computing and gaming. With its breathtaking screen, powerful processor, extended battery life, and precision controls, it's poised to become the go-to choice for discerning users seeking the ultimate handheld experience. The future of portable computing is here, and it's called AYANEO KUN.