Beelink GTR6 Youth Edition mini PC will be Launched with AMD Ryzen R9 6900HX for $340
Beelink, a well-known manufacturer of mini PCs and other computing devices, will be launched the Beelink GTR6 Youth Edition Mini PC, a compact and powerful device that is priced start from $340. The GTR6 Youth Edition is powered by the AMD Ryzen 9 6900HX processor, which is a high-performance processor that is well-suited for tasks such as gaming, video editing, and other demanding workloads.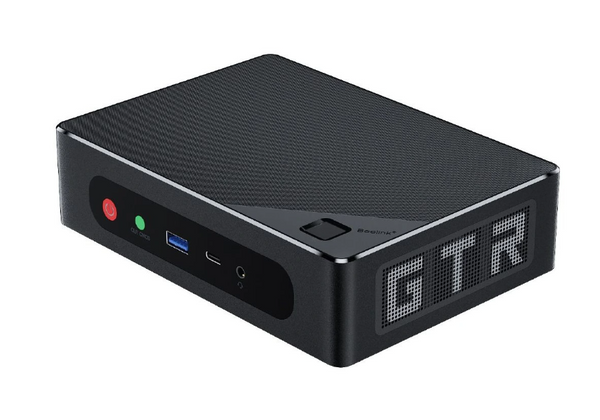 One of the standout features of the GTR6 is its compact size, which makes it easy to place in any room or office space. Despite its small size, the GTR6 is packed with features that make it a versatile device.  This mini pc can install two M.2 SSDs and supports the installation of two notebook DDR5 memories. In addition, this mini host adopts the latest heat dissipation design, which also has a good heat dissipation effect on memory, SSD, HDD and motherboard. The GTR6 also has a built-in graphics card, which allows it to handle high-resolution graphics and smooth video playback.
In addition to its powerful hardware, the GTR6 Mini PC also comes with a variety of connectivity options. It has a number of ports, including HDMI, USB-C, and USB 3.0, which allow you to connect a variety of peripherals and devices. The GTR6 also has dual-band WiFi and Bluetooth 5.0, which allows you to connect to the internet and other devices wirelessly. Compared with GTR6, the GTR6 Youth Edition only lacks one HDMI port, and there is no difference in the others. It enjoys the same service and also comes with a replaceable fabric top cover.
Overall, the Beelink GTR6 Mini PC is a powerful and versatile device that is well-suited for a variety of tasks. Its compact size and powerful hardware make it a great choice for anyone looking for a powerful and portable computing solution.