Chuwi Corebook X4 Notebook Comes with i3-1215U - Now Available on Sale at $549
Chuwi has expanded its range of laptops with the Chuwi Corebook X4 Notebook model, Chuwi is the Chinese brand of laptops that is committed to a modern design at a low price. It usually stands out for its interesting features and the new version of the CoreBook X4 leaves us with versatile equipment within the range of $380. A notebook coming with a 14-inch Display (2160 x 1440 pixels) and Intel Core i3-1215U processors in an even lighter and thinner design. Corebook X4 notebook weighs 1.36kg, and 17mm thick, has an aluminum alloy body, is built with CNC technology.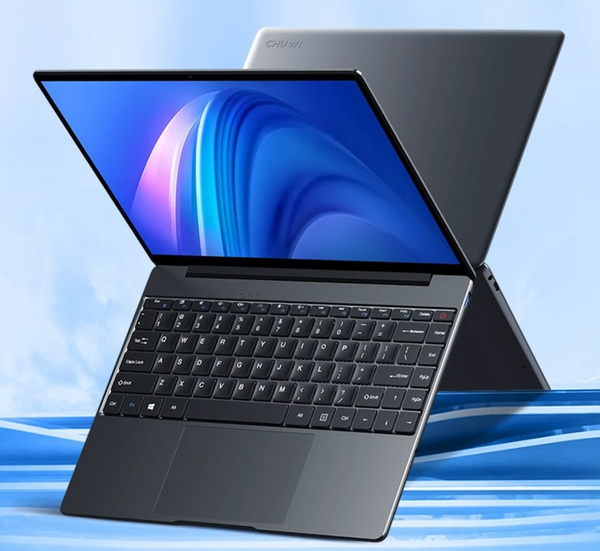 The display has a resolution of 2160 × 1440 pixels (2K) and a 3: 2 aspect ratio, which the manufacturer calls the "golden aspect ratio" because it is supposed to be perfect for reading and writing. In addition, the screen also provides 100% coverage of the sRGB color palette, thanks to which it displays more colors, and this makes the image more vivid. Inside the Chuwi CoreBook X4 is a 12th Gen Intel Core i3-1215U with a base CPU frequency of 3.3GHz and a maximum turbo frequency of 4.4GHz, and UHD Intel graphics, as well as 16GB LPDDR5-4800mhz and a SSD 512GB. At the same time, the device offers the possibility of mounting an additional SSD up to 1 TB.
The Chuwi CoreBook X4 is 17 mm thick at its narrowest point, and the whole thing weighs ~ 1.36 kg. Still, it has a backlit keyboard (with two-level intensity adjustment) and a large 5.8-inch touchpad. In addition, it has a lithium-ion battery with a capacity of 46.2 Wh, which, according to the manufacturer's declaration, is to provide up to 8 hours of operation on a single charge.
The Chuwi CoreBook X4 laptop also does not disappoint in terms of connectivity, as it supports super-fast WiFi 6 (802.11ax) and transfers up to 2.4 Gbit / s, and also offers a USB-C port that supports audio, video and data transmission and fast charging technology Power Delivery 2.0. Thanks to it, you can charge the battery in the device to 60% in one hour (alternatively, you can use the DC socket). In addition, users will be provided with USB 3.0, a TF card slot and a headphone jack.
The new Chuwi CoreBook X4 will be go on sale Soon at a suggested price of $549. This is a very attractive price for a laptop with such a specification. Finally, it is worth mentioning that this model will come with Windows 11 pre-installed.