Beelink launched a New Mini PC GTi8 with Equipped with Intel Core i5-8259U
Beelink has updated its line of Mini PCs with the new model GTi8, which integrates the Intel Core i5-8259U processor, with an interesting Intel Iris Plus 655 GPU, it also comes accompanied by a 16 GB DDR4 RAM module, a 512GB M.2 NVMe disk and we can expand it with another disk SATA 2.5 ″ or M.2 2280. The operating system installed is Windows 10 Pro and we have a fingerprint reader to easily unlock it, with the included hardware we can use it for office automation, multimedia, browsing, or using desktop apps without problems.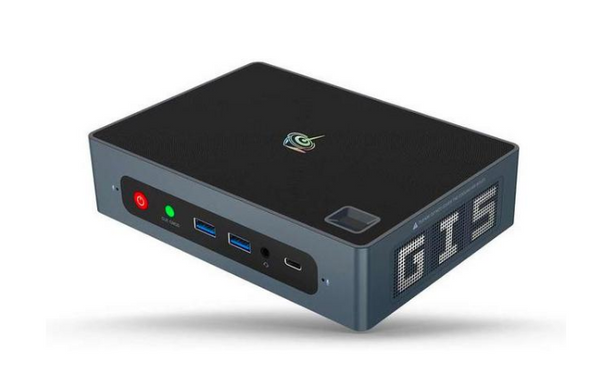 The size of the Beelink GTi8 is quite small, only  16.8cm wide by 12 deep and 3.9cm thick. Thanks to its small design, it can even be mounted on the back of the monitor. Mini PC supports three screen display. You can integrate the functions of a television, a computer, and a mobile phone by performing different tasks on each. It is not recommended if you want to reduce interference and improve work efficiency. You can also display a program on three screens at the same time for a larger size or a wider field of view and a larger resolution.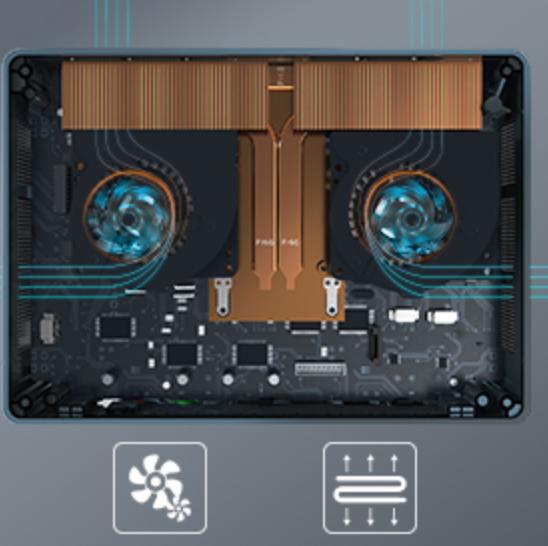 The Beelink GTi8 mini PC has a high-efficiency yet quiet active fan cooling. It has a dual fan, the machine of which automatically adjusts its speed, so the machine works completely silently at lower loads. The Beelink GTi8 is basically a barebone machine, which means it has no memory or storage, and the user can equip them according to their own needs. It is capable of receiving up to 32GB of memory DDR4 2666MHz module and is designed to receive the following connected devices as storage:
2 PCIE 2X SSD Slot

2 SATA3 SSD Slot

5 inch SATA3 HDD / SSD Slot
When ordering, you can choose to buy without or with memory and storage. You can expand it later with any compatible memory module or M.2 and 2.5 SS SSD. It is also fully compatible with modules available in domestic stores.
The front connector includes two USB 3.0 ports, a USB Type-C managing video and data signal, an audio jack port combining headset and microphone and two stereo microphones to control a voice assistant or manage conferences. The rear part is richer with two other USB 3.0 ports but also two USB 2.0, two video outputs with an HDMI 1.4b port and a DisplayPort 1.2 and, finally, two Gigabit Ethernet ports. Inside, we will find a Wifi6 and Bluetooth 5.1 card, probably an Intel AX200.
Connectors
The following connection options are available to us:
6pcs USB3.0

2 1000MBit / s RJ45 LAN

2pcs HDMI

1pc Display Port

2 microphones (1 built-in)

1 headphone output (HP & MIC)

1pc USB Type-C

Adapter connector

Built-in fingerprint reader
The Beelink GTi8 mini pc comes with Windows 10 pre-installed. The mini PC comes with a bracket for wall mounting, 2 x 80CM and 20CM 1.4 HDMI cables and the 19V / 3A adapter. The bracket can help you easily fix the mini computer to the back of the monitor and save space. Fingerprint identification has the function of swipe fingerprint to turn on.