Beelink Mini S12 Mini PC will be Launched with Intel Alder Lake-N95 Processor
The Intel Alder Lake-N series processors are a new line of low-power chips designed for entry-level home and office computers. They have been featured in new products from major PC manufacturers at CES 2023. Beelink, a leading brand in the mini host industry, has also announced the release of their first product using these processors, the Mini S12. The Mini S12, launched by Beelink last year, is considered the second generation of the Mini S series. Compared to the previous generation, which utilized the Celeron N5095 processor, the Mini S12 boasts significant improvements in design and configuration.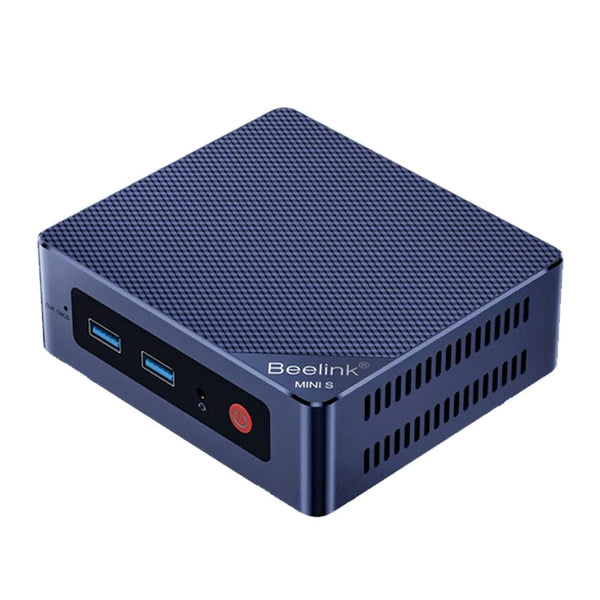 With a slim 115mm102mm39mm shell size, it is thinner than its predecessor at 42mm and has a compact volume of 0.46L. Despite being made of plastic, the advanced laser engraving process used on the shell prevents fingerprints and scratches. Additionally, the unique texture design on the top of the device displays different patterns when viewed from different angles, adding an extra layer of design appeal.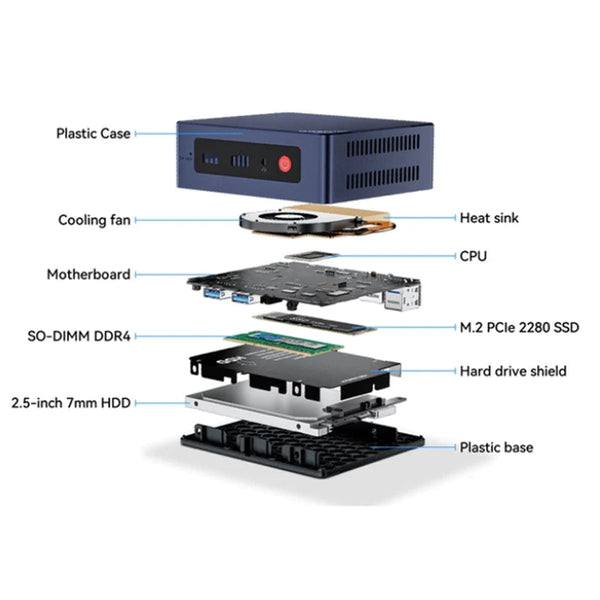 The S12 Mini PC is equipped with a powerful Intel Alder Lake-N95 processor, which boasts 4 CPU cores, 4 threads, and a base frequency of 1.7GHz. It also has a turbo frequency acceleration of 3.4GHz and supports 6MB L3 smart cache, making it 20% more powerful than the Intel Jasper Lake N5105 chip. Beelink has also increased the TDP of the Mini S12 to 20W to enhance its performance. Additionally, this processor features a UHD core display with 16 execution units, runs at 1.2GHz, and supports DirectX 12.1, OpenGL 4.6, and OpenCL 3.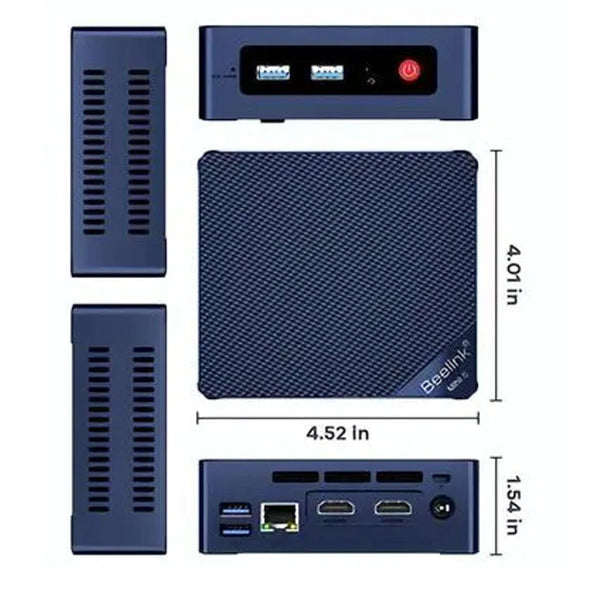 The Mini S12 is designed with a single SODIMM memory slot, which is compatible with Alder Lake-N's single-channel memory configuration. It can support up to 16GB of DDR4-3200MHz memory. Additionally, the MiniPC features an M.2 2280 slot that can accommodate a PCIe/SATA3 SSD with a capacity of up to 2TB. There is also a SATA3 interface that allows for the installation of a 2.5-inch HDD or SSD with a maximum capacity of 2TB. Despite its small size, the Mini S12 stands out among other small mainframes on the market as it can support 2.5-inch hard drives while maintaining a thickness of only 39mm, which is significantly thinner than the typical 45mm of other models.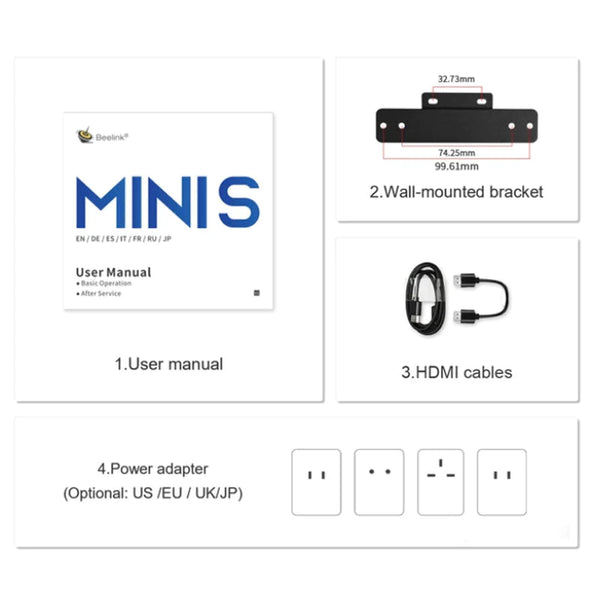 The Mini S12 offers an improved heat dissipation feature compared to its predecessors. It is equipped with a large-diameter silent CPU fan, a copper pipe, and a dedicated SSD cooling shield, which work together to keep the system stable even when consuming 20W of power.
Mini S12 supports WiFi 5, Bluetooth 4.2, and is equipped with the following interfaces:
1 x Gigabit Ethernet port
2 x HDMI 2.0 (support 4K/60Hz output)
4 x USB3.2 Type-A
1 x 3.5mm audio
1 x DC power connector
The Beelink Mini S12 will be available for purchase in the beginning of February 2023. It includes a 36W power adapter, VESA bracket, manual, and two HDMI cables as standard components from the factory.