Beelink SEi11 Pro a New Windows 11 Mini PC Powered by Intel Tiger Lake Core i5-11320H Processor
One of the most popular mini-PC manufacturers - Beelink - has introduced another interesting model to its offer. Equipment with the designation SEi11 Pro is powered by a powerful Intel Tiger Lake Core i5-11320H Processor and has Pre-installed Windows 11 OS. Thanks to modern technologies and improved Intel® Iris® Xe graphics, the processor guarantees you a performance that can cope with all current applications and also supports you in multitasking. Beelink SEi11 Pro available on MiniXPC at $499 for 16GB+500GB version.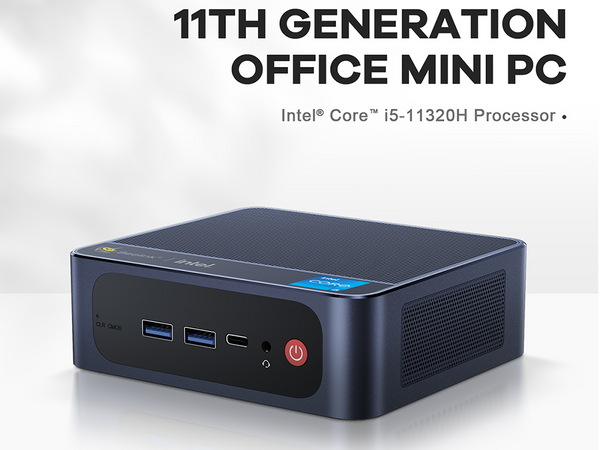 Like the previous SEi series, the SEi11 Pro uses an all-metal body shell with a size of 126*113*40mm, a volume of 0.6L and a weight of 455g, The entire chassis is constructed from metal with plenty of mesh areas to ventilate the components. The box can be used flat but can also be mounted in VESA mode on the support of your choice. Everything is actively cooled by a classic heat pipe solution covering the processor and joining fins located in front of an air vent. A fan will draw cool air from the sides of the machine to blow it through this thin metal grid to evacuate the heat it carries. Thanks to its slightly open housing, it offers quick access to the internal components and thus excellent upgrade options. SSD and HDD allowed upgrade.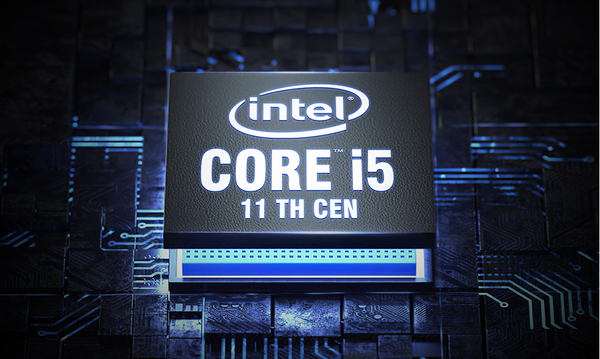 The processor used here is more greedy, it is one of these chips from the second wave of Intel's Tiger Lake-H, launched last June. The Core i5-11320H is a quad-core, eight-thread clocked at 2.5 to 3.2 GHz base with a Turbo mode at 4.5 Ghz. It embeds 8 MB of cache memory and runs in an envelope of 28 to 35 Watts of TDP. The graphics part is provided by an Iris Xe with 96 EU clocked at a maximum frequency of 1.35 GHz. A solution that delivers good results in game with sufficient capacity to run more than decent recent 3D titles in 720p. This chip can support DDR4-3200 RAM on two channels and will offer the host of options of this Tiger Lake range: Advanced codecs, Wifi6, Bluetooth 5.x, support for Intel Optane, Thunderbolt 4 and PCIe Gen 4. Not sure the Beelink SEi11 Pro cares to take advantage of all of these, though.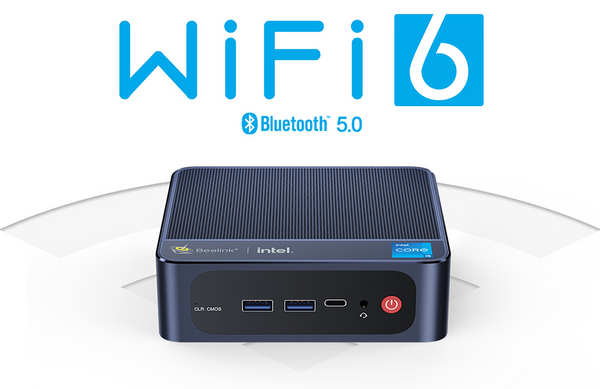 Beelink SEi11 Pro provides two DDR4-3200 memory slots, which can support up to 64GB of dual-channel memory. The version sold by MiniXPC is available in 16GB memory only. In terms of storage, the SEi11 Pro has an M.2 2280 NVMe SSD interface and a 2.5-inch SATA3 interface, which can install two hard drives and support a maximum of 2TB+2TB of built-in storage. However, the officially sold version is only available in one specification of 500GB SSD, and users can add hard disk expansion later by themselves. SEi11 Pro uses a combination of fans and copper pipes to dissipate heat to ensure stable operation.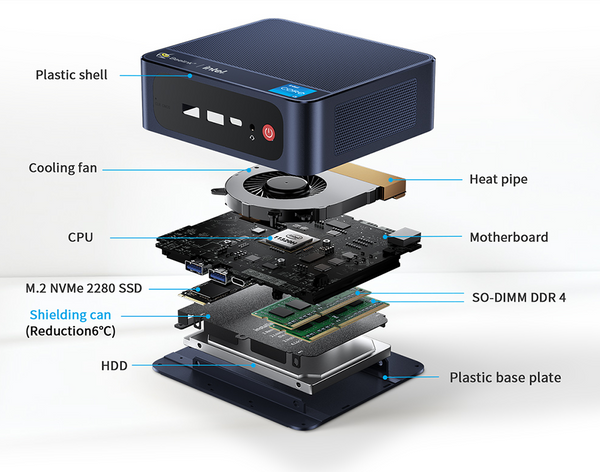 The provided interfaces include: USB 3.0 Type-A*2, USB 2.0 Type-A*2, multi-function Type-C*1 (compatible with DP output), HDMI 2.0*2, Gigabit Ethernet port*1, 3.5mm audio interface*1 (compatible with microphone input), DC power connector*1. For a Mini PC with performance as its selling point, it is a pity that it is not equipped with a 2.5G network port. However, theSEi11 Pro is very powerful in terms of wireless network configuration, supporting WiFi 6 and Bluetooth 5.0. Moreover, it supports dual-screen different display output, which will be useful for productivity task scenarios.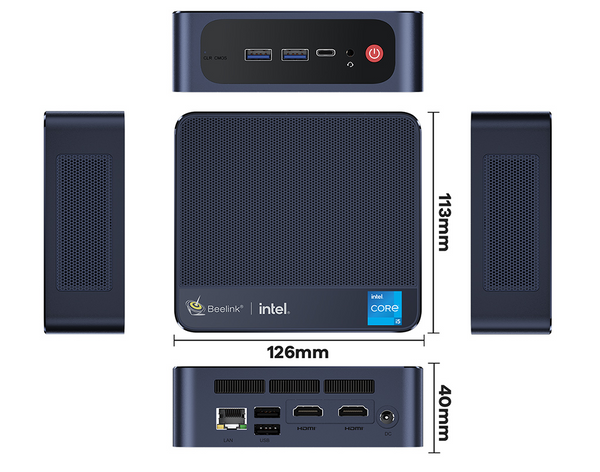 The Beelink SEi11 Pro Mini PC is pre-installed with a genuine authorized Windows 11 Professional operating system. Of course, in addition to Windows systems, Beelink SEi11 Pro can also support Linux-based operating systems such as Ubuntu, Debian, Deepin, and other systems compatible with the X86 architecture.
Just launched by the brand, it is on sale on MINIXPC, which offers it in one version for pre-order at $499 with 16GB+500GB
2 comments