Chuwi RZBOX 2022 Gets upgrade with AMD Ryzen 7 5800H For Just $699
Chuwi has updated its Mini PC range with a powerful new model designed specifically for those looking for the perfect combination of size and performance. This is Chuwi RZBOX 2022 , the first compact computer (17.78 x 17.78 x 6.09 centimeters) to make use of the powerful AMD Ryzen 7 5800H processor , a 45W octa-core made with a 7-nanometer production process, frequency base at 3.2 GHz and Turbo up to 4.4 GHz.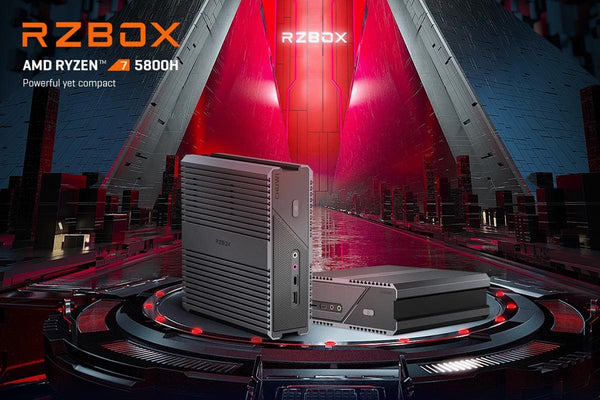 This is a not bad evolution compared to the previous generation that could count on the excellent AMD Ryzen 9 4900H but, based on the single-thread and multi-thread benchmarks, the latter model registers a 15% increase in performance . And with this equipment, it will be possible to use Chuwi RZBOX 2022 not only for daily activities, but also for video games.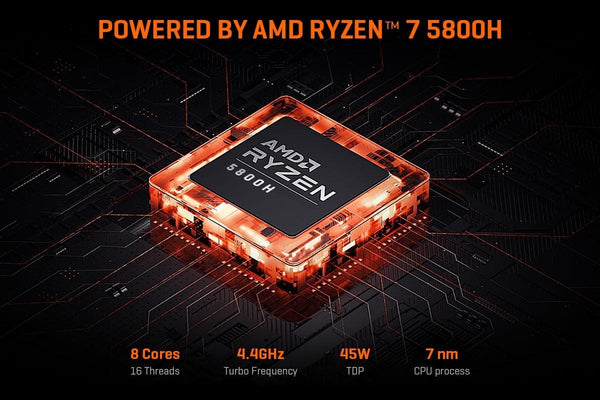 The platform is completed by Radeon RX Vega 8 graphics, 16GB of DDR 4 RAM (3200MHz) and 512GB PCIe NVMe SSD . To further improve performance, the memory can be expanded: up to 64GB of RAM and up to 2TB in the case of storage, via dual 2280 M.2 SSD slots. From a connectivity point of view, Chuwi RZBOX has Bluetooth 5.1 and continues to use the AMD RZ608 WiFi module, which supports WiFi-6 (802.11ax). This configuration guarantees low latency, energy efficiency, high speed and excellent coverage.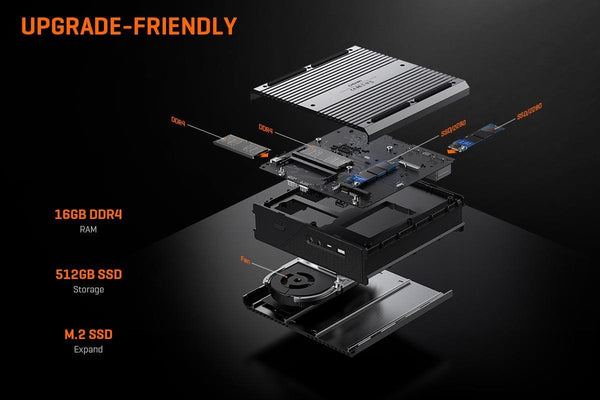 The powerful hardware must have an efficient heat dissipation system and even in this case Chuwi is not caught unprepared: there is a silent fan with brushless motor and three-dimensional air circulation. In this way, in addition to always keeping the temperatures low, there are no particular noises even during the work that puts a strain on the CPU.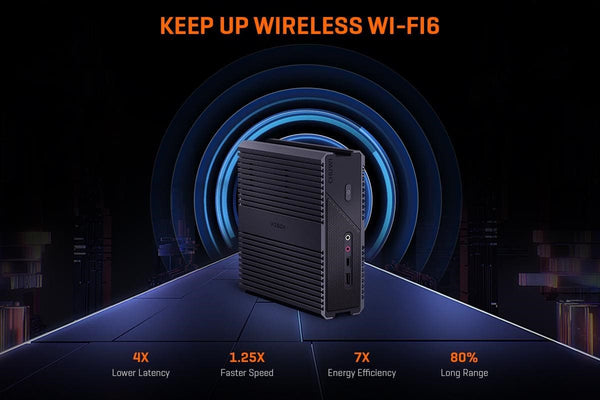 As for the interfaces , there are three USB 2.0, one USB 3.0, one USB-C, two RJ45, inputs for connecting microphone and headphones, DisplayPort, HDMI 2.0 and VGA for viewing content on 4K 60Hz screens. On board we find Windows 10 installed , but you can upgrade to Windows 11 at any time or use the Linux operating system.
Chuwi RZBOX 2022 debuts only in the 16/512 GB configuration at a price of only $ 699 , which is the same as the previous generation. In the future, a cheaper version should also arrive, with an AMD Ryzen 5 4600H or Ryzen 5 5600H processor. To follow all the updates and get more information, you can visit the company's official website.