GameSir T4 Cyclone Series Wireless Controllers officially Released on Sep 6th
Gaming enthusiasts, get ready to elevate your gaming experience to a whole new level! GameSir, a renowned name in the gaming industry, has officially unveiled its latest innovation: the GameSir T4 Cyclone Series Wireless Controllers. These cutting-edge controllers are set to be released on September 6th, and they promise to redefine the way you play your favorite games.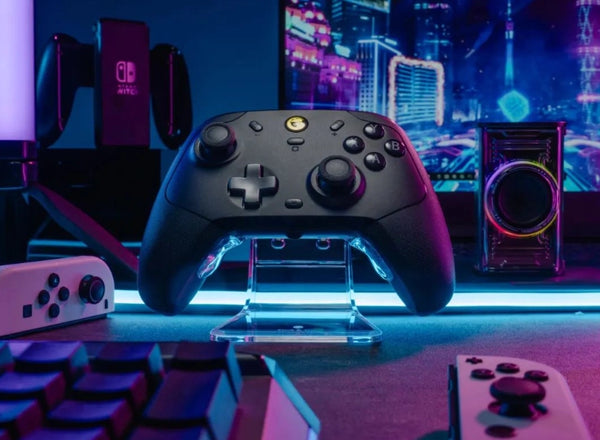 Precision and Speed
At the heart of the GameSir T4 Cyclone Series game controllers lies a groundbreaking technology - a self-developed GameSir customized Hall rocker IC, combined with GameSir's exclusive algorithm. This combination results in a remarkable 500Hz polling rate and an astonishingly low delay of less than or equal to 2 milliseconds. Gamers can now enjoy lightning-fast response times, giving them a competitive edge in every gaming scenario.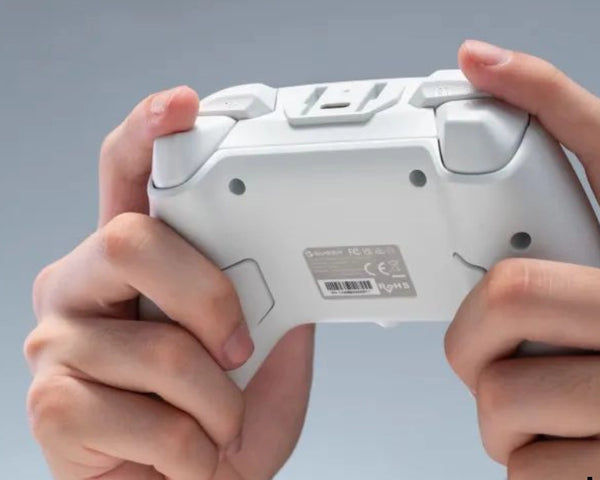 One standout feature of the T4 Cyclone is its electromagnetic Hall trigger, boasting 256 levels of linear trigger mode and a response interval of less than 0.1mm. In first-person shooter (FPS) games, the T4 Cyclone can seamlessly switch to a fast trigger mode as per your requirements, ensuring you never miss a crucial shot.
Immersive Vibration Feedback
The T4 Cyclone Series takes immersion to the next level with its vibration feedback. Not only does it include the standard grip motor for vibration feedback, but the T4 Cyclone Pro also adds two additional motors to the triggers. This unique feature sets it apart as "the rare game controller with trigger vibration at the current price of $30." In Bluetooth mode, the T4 Cyclone Pro even supports XBOX native vibration, enhancing your gaming experience with tactile feedback.
Adaptive to Your Gaming Style
GameSir understands that gamers have diverse preferences, so they've designed the T4 Cyclone Series to cater to various gaming platforms and layouts. The buttons on these controllers boast an impressive service life of 5 million presses. The T4 Cyclone features a Switch layout with conductive rubber buttons, while the T4 Cyclone Pro adopts an XBOX layout with fully mechanical buttons, ensuring that each button press is responsive and reliable.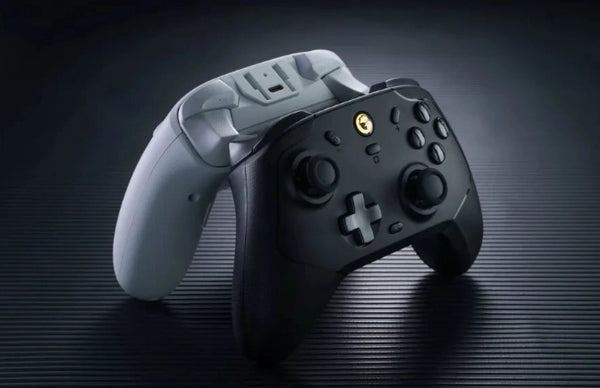 Customization at Your Fingertips
Tailor your gaming experience to your liking with the GameSir T4 Cyclone Series. You can customize up to 10 buttons, including ABXY, shoulder button triggers, and back buttons. Choose from three levels of burst frequency for the ultimate competitive advantage. The T4 Cyclone handle also allows quick dead zone setting, trigger mode switching, button swapping, and back button macros. For even more customization options, users can download the Chicken Game World App, providing the freedom to adjust parameters as desired.
Long-lasting Battery and Versatility
No one wants their gaming session interrupted by a dying controller. The T4 Cyclone Series controllers are equipped with an 860mAh battery, boasting an impressive battery life of up to 30 hours. These controllers are compatible with a wide range of platforms, including PC, Switch, Android, and Apple mobile phones. With three connectivity modes - Bluetooth, 2.4G, and wired connection - you can seamlessly switch between devices with ease. Additionally, the controllers feature a six-axis gyroscope, natively supporting Switch somatosensory operations for an immersive gaming experience.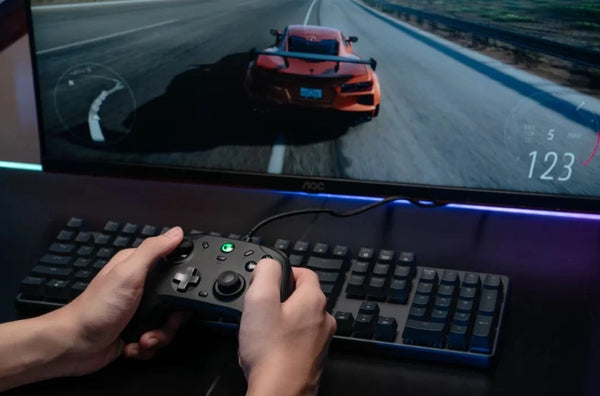 Affordable Excellence
The GameSir T4 Cyclone Series controllers are not only feature-packed but also budget-friendly. The T4 Cyclone is priced at just $25, while the T4 Cyclone Pro, with its additional vibration motors and premium features, starts at an initial price of $35.
Don't miss out on the chance to elevate your gaming experience. With the GameSir T4 Cyclone Series Wireless Controllers, you'll have the precision, speed, and customization options you need to dominate the virtual world. Mark your calendars for September 6th and get ready to experience gaming like never before.