Minisforum Launches UM480 XT Mini PC with Ryzen 7 4800H
The world of mini PCs just got a whole lot more exciting with the release of the Minisforum UM480 XT. This compact powerhouse is now available for purchase, and it's turning heads with its impressive specs and affordability. Packed with an AMD Ryzen 7 4800H processor, this mini PC offers an incredible computing experience at a starting price of just $299.99 for the barebone version or $349.99 for the 16GB RAM + 512GB storage configuration.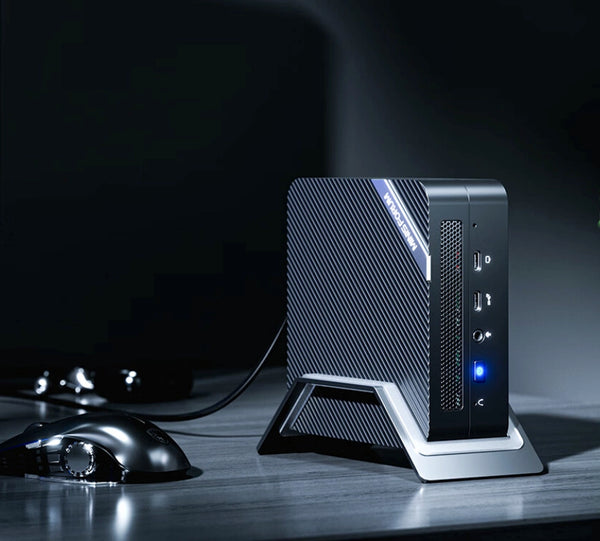 Powerful AMD Ryzen 7 4800H Processor
At the heart of the Minisforum UM480 XT is the AMD Ryzen 7 4800H processor. This chip boasts 8 cores and 16 threads, allowing it to handle even the most demanding tasks with ease. With a maximum clock speed of 4.2GHz, you can expect lightning-fast performance whether you're working on productivity tasks or indulging in some gaming.
The processor's integrated graphics, the AMD Radeon Vega 7, delivers excellent visuals, making this mini PC suitable for a wide range of applications, including light gaming and content consumption. Whether you're editing videos, running simulations, or simply browsing the web, the UM480 XT has the power to handle it all.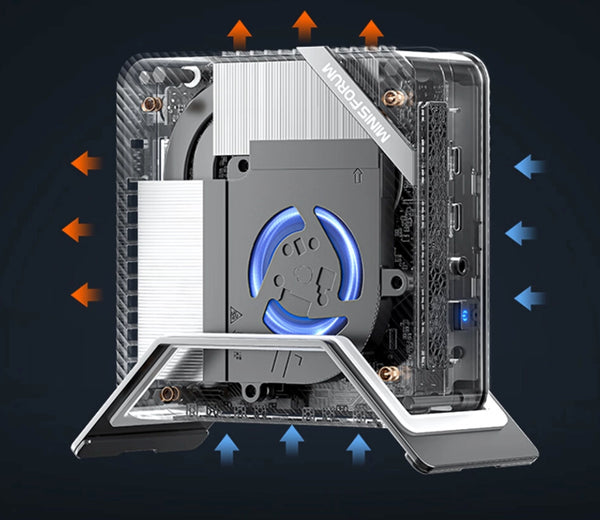 Efficient Cooling for Optimal Performance
To ensure that the Ryzen 7 4800H performs at its best, Minisforum has incorporated efficient cooling solutions. The UM480 XT features liquid gold heat conduction, a double heat pipe system, and a dual air outlet design. These cooling mechanisms help keep the temperature in check during extended usage, ensuring that the processor operates at its peak performance levels without overheating.
Impressive Scalability Options
One of the standout features of the Minisforum UM480 XT is its impressive scalability. Users have the flexibility to upgrade their mini PC according to their needs. The system supports the installation of two DDR4 notebook memory modules, allowing for easy memory upgrades. Additionally, the SSD slot supports the 2280 form factor, making it simple to enhance storage capabilities, and it even accommodates a 2.5-inch hard drive, providing ample space for all your files and applications.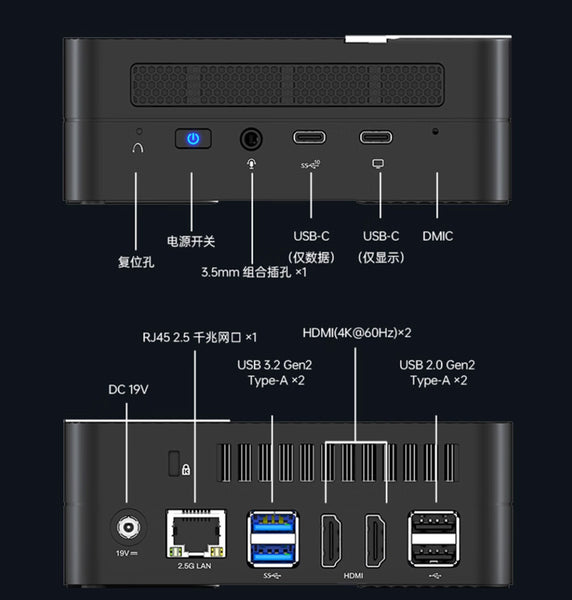 Versatile Connectivity
The UM480 XT doesn't skimp on connectivity options. It comes equipped with dual HDMI ports, dual USB-C ports, and 2.5G network ports, providing a plethora of options to connect your devices and peripherals. This versatility ensures that you can seamlessly integrate the UM480 XT into your existing setup, whether it's for work or entertainment purposes.
Overall, the Minisforum UM480 XT mini PC is a compelling addition to the market. With its powerful AMD Ryzen 7 4800H processor, efficient cooling system, expandable memory and storage options, and versatile connectivity, it offers excellent value for its starting price of $150 for the barebone version. Whether you're a professional in need of a compact workstation or a casual user looking for a budget-friendly yet capable mini PC, the UM480 XT is definitely worth considering. It's a testament to Minisforum's commitment to delivering high-quality computing solutions that cater to a wide range of users' needs.