One-Netbook 5 Notebook Now on Sale: with Intel i7-1250U + 2.5K Screen
The One-Netbook 5 Notebook is now available for sale, and it's a powerhouse of a laptop with some impressive specs. With an Intel Core i7-1250U processor, this notebook boasts 2 large cores and 8 small cores, along with a 96EU core display. This means you can expect smooth and efficient performance for all your computing needs. Whether you're tackling resource-intensive tasks like video editing or simply multitasking with multiple applications, the One-Netbook 5 Notebook's robust hardware ensures that you can do it all seamlessly.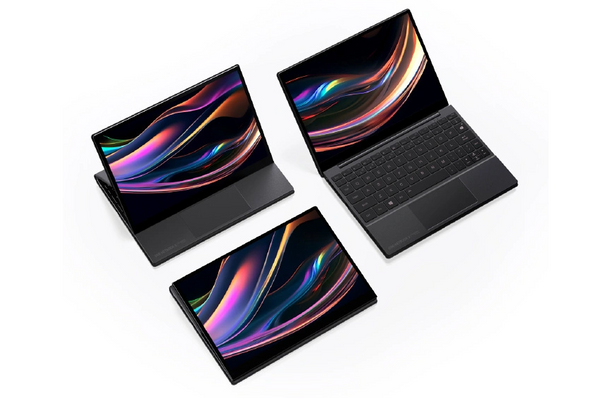 This laptop is designed to meet the demands of both professionals and enthusiasts, offering a high level of performance and versatility for a wide range of applications. If you're in the market for a laptop that can handle anything you throw at it, the One-Netbook 5 Notebook is definitely worth considering.
The One-Netbook 5 provides flexibility when it comes to memory and storage options, allowing you to customize your device to suit your preferences. You can select between 16GB or 32GB of LPDDR5-5200 memory, ensuring smooth multitasking and efficient performance. Additionally, there's a choice between a spacious 1TB or a massive 2TB SSD, guaranteeing that you'll have ample storage for all your files, documents, and media. Whether you prioritize speed or storage capacity, the One-Netbook 5 has you covered.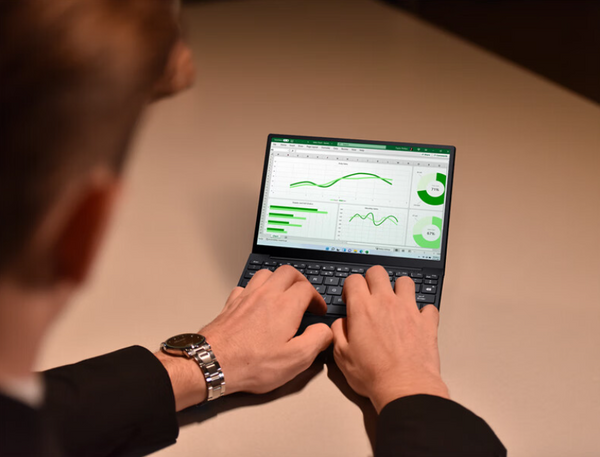 The standout feature of this notebook is undoubtedly its 10.1-inch 2.5K narrow bezel LTPS polysilicon screen. This screen not only provides stunning visuals with a pixel density of 300PPI, but it also boasts an impressive 4096 pressure sensitivity, making it an excellent choice for artists, designers, and anyone who prioritizes top-notch display quality. Whether you're sketching, designing, or simply enjoying multimedia content, this notebook's screen is sure to impress.
The design of the One-Netbook 5 is also worth mentioning. It can be folded at multiple angles, allowing for versatility in how you use it. The outer shell is wrapped in leather, giving it a premium and luxurious look and feel. It also comes with two USB4.0 interfaces, a backlit chiclet keyboard, and a multi-finger touchpad for ease of use.
The One-Netbook 5 offers an impressive battery life with its 42.35Wh capacity. This means you can confidently use your device throughout the day without constantly worrying about needing to recharge it. Whether you're working on important tasks, streaming videos, or simply browsing the web, this device has the power to keep up with your needs without interruption. Say goodbye to the inconvenience of frequent recharges and enjoy a seamless experience with the One-Netbook 5.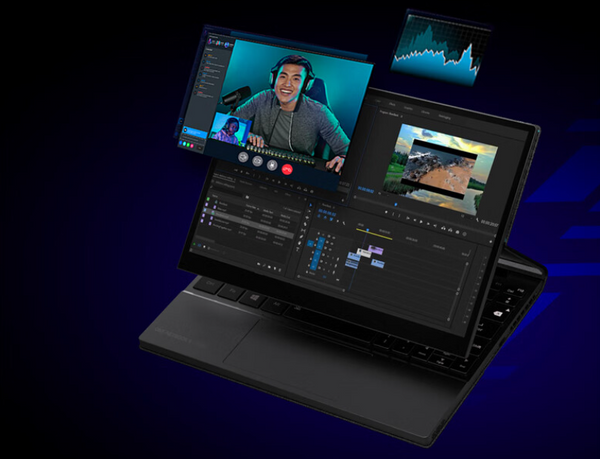 Now, let's talk about the price. The One-Netbook 5 Notebook is priced at $1059.99, which is a competitive price point for a laptop with these specs and features. It offers excellent value for money, considering the powerful processor, ample memory and storage options, high-resolution display, and premium design.
Overall, the One-Netbook 5 Notebook is a compelling option for those in need of a versatile and high-performance laptop. Whether you're a professional looking for a reliable workhorse or a creative individual seeking a top-notch display, this notebook has a lot to offer. With its reasonable price tag, it's definitely worth considering if you're in the market for a new laptop.