Minisforum launches EYERTEC AD650i Mini PC with Mini-ITX Motherboard
In the ever-evolving world of technology, the demand for powerful yet compact computing solutions is on the rise. Mini PCs have become increasingly popular due to their versatility and space-saving design. Catering to this demand, Minisforum has introduced the EYERTEC AD650i Mini PC, a game-changer in the compact PC market. With its Mini-ITX motherboard and the capability to accommodate up to six M.2 SSDs, this innovative device is set to revolutionize the world of compact computing. Priced at an attractive $355.86, the AD650i offers a cost-effective solution for users seeking high-performance computing in a small package.
At the heart of the EYERTEC AD650i lies the formidable i7-12650H processor, boasting 8 cores and 12 threads. This processor packs a punch, making the AD650i suitable for a wide range of high-performance applications. Whether you're running resource-intensive software or multitasking with ease, the AD650i is up to the task.
The AD650i is no slouch when it comes to memory and speed. The Mini-ITX motherboard supports DDR4 dual-channel memory in SODIMM slots, allowing for a maximum capacity of 64GB of RAM. With memory speeds of up to 3200 MT/s, you can expect lightning-fast responsiveness for your computing needs.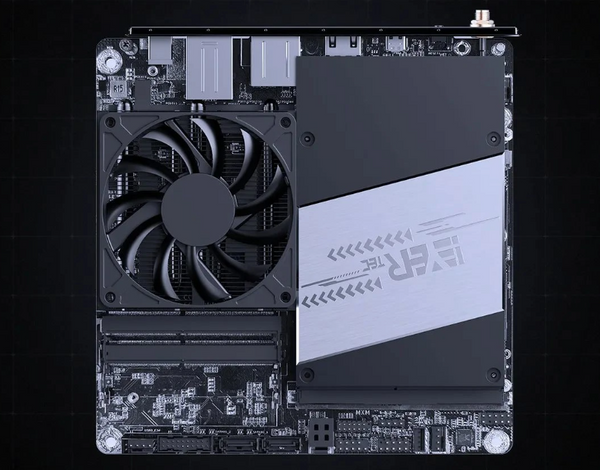 One of the standout features of the AD650i is its storage expansion capabilities. It boasts three M.2 2280 PCIe3.0 SSD slots that support RAID0, RAID1, and RAID5 configurations. This means you can customize your storage setup for speed, redundancy, or a balance of both. Additionally, the motherboard includes two 2.5-inch SATA HDD slots for even more storage options. To top it off, the AD650i includes an MXM SSD expansion card with three additional M.2 2280 PCIe3.0 SSD slots, making it a storage powerhouse. The MXM slot can also be used to accommodate MXM graphics cards, enhancing the PC's graphical capabilities.
In terms of connectivity, the AD650i doesn't disappoint. It features an M.2 2230 Key E slot for wireless connections, ensuring you stay connected without the need for external adapters. Moreover, the Mini PC is equipped with two HDMI video outputs, enabling dual-monitor setups. With one USB4 port, two USB3.2 Gen2 Type-A ports, and two USB3.2 Gen1 Type-A ports, you have a wealth of options for connecting peripherals and external devices. The inclusion of an RJ45 2.5G Ethernet port ensures high-speed wired networking for your data-intensive tasks.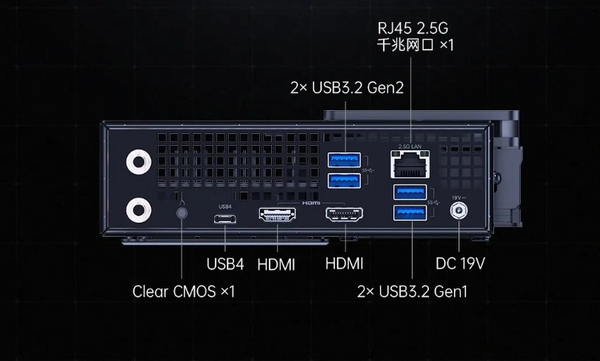 The EYERTEC AD650i Mini PC by Minisforum is a testament to the ever-advancing world of compact computing. With its powerful i7-12650H processor, robust memory options, and extensive storage expansion capabilities, it offers a comprehensive solution for a variety of computing needs. Whether you're a creative professional, a gamer, or simply seeking a compact yet powerful computing solution, the AD650i ticks all the boxes. Priced at just $355.86, it also offers exceptional value for money. Embrace the future of compact computing with the EYERTEC AD650i Mini PC.