GPD G1 The Ultimate External GPU Dock Priced at $642
GPD made waves in the gaming community with the release of their highly anticipated WIN Max 2 2023 handheld device. Alongside this innovative gaming device, they also unveiled the GPD G1 graphics dock, which boasts a powerful built-in RX 7600M XT notebook GPU and connects seamlessly through Oculink technology. As part of their marketing strategy, GPD introduced an enticing offer on a popular crowdfunding website. Those who purchase the WIN Max 2 2023 handheld have the option to acquire the graphics dock at an additional cost of US$642, providing gamers with an enhanced and immersive gaming experience on the go.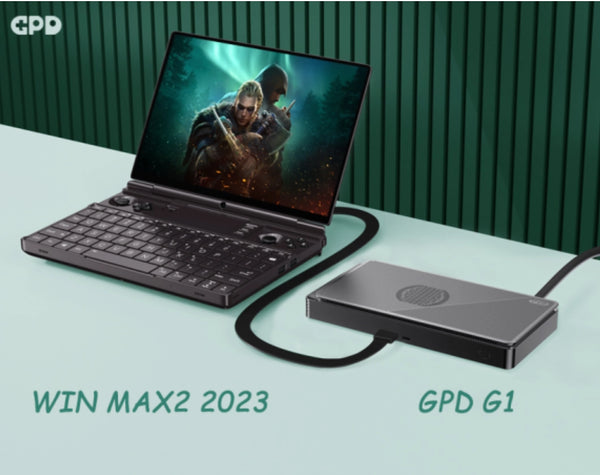 The Radeon RX 7600M XT is an impressive GPU that utilizes the RDNA 3 architecture, offering powerful performance and advanced features. Equipped with 32 MB of Infinity Cache and 8 GB of GDDR6 VRAM, it ensures smooth and efficient data processing. With 32 computing units, the GPU delivers exceptional graphical capabilities and enhances overall gaming and multimedia experiences. The graphics card dock has a compact size, measuring at 225 x 111 x 29.8 mm, making it suitable for various setups and environments.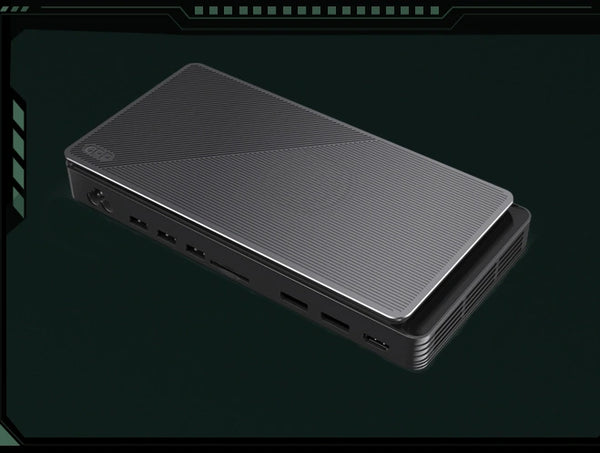 To establish a connection, the graphics dock utilizes OcuLink, which enables a fast transfer speed of 63 Gbps. This high-speed connection ensures seamless communication between the GPU and the system, reducing latency and maximizing data throughput. The GPD G1, on the other hand, boasts a power consumption of 120 W, making it an energy-efficient option. It incorporates a built-in 240 W GaN power supply, providing reliable and stable power delivery to the GPU.
To maintain optimal temperature levels, the GPD G1 employs a small active cooling solution. This cooling mechanism efficiently dissipates heat generated during intensive tasks, preventing overheating and ensuring the GPU operates within safe temperature limits. With its powerful performance, compact design, and efficient cooling, the Radeon RX 7600M XT coupled with the GPD G1 offers a compelling solution for demanding gamers, content creators, and professionals in need of high-quality graphics processing.
The company announced that the pre-sale plan for this cutting-edge device will commence at the end of May, generating a wave of anticipation among tech enthusiasts. Offering remarkable advancements and innovative features, the WIN Max 2 2023 handheld is set to redefine the gaming experience on-the-go. With a pre-sale price starting at $700, GPD aims to provide a premium gaming device that caters to the needs of passionate gamers worldwide. As the pre-sale period draws nearer, eager consumers eagerly await the opportunity to secure their own WIN Max 2 2023 handheld and embark on a journey into the future of portable gaming.