Powkiddy launched X55 Handheld Console with Rockchip RK3566 Processor
Powkiddy, a prominent manufacturer, has recently introduced their latest handheld gaming device called the X55, featuring the powerful Rockchip RK3566 processor. This innovative gaming handheld is now available for purchase directly from Powkiddy. Interestingly, a third-party retailer had initially priced the Powkiddy X55 at slightly below US$150. However, Powkiddy themselves have listed the same device on their platform at a significantly lower price, offering a remarkable discount of over 40%. This competitive pricing strategy from Powkiddy aims to attract more customers and provide them with an affordable gaming experience on the X55 handheld.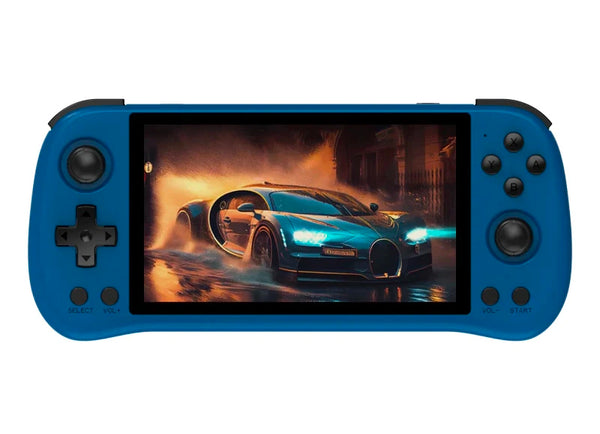 The Powkiddy X55 handheld boasts a 5.5-inch IPS display, offering users a vibrant visual experience. With a resolution of 1,280 x 720 pixels, the screen delivers sharp and crisp images, allowing for detailed gameplay and immersive viewing. Whether you're exploring vast virtual worlds or enjoying multimedia content, the X55's screen ensures that every detail is presented with clarity and precision. Its compact size makes it convenient for gaming on the go, without compromising on the quality of visuals.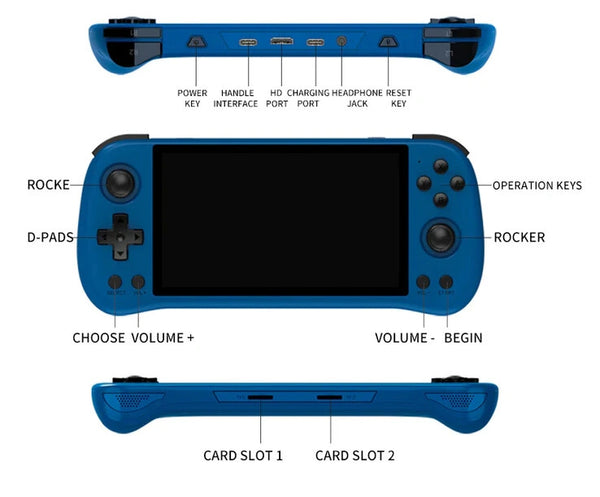 The Powkiddy X55 handheld boasts powerful hardware, featuring the Rockchip RK3566 SoC at its core. This system-on-a-chip is equipped with a quad-core 1.8 GHz ARM Cortex-A55 processor, providing swift and efficient performance. Complementing the processor is the Mali-G52 GPU core, delivering impressive graphics rendering capabilities. With this combination of processing power and graphics prowess, the Powkiddy X55 handheld offers a compelling gaming experience for enthusiasts on the go.
Furthermore, the Powkiddy X55 handheld device boasts a generous 2 GB of LPDDR4X memory, providing ample room for smooth multitasking and efficient performance. This enhanced memory capacity allows users to seamlessly switch between applications and enjoy uninterrupted gaming sessions. Additionally, the device is equipped with built-in dual MicroSD card readers, enabling users to expand their storage options and conveniently store their favorite games, media files, and other digital content. The inclusion of these features enhances the overall user experience and ensures that the Powkiddy X55 remains a versatile and user-friendly handheld gaming console.
The handheld device boasts an impressive battery capacity of 4,000 milliampere-hours (mAh), ensuring prolonged usage without the need for frequent charging. With this substantial power reserve, users can enjoy up to 4 hours of uninterrupted operation before the battery requires recharging. This extended battery life offers convenience and flexibility, allowing individuals to engage with the device for longer periods, whether it be for gaming, productivity, or any other application. The reliable and long-lasting battery performance of the handheld device ensures that users can make the most out of their experience without worrying about running out of power too quickly.
The Powkiddy X55, a gaming console that offers a thrilling gaming experience, comes with an enticing starting price of just US$89.99. This budget-friendly device is equipped with a Linux operating system, ensuring smooth and efficient performance. To provide ample storage space for your games and files, the Powkiddy X55 includes a 16 GB MicroSD card, allowing you to expand your gaming library to your heart's content. Whether you're a casual gamer or a dedicated enthusiast, this affordable console offers an excellent entry point into the world of gaming entertainment.