GPD WIN 4 Launched with Ryzen 7 6800U - Will be Preorder Soon on Indiegogo Starts at $799
About two months ago, the Chinese manufacturer introduced the GPD Win 4 portable gaming device and promised to start selling in October. However, the device has not yet appeared on the market - only recently the configuration and prices have become known. The world's smallest gaming laptop based on the Ryzen 7 6800U processor should go on sale soon. The manufacturer recently revealed the cost of various configurations. For example, the base model with 16 GB of RAM and 512 GB of persistent storage will cost customers $799.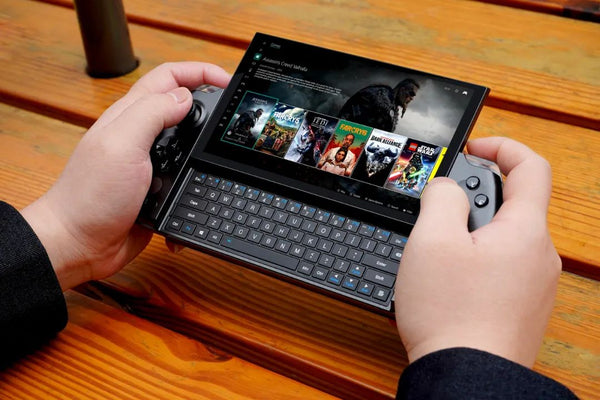 GPDWIN4 IGG price:
16G+512G - $799
16G+1TB - $899
32G+1TB - $999
32G+2TB - $1199
4G module - $100

Also on sale will be available models with 32 GB of RAM and storage increased up to 2 TB. The console supports both Windows 11 and Steam OS. The source reports that the performance of the integrated graphics of the device corresponds to the level of the GeForce GTX 1060. The device has a sliding keyboard and a display that supports operation at 40 Hz and 60 Hz, depending on the frame rate and resolution.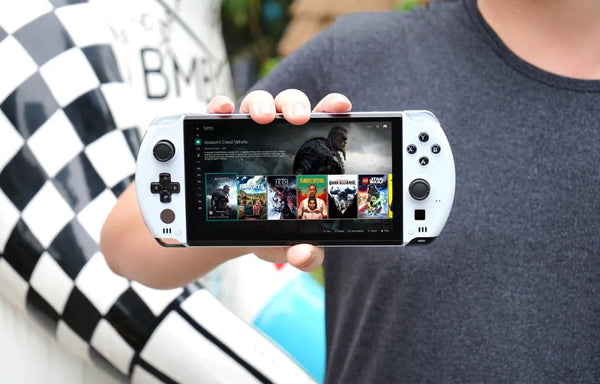 The appearance of GPD WIN 4 is the same as the previous mini body, and it can be easily accommodated in the pocket of jeans. It is hard to believe that this is a high-performance game console. In terms of hardware, GPD WIN 4 is equipped with AMD R7 6800U chip, which can be said to be the smallest version of the 6800U chip version of the handheld. Its performance is very good and it can run a variety of 3A game masterpieces without any pressure. In terms of SSD storage, WIN 4 is equipped with PCIe Gen3 × 4 SSD, while part of Steam Deck is equipped with PCIe Gen3 × 2, which is twice as slow.
In terms of battery life, WIN 4 is equipped with a 45.62 Wh battery, while Steam Deck only has 40 Wh! The 6-inch screen of GPD Win 4 has a resolution of 1920X1080 and supports two refresh rates of 60Hz and 40Hz, which can bring very shocking visual effects. Games such as God of War 4 and Horizon 5 can all bring visual effects shock. GPD WIN 4 has excellent appearance and performance, and is equally powerful in other aspects. It is pre-installed with Windows 11 system and can be used as a productivity tool for office work. It supports SteamOS on game resources and can play a variety of games. Isn't it great?
The following is the difference between GPD WIN 4 and Steam Deck:
 

WIN4

Steam Deck

screen size

6-inch IPS eye protection screen

7 inches IPS

CPU

AMD Ryzen 7 6800U

AMD Custom 0405

core/thread

8C/16T

4C/8T

main frequency

2.7GHz

2.8GHz

Turbo frequency

4.7GHz

3.5GHz

TDP

15~28W

4~15W

GPU

AMD Radeon 680M (RDNA 2)

Customize (RDNA 2)

execution unit

12CUs

8CUs

shader

768

512

Memory

LPDDR5-6400 MT/s, 32-bit four-channel

LPDDR5 5500 MT/s, 32-bit four-channel

Hard disk interface

M.2 2280

M.2 2230

interface bus

PCIe 4.0×4, throughput 7.877GB/s

PCIe 3.0×4, throughput 3.938GB/s

Hard drive capacity

512GB / 1TB / 2TB SSD

64GB eMMC, 256GB/512GB SSD

eGPU

support

none

Handle colorful light effect

support

none

wireless wide area network

4G LTE support (back clip module)

none

Wireless LAN

Wi-Fi 6

Wi-Fi 5

Bluetooth

5.2

5.0

data

video

Charge

1×USB4, 40Gbps (full speed)

1×USB 3.2 Gen 2 Type-C full-featured, 10Gbps

4×USB 3.2 Gen 2 Type-A, 10Gbps (1 body, 3 bases)

1×USB 3.2 Gen 2 Type-C Charge Only (Supplied in Dock)

1×HDMI 2.0 (provided by the base)

RJ45 (supplied with base)

1 x USB4

1 x USB 3.2 Gen2 Type-C

1×USB 3.1 + 2×USB 2.0 Type-A (provided by the base)

1×HDMI 2.0 (provided by the base)

1×DP 1.4 (provided by the base)

RJ45 (supplied with base)

physical keyboard

support

none

pointing device

Keyboard, right stick analog mouse, optical finger mouse, touch screen

Photoelectric touch panel, touch screen

battery capacity

45.62Wh

40Wh

fast charge

65W PD 3.0 fast charging

45W PD fast charging

size

220mm × 92mm × 28mm

298mm x 117mm x 49mm

weight

598 grams

669 grams

system

Windows 11 / GpdOS (customized)

SteamOS