Intel Designs Atlas Canyon NUC Compact Computer with Jasper Lake Processor
 Intel has launched the NUC 11 Essential Atlas Canyon , a compact mini PC that uses the new Jasper Lake processors , manufactured in the 10nm process and based on a new architecture (Tremont), which not only offer greater energy efficiency compared to to the previous generation, but also have superior performance.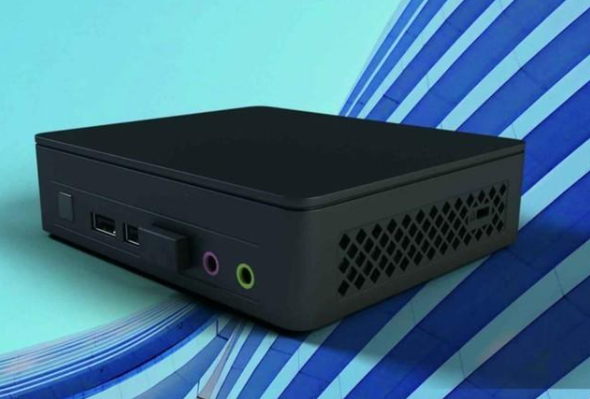 Intel's NUC 11 Essential Atlas Canyon can be configured with three different processors: the Intel Celeron N4505 , which is the entry model; the Intel Celeron N5105, which is positioned as an intermediate option; and the Intel Pentium Silver N6005, which is the most powerful option available for this NUC. Those three processors are integrated in different configurations, ranging from the most modest, based on eMMC storage solutions, to the most powerful, which use SSD drives.
Intel has confirmed that the new NUC 11 Essential Atlas Canyon can now be pre -purchased through the Simply NUC official website , where we see that the cheapest model is priced at 229 euros, taxes not included. This version comes with an Intel Celeron N4505 processor, has 4 GB of RAM, 64 GB of eMMC storage capacity, an integrated Intel UHD GPU, and Free OS.
This entry-level model, but configured with a 256 GB PCIE SSD, goes up to 309 euros, taxes not included, and the most powerful version, which integrates an Intel Pentium Silver N6005 processor, 4 GB and a 256 GB PCIE SSD. GB has a price, before taxes, of 369 euros. In each case, to calculate the price with VAT included, we would only have to apply an increase of 21%. For example, this latest model would cost 446.49 euros including VAT.
Intel's NUC 11 Essential Atlas Canyon measures 135 x 115 x 36mm, supports up to 32GB of 2933MHz DDR4 memory, comes with Wi-Fi 5 and Bluetooth 5.0, and has a rich ecosystem of ports:
4 x USB 3.2 Type-A.
2 x USB 2.0.
1 x HDMI 2.0b.
1 x DisplayPort 1.4.
1 x Gigabit Ethernet.
A 3.5mm headphone jack and a microphone jack.
It is compatible with Windows 10, Windows 11 and Linux , although it seems that it will only come with Windows 11 in S mode pre-installed as an option.