Lenovo introduces its new ThinkStation P360 Tiny Mini PC with Intel Core 12th Gen
We have seen how computer equipment has been reducing its size and increasing its performance. Possibly the best example is the Lenovo ThinkStation P360 Tiny , a desktop computer weighing just 1.3 kilos and weighing less than 1 liter. Perhaps the most interesting thing is that internally it has a 12th Generation Intel Core i9 processor with 16 cores.
This Lenovo ThinkStation solution, as its name suggests, is more focused on the professional sector. The highlight of this system is that it offers enormous computing power in an extremely small space. Additionally, this system will feature a discrete NVIDIA Turing graphics card.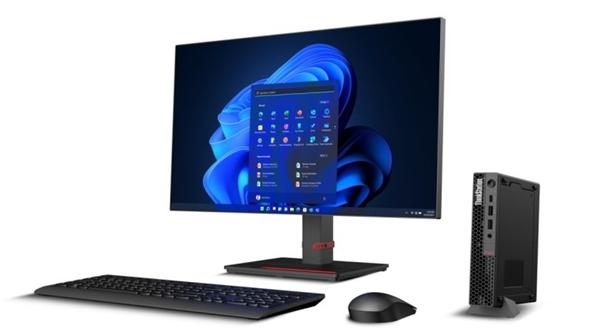 Lenovo ThinkStation P360 Tiny, a practically pocket workstation
First of all, the dimensions of this system stand out, which are 18.3 × 17.8 × 3.8 mm . It has a weight, as we highlighted, less than 1.3 kilograms with a volume of around 1 liter. Thus we have, possibly, the most compact and powerful computer that we can find on the market.
Regarding the processor, Lenovo has highlighted that it will house up to a 12th Generation Intel Core i9. The specification sheet indicates that at most an Alder Lake-K will carry up to 125 watts . The model is not specified, but considering that it has 16 cores and is complemented by NVIDIA graphics, it is expected to be a Core i9-12900KF .
As a more negative aspect, there would be the integrated graphics in this system. Because it has a dedicated NVIDIA graphics, this system could be based on an Intel Core-KF. According to Lenovo, it is only compatible with the NVIDIA T1000 Turing architecture. It's a fairly modest graphics computing solution considering the chunk of processor it mounts.
Regarding the rest of the specifications, this Lenovo system has two SODIMM slots of up to 64GB of type DDR5 with a frequency of 4800MHz. This ThinkStation P360 Tiny has two M.2 NVMe slots that support up to 4TB of storage with PCIe Gen 4 interface. It additionally has a PCIe 4.0 x8 expansion slot .
Let's go now with connectivity, which is not bad at all. The first thing that stands out is that it has support for high-speed WiFi 6E networks. It also integrates a USB 3.2 Gen2 Type-C port, four USB 3.2 Gen2 Type-A and two USB 3.2 Gen1 Type-A. It also integrates a DisplayPort port and an HDMI port, as well as a Gigabit Ethernet network port.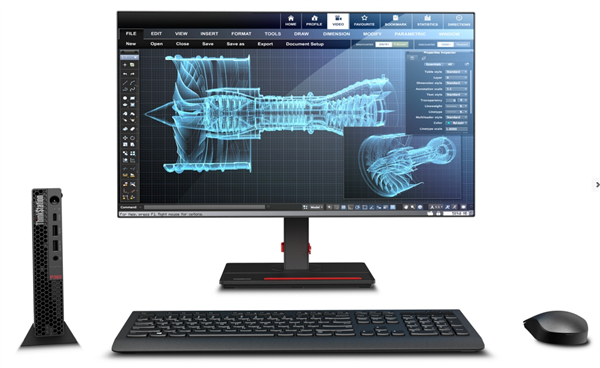 A desktop computer, almost portable
Due to its dimensions, its weight and its power, it is easy to transport. In addition, thanks to the fact that it has a VESA mounting bracket, we can install it behind our monitor or anchor it at other points.
Another highlight of this system is consumption. According to Lenovo, it will arrive with a 170W and a 230W power supply. We are talking about really tight consumption for such an interesting team.
Lenovo has said that the ThinkStation P360 Tiny will be released in April with a starting price of $1,149. It is not a bad price considering the specifications and characteristics of this equipment.