Machenike Unveils the AMD Ryzen™ 5 6600H Powered Machcreator Mini PC
Machenike, a prominent player in the world of compact computing solutions, has just dropped a bombshell in the PC market with the introduction of the AMD Ryzen™ 5 6600H processor-equipped Machcreator Mini PC. Priced competitively at just $250, this sleek and powerful Mini PC is set to redefine the realm of compact computing.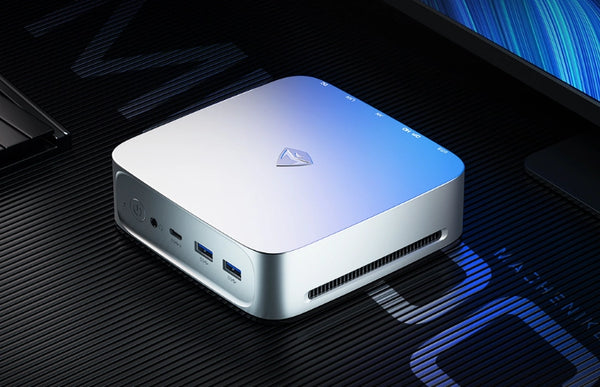 The Machcreator Mini PC is impressively compact, measuring just 131x131x43mm and weighing a mere 398g. Its design language, featuring rounded corners and a star silver color scheme, exudes a metallic luster and premium texture that instantly catches the eye. This Mini PC's aesthetics aren't its only strong suit; it packs a punch in the performance department too. 
At the heart of the new Machcreator Mini PC beats the AMD Ryzen™ 5 6600H processor, boasting 6 cores and 12 threads. With a single-core MAX acceleration frequency of 4.5GHz, this processing powerhouse ensures swift and efficient multitasking. For graphics, the Mini PC adopts the AMD Radeon 660M, offering a seamless visual experience. This dynamic combination of CPU and GPU power makes the Machcreator Mini PC a versatile and capable solution for a wide range of computing tasks, from content creation to gaming and beyond. Whether you're tackling complex work projects or diving into immersive gaming worlds, this compact yet formidable system is ready to deliver outstanding performance.
One standout feature of the Machcreator Mini PC is its flexible storage options. It supports dual SO-DIMM memory slots and PCle4.0 NVMe M.2 high-speed solid-state drives, allowing users to customize their storage for optimal performance. Furthermore, this Mini PC is loaded with connectivity options, including USB 4, DP1.4, HDMI2.0, dual 2.5G network ports, and a 3.5mm headphone jack, making it a versatile solution for a wide range of applications.
In addition to its processing power and connectivity options, the Machcreator Mini PC embraces modern technology. It supports WiFi 6 and Bluetooth 5.3, enabling seamless wireless connectivity. This Mini PC also boasts the ability to facilitate three-screen output, external graphics card support, wall-mounted compatibility for portable screens, and advanced dual-network port expansion, making it a true all-in-one solution for both work and play.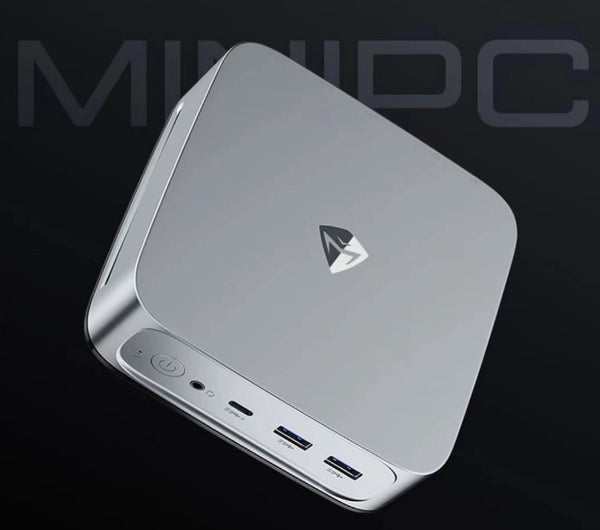 Pricing
The AMD Ryzen™ 5 6600H version of the Machcreator Mini PC comes in several configurations:
Barebone Version: Priced at just $250, this version provides the essential hardware for those who prefer to customize their Mini PC experience.
16GB DDR5+1TB SSD: For those seeking a boost in performance and storage capacity, the 16GB DDR5 RAM and 1TB SSD option is available at $350.
32GB DDR5+1TB SSD: The top-tier configuration, featuring 32GB of DDR5 RAM and a 1TB SSD, offers unparalleled performance and storage capabilities at $450.
The Machcreator Mini PC's affordability, combined with its cutting-edge features and compact design, makes it an enticing option for both casual users and professionals alike. It's a testament to Machenike's commitment to delivering innovative computing solutions that cater to the diverse needs of today's tech-savvy consumers. With the official release today, tech enthusiasts can get their hands on this impressive Mini PC and experience the future of computing.