Maxtang ALN-10 Mini ITX Motherboards Based on The 12th Gen Intel Alder Lake-N Series Processor
Intel Alder Lake-N series chips have quickly become the go-to choice for a new generation of low-power computers, capturing the attention of both computer manufacturers and consumers alike. Well-known brands like ASUS, MSI, and Lingke have already launched Mini PCs equipped with these processors, making it easier for the average consumer to get their hands on a powerful and efficient machine. However, for DIY enthusiasts, buying a pre-built computer may not be the best option. These individuals prefer to build their own computers from scratch, allowing them to customize and tailor their machines to their specific needs. Despite the availability of pre-built options, there is still a strong demand for DIY computer building in the tech community.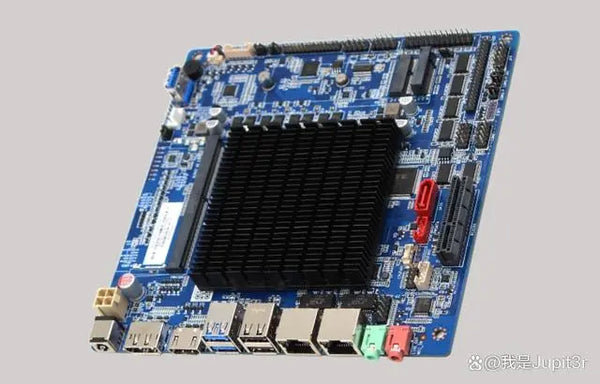 Maxtang, a solution provider for Mini PCs, has launched a new model of mini ITX motherboard called ALN-10. The motherboard is specifically designed to cater to consumers who prefer compact and space-saving solutions. Measuring only 170 x 170 mm, the ALN-10 is small but powerful, supporting various chips of the Alder Lake-N series. With this mini ITX motherboard, users can expect high-performance computing power, while still enjoying the convenience and mobility of a compact PC. Maxtang's ALN-10 is an ideal solution for those who want a powerful and compact PC that doesn't take up too much space.
| | | | | | | |
| --- | --- | --- | --- | --- | --- | --- |
| Chip | Cores | Threads | Base / Boost freq | L3 Cache | GPU | Power |
| | 8 | 8 | Up to 3.8 GHz | 6MB | Intel UHD (32EU / up to 1.25 GHz) | 15W |
| | 4 | 4 | Up to 3.6 GHz | 6MB | Intel UHD (24EU / up to 1.2 GHz | 12W |
| | 8 | 8 | Up to 3.8 GHz | 6MB | Intel UHD (32EU / up to 1.25 GHz) | 7W |
| | 4 | 4 | Up to 3.7 GHz | 6MB | Intel UHD (32EU / up to 750 MHz) | 6W |
| | 4 | 4 | Up to 3.4 GHz | 6MB | Intel UHD (24EU / up to 750 MHz) | 6W |
| | 2 | 2 | Up to 3.4 GHz | 6MB | Intel UHD (16EU / up to 750 MHz) | 6W |
The motherboard is a crucial component of any computer system, and its compatibility with different processors is an essential factor to consider when building a PC. For Alder Lake-N chips, the motherboard typically supports most of them. However, according to Maxtang, users who desire a fanless computer with passive cooling should select chips with a power consumption of 7W or lower. On the other hand, if a user opts for a processor with a TDP of 12W or 15W, it is advisable to configure a fan to maintain optimal temperature control. This recommendation highlights the importance of making informed decisions when building a computer, considering the various factors such as power consumption and cooling systems. By doing so, users can optimize their computer's performance and lifespan.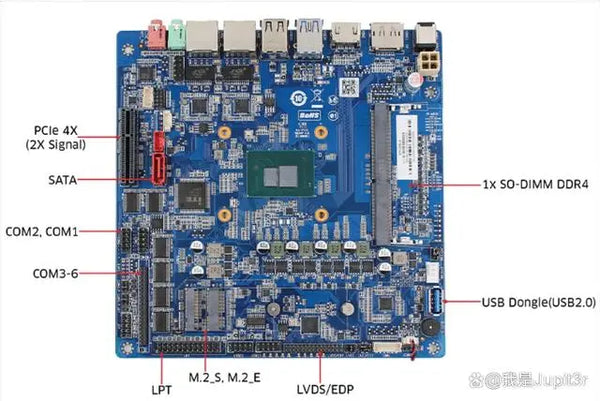 The motherboard is a crucial component in any computer, and the ALN-10 motherboard boasts an impressive array of features. It comes with a memory slot that can accommodate up to 32GB DDR4-3200MHz memory, which ensures that the system can handle intensive tasks and multitasking with ease. The motherboard also has multiple M.2 interfaces that can support SATA SSDs and wireless network cards, which allows for fast data transfer rates and seamless connectivity. Furthermore, the ALN-10 has a PCIe 4X interface and a SATA interface that supports NVMe solid-state drives and SATA III HDD/SSDs, which enables users to store large amounts of data quickly and efficiently.

In terms of external interfaces, the ALN-10 does not disappoint. It comes with two 2.5G Ethernet ports that provide lightning-fast internet connectivity, making it ideal for gaming, streaming, and other bandwidth-intensive activities. Additionally, it features an HDMI 2.0 port, a DisplayPort, and an LVDS/eDP port, which allows for high-quality video output to multiple displays. The motherboard also has two USB 3.2 Type-A ports and two USB 2.0 Type-A ports, providing ample connectivity for external devices. Finally, there is a 3.5 audio output and a 3.5mm microphone input for audio-related tasks.
The ALN-10 motherboard by Datang comes equipped with a USB 2.0 interface that can be used to install a module for expanding the COM and GPIO interface. However, the company has not yet disclosed any information regarding the actual launch date or price of the motherboard. As of now, we will have to wait for more updates to see when this motherboard will be available for purchase. Rest assured, we will keep a close eye on any new developments and keep you informed with the latest news.
1 comment