Mechrevo Code 01 Laptop Released with Powerful Ryzen 7 7735HS CPU at an Attractive Starting Price of $650
In the ever-evolving landscape of technology, Mechrevo has once again pushed the boundaries with its latest creation - the Mechrevo Code 01 laptop. This impressive device, currently available for pre-orders on various e-commerce platforms, promises to revolutionize the way we perceive laptops, offering a blend of cutting-edge hardware, sleek design, and an array of features that cater to both work and entertainment needs.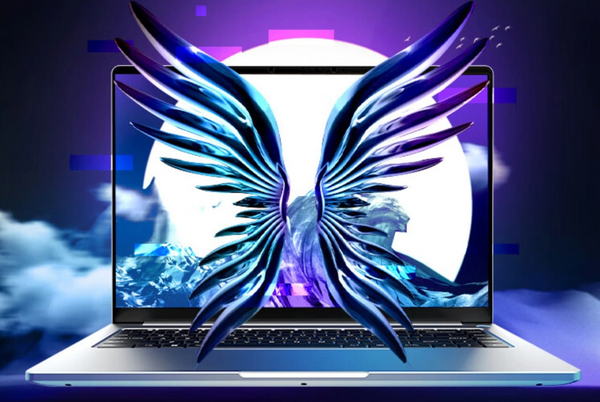 Unveiling the Specifications
At the heart of the Mechrevo Code 01 laptop is its powerhouse of a processor - the AMD R7 7735HS. Boasting an impressive 8 cores and 16 threads, this processor is finely crafted using a 6nm process, ensuring optimal performance and energy efficiency. This processor alone promises a computing experience that's both lightning-fast and responsive, capable of handling a multitude of tasks with ease.
The graphical prowess of the laptop is no less impressive, with the AMD Radeon 680M core display. This ensures that whether you're engrossed in graphic-intensive tasks, creative endeavors, or immersive gaming, you'll be treated to stunning visuals that are sure to leave you captivated.
Storage capacity is no longer a concern with the Mechrevo Code 01 laptop. It supports configurations of up to 64GB of RAM and a whopping 2TB of SSD storage. What's even more remarkable is the provision of dual slots that are pluggable, offering users the flexibility to customize and expand their storage according to their requirements.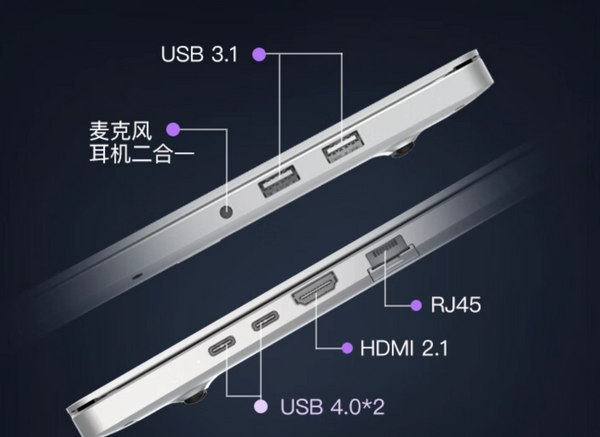 Visual Excellence and Craftsmanship
Beyond the exceptional performance capabilities, the Mechrevo Code 01 laptop is a masterpiece of design and engineering. Encased in an elegant all-metal body, it exudes a premium aesthetic that's both sophisticated and robust, ensuring it withstands the rigors of daily use.
The laptop features a stunning 16-inch display that boasts a resolution of 2560x1600. This display is not only a visual treat but also supports a buttery-smooth 120Hz refresh rate, making every interaction with the laptop feel fluid and responsive. The 100% sRGB color gamut coverage guarantees lifelike colors and impeccable color accuracy, making it an ideal companion for creative professionals and content creators.
The incorporation of global DC dimming technology further enhances the display experience, allowing for comfortable viewing in various lighting conditions. Whether you're working in a dimly lit room or under bright daylight, the display adapts to your surroundings, reducing eye strain and ensuring optimal visual clarity.
A Universe of Connectivity and Convenience
The Mechrevo Code 01 laptop goes beyond performance and aesthetics; it's designed to seamlessly integrate into your daily life. Fingerprint unlocking adds an extra layer of security, ensuring that your data remains private and protected. The inclusion of a 100W dual-port gallium nitride charger guarantees fast and efficient charging, enabling you to get back to work or play in no time.
When it comes to connectivity, Mechrevo has left no stone unturned. The laptop is equipped with an array of ports, including 2 USB-A and 2 USB-C ports, an HDMI port, an RJ45 Ethernet port, and a 3.5mm audio jack. This comprehensive set of ports ensures that you can effortlessly connect to various peripherals and external devices, transforming your laptop into a versatile workstation.
The Countdown Begins
With a promotional pre-order price of $650 for the 16GB RAM + 1TB SSD variant, the Mechrevo Code 01 laptop offers exceptional value for the features it brings to the table. This limited-time offer is available from August 15th to 16th, providing an opportunity for tech enthusiasts and professionals alike to secure this powerhouse device at an unbeatable price. 
In conclusion, the Mechrevo Code 01 laptop is poised to redefine the laptop landscape with its potent blend of high-performance hardware, exquisite design, and user-centric features. Whether you're a creative professional seeking a canvas for your imagination or a gamer in pursuit of seamless gameplay, this laptop caters to your every need. As the countdown to its release begins, the tech world waits with bated breath to embrace the future of computing excellence.