MINISFORUM Announces UM590 and UM690 Venus series Mini-PCs with Ryzen™ 9 6900HX Processor
Minisforum, the manufacturer of professional mini PCs, is launching two new mini PCs soon. The first one will be the EliteMini UM590 which comes with a Ryzen 9 5900HX CPU and Radeon graphics to provide powerful performance for your daily tasks. The other will be the UM690 that comes with Ryzen 9 6900HX, which is also the world's first mini PC with a USB4 port. It will be announced at the end of this month.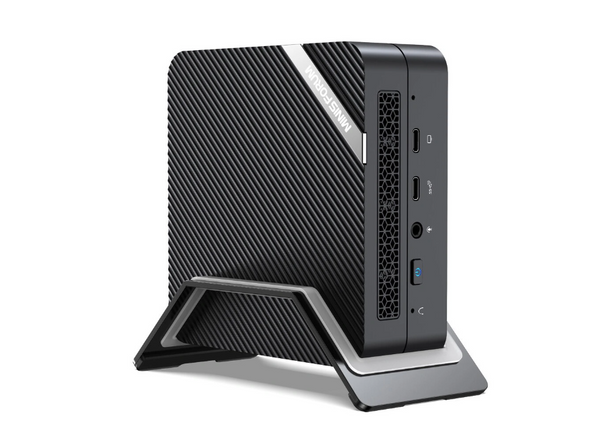 The Ryzen 9 5900HX is a previous generation processor (Cezanne). It comes from the Zen 3 architecture and is armed with 8 physical cores against 16 logical cores. We are talking about an 8C/16T chip capable of reaching a maximum boost frequency of 4.6 GHz. Its iGPU graphics solution offers a modest 2 TFLOPS of power using 8 compute units and a maximum frequency of 2100 MHz.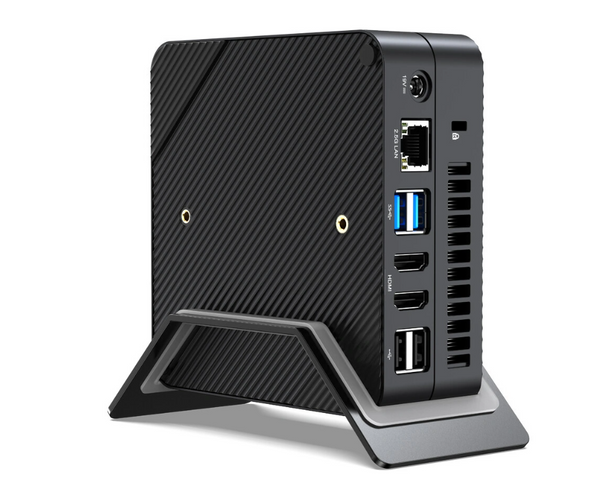 The VESA-specified new products will be available as barebones, but also with 2 x 8, 2 x 16 or 2 x 32 GB SO-DIMM DDR4/DDR5 memory and a 512 GB M.2 2280 NVMe SSD. although it is not yet known whether the UM690 will pass the PCI Express 4.0 maneuver or not. A 2.5-inch SATA drive was also squeezed into the tiny housing, but if we needed a wireless network, we would have to purchase the appropriate module separately and insert it into the empty M.2 Key E slot.
Going around the outer cover, we can register two HDMI outputs, one DisplayPort sub-mode USB Type-C interface, one USB 3.2 Gen2 Type-C, two USB 3-2 Gen2 Type-A and two USB 2.0 ports on the 2.5 gigabit Ethernet, the 3 In addition to the .5 mm jack, the microphone, and the Clear CMOS button.
An external wall adapter is of course responsible for the power supply (American, European, Australian, English, and Japanese options are available), the thermal indicators of the components are kept under control by active cooling using heat-conducting pipes, and the operating system – if you buy an SSD – is pre-installed Windows 11 A pro is included with the configurations sold with the small stand, which are expected to start shipping in mid-December.
The EliteMini UM590 starts at $459 in barbone mode. So we need to add RAM and storage.
barebones - $460
16GB RAM + 512GB SSD - $570
32GB RAM + 512GB SSD - $620
64GB RAM + 512GB SSD - $740
We have no details about its older brother the EliteMini UM690 except for the presence of a Ryzen 9 6900HX. Logically we should find the same approach with a barbone version and versions equipped with RAM and storage. Its launch is scheduled for next month.