Minisforum NUCG5 Mini PC Launched with Intel i5-1240P Processor and Thunderbolt 4 on Board
Minisforum, a leading manufacturer in the Mini PC industry, has introduced their latest offering - the Minisforum NUCG5. This cutting-edge Mini PC boasts a powerful Core i5-1240P processor that is integrated onto an official Intel NUC motherboard, offering high performance capabilities in a compact design. The NUCG5 sets itself apart from other Mini PCs with its use of carbon fiber for the chassis, providing a unique combination of lightness, durability, and style. Additionally, the inclusion of two Thunderbolt 4 ports further elevates its capabilities, making it an ideal solution for professionals who demand speed and reliability for their heavy workloads. The NUCG5 Minisforum is a machine that caters to a niche segment, providing a unique blend of premium materials and advanced technology.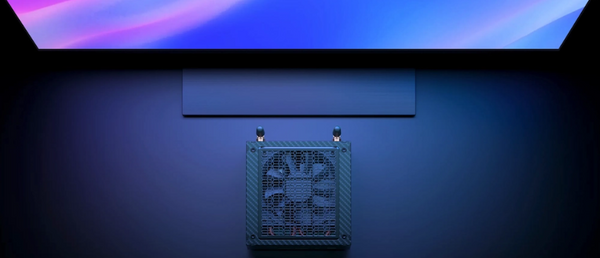 The MINISFORUM NUCG5 Mini PC is designed with a compact form factor in mind, measuring just 109 x 110 x 61 mm. Despite its small size, the NUCG5 features a high-quality Carbon Fiber chassis which not only adds to its sleek design, but also offers durability and heat resistance. The Mini PC has ports located both on the front and back, with two external antennas for wireless connections being one of its standout features. Additionally, the NUCG5 has VESA support for easy installation on walls or behind monitors, making it ideal for use in a variety of environments. When it comes to cooling, the NUCG5 utilizes a heatsink fan integrated with two heatpipes to maintain stable performance even in elevated temperatures. As long as the ambient temperature is under 40°C, the NUCG5 is able to provide consistent performance. The MINISFORUM NUCG5 Mini PC offers a balance of form and function, with a compact design and reliable performance.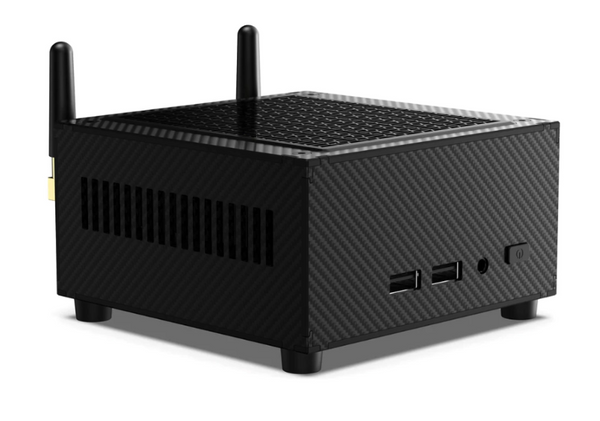 The device has been upgraded with the latest 12th generation Intel processors, specifically the Core i5-1240P, featuring 12 cores and 16 threads, with a base frequency of 1.7 GHz and a boost frequency of 4.4 GHz, along with 12 MB of cache. The integrated graphics is Intel Iris Xe, capable of supporting up to three displays. This mid-range processor, part of the Alder Lake-P generation, has 4 high-performance cores with HT support and 8 energy-efficient cores. It comes equipped with a high-performance cooling system to keep temperatures low and reduce noise. The device also has two SO-DIMM slots for up to 64 GB of DDR4-3200 MHz memory and storage options including a PCIe SSD and a 2.5-inch bay for an additional SSD or HDD. The Intel Iris Xe iGPU has 80 execution units and a boost clock of 1.3 GHz, which is claimed to be 30% faster than discrete laptop GPUs like the NVIDIA GeForce MX350.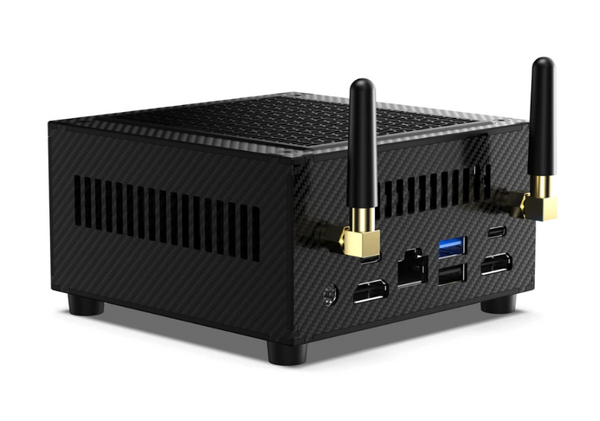 The NUCG5 Mini PC offers a range of connectivity options for users, including both wired and wireless options. On the front, there are two USB Type-A Gen 3.2 ports for easy access and a 3.5mm audio jack for audio input. At the back, users can find two HDMI 2.0 ports for display connectivity, two Thunderbolt 4 ports for high-speed data transfer, one USB Type-A Gen 3.2 port, one USB 2.0 port, and a 2.5 Gigabit LAN RJ45 port for internet connectivity. Additionally, this Mini PC comes equipped with the latest wireless technologies, including Wi-Fi 6E and Bluetooth 5.2, for seamless wireless connections.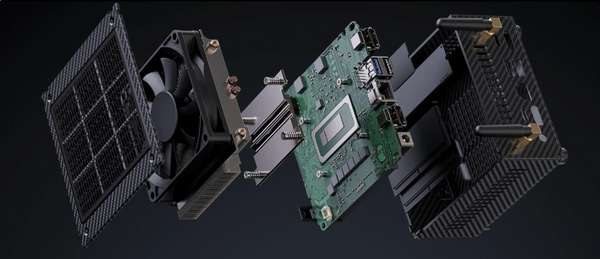 There are two RAM configurations available, with the 16 GB RAM configuration priced at 579 USD and the 32 GB RAM configuration priced at 629 USD. The NUCG5 Mini PC is only available for purchase on the official website, with new deliveries set to begin in March.