MINISFORUM Unveils B550 Pro A Mini-PC with Dedicated GPU Expansion
MINISFORUM, the leading manufacturer of mini PCs, has recently unveiled its newest addition to the market, the B550 Pro. This announcement comes just a few days after the launch of their Venus UM560XT. While the Elitemini B550 received an update last September, the B550 Pro is not directly related to it. Rather, it belongs to MINISFORUM's Uranus series. Interestingly, the B550 Pro supports desktop GPU expansion, providing users with more flexibility and customization options. With its powerful features and sleek design, the B550 Pro is set to become a popular choice for those in need of a compact yet robust computing solution.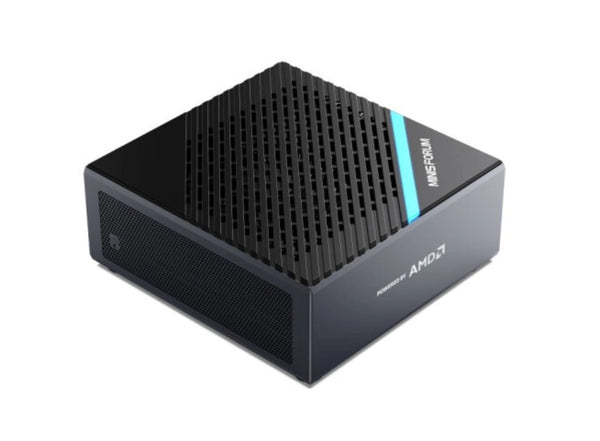 The MINISFORUM B550 Pro is a compact yet powerful mini PC that boasts impressive features. Measuring 168.7 x 159.7 x 67 mm, it comes with an SFX PSU and offers PCIe 3.0 x16 and PCIe 3.0 x4 slots. The PCIe x16 slot can be used for installing a graphics card, while the PCIe x4 slot is intended for network card or SSD expansion. This means that users can easily expand the mini-C and turn it into a quasi-gaming PC. With its compact design and expandability, the MINISFORUM B550 Pro is a great option for anyone who wants a powerful PC without sacrificing too much desk space.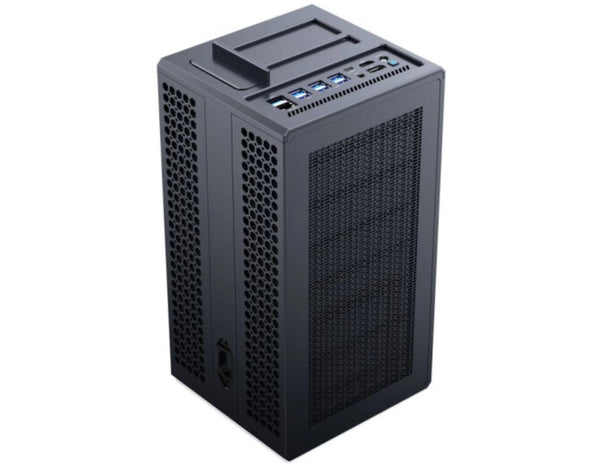 The B550 Pro mini-PC is expected to offer a satisfactory level of performance, as it will reportedly support a range of AMD Ryzen 5000 processors, including the Ryzen 7 5800X3D, an 8-core Vermeer model with a 105 W TDP and 96 MB of 3D V-Cache. In addition to its processing capabilities, the B550 Pro is set to launch with a variety of ports, such as DisplayPort, HDMI, USB Type-C, and multiple USB 3.2 Type-A connections, providing users with versatile connectivity options.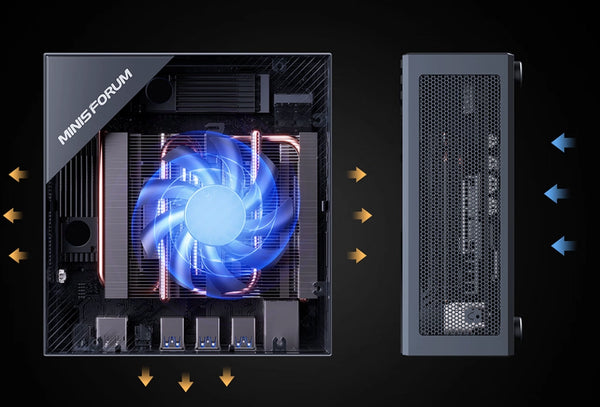 According to MINISFORUM, their upcoming B550 Pro will include two M.2 drive slots, as well as a 2.5-inch bay and dual-channel SODIMM banks for DDR4 RAM. To conclude, the B550 PRO is an exceptional product that has been designed with a host of user-friendly features to meet the diverse needs of users. Its improved compatibility, stability, and design make it a perfect choice for users who are looking for an excellent motherboard that offers top-notch performance. With the inclusion of a small carrying bag, this device becomes even more versatile, making it an ideal choice for users who need to stay productive on the go. In summary, the B550 PRO is a remarkable product that promises to deliver an exceptional computing experience for both personal and professional users.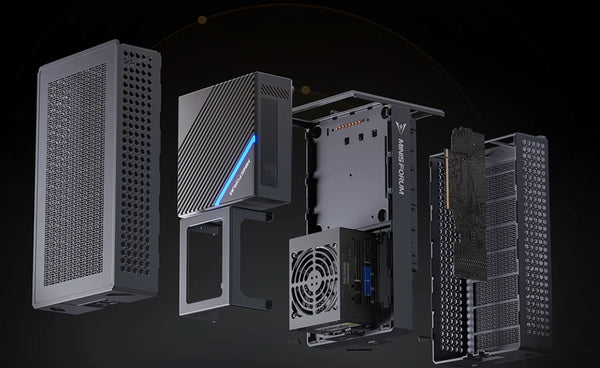 While MINISFORUM has not yet revealed a release date or the pricing for the B550 Pro, interested customers can subscribe to their press release in order to receive further updates and details as they become available.