Minisforum Unveils EliteMini CR50: An AMD 4700S((Sony PlayStation 5 SoC) goes )-powered mini PC
Microsoft Xbox Series X/S and Sony PS5 all use AMD's semi-custom chip solutions, and using the defective PS5 chip, AMD has created a special product called 4700S, in addition to the processor, the motherboard, and the radiator.

AMD 4700S is still based on the Zen2 architecture, with 8 cores and 16 threads, 4MB of L2 cache, 8MB of L3 cache, the highest frequency is only 3.2GHz, the motherboard comes with 8GB GDDR6 memory/video memory, and the graphics card can be matched with Radeon 550 and RX 550.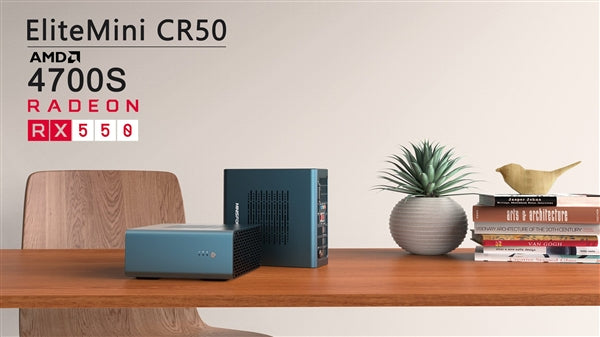 I thought that this kind of chip would not be too much, but it looked wrong. AMD had previously revealed that there are already 80 related devices.

Now, the mini pc manufacturer MinisForum has released a mini host based on AMD 4700S, model "CR50".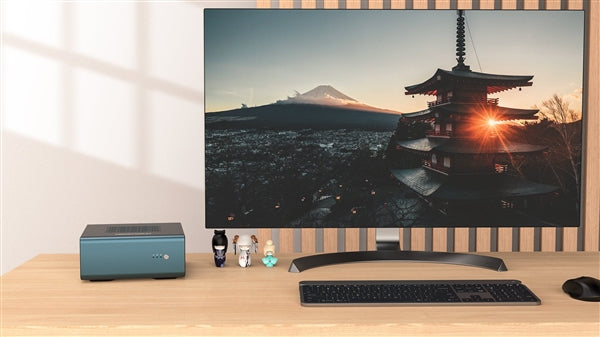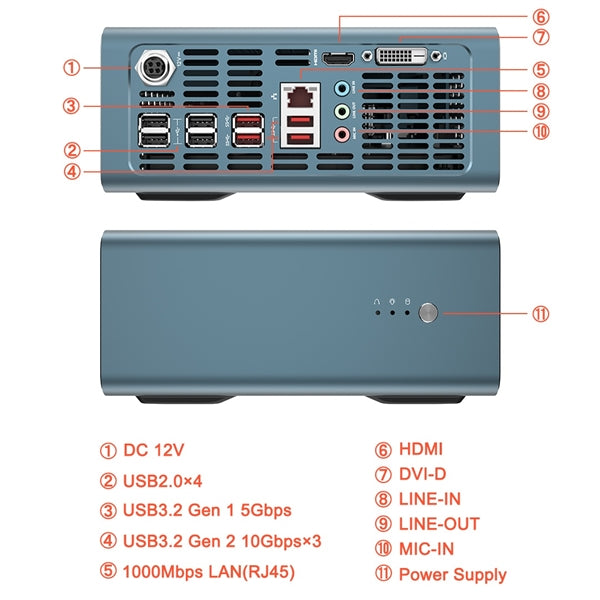 The size of this little guy is only 205×192×86mm, metal body, active fan, memory/video memory capacity upgraded to 16GB GDDR6, with 2.5-inch SSD, the capacity is optional 256GB/512GB, and the graphics card is RX 550.

The interface provides Gigabit network card, HDMI (4K/60Hz), DVI-D (2K/60Hz), three USB 3.2 Gen2 10Gbps, one USB 3.2 Gen1 5Gbps, four USB 2.0, three audio ports.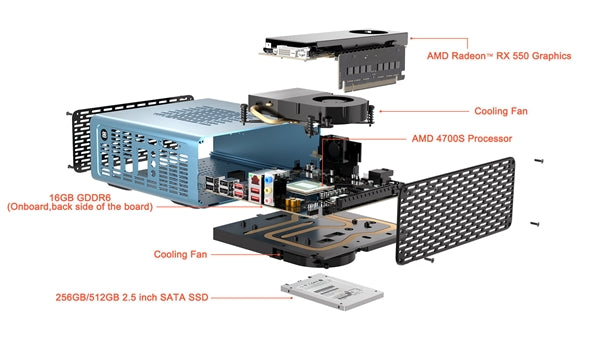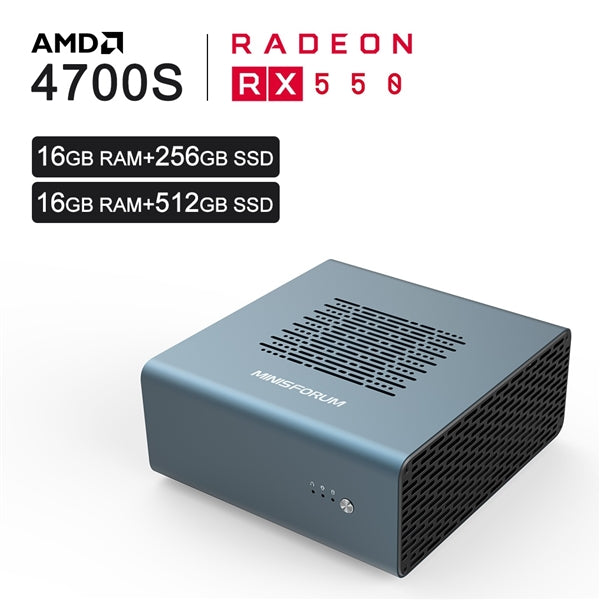 MinisForum also gave some performance data. 4700S GeekBench 5 CPU running scores compared to Ryzen 7 4800 single-threaded 15% behind, multi-threaded leading 27%, RX 550 OpenCL GPU running scores compared to Vega 8 ahead of 20%, slightly inferior to Vega 10. 2%.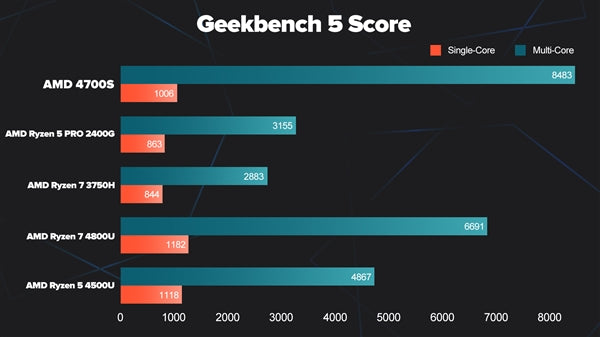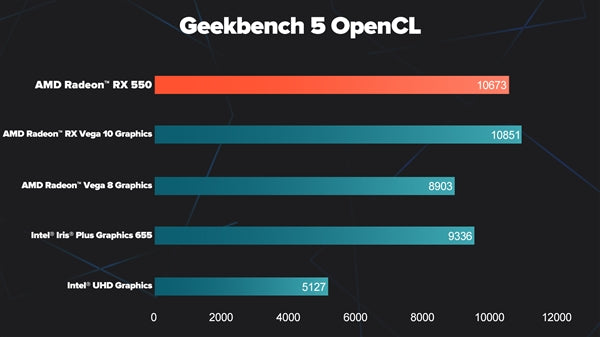 In terms of price, 16GB+0 679 dollars, 16GB+256GB 729 dollars , 16GB+512GB 759 dollars .