Minisforum V3 2-in-1 Windows AI Tablet Comes With a 14-inch, 2.5K-165Hz Screen and Supports DP-in
In a world where technological innovation never ceases to amaze, the Minisforum V3 emerges as a promising addition to the world of portable computing. Minisforum, a renowned mini PC manufacturer, has recently announced its foray into the realm of Windows tablets. With a slated release date in the first quarter of 2024, this 2-in-1 tablet promises to be a game-changer. As we eagerly await its launch, let's delve into the enticing features that this innovative tablet brings to the table.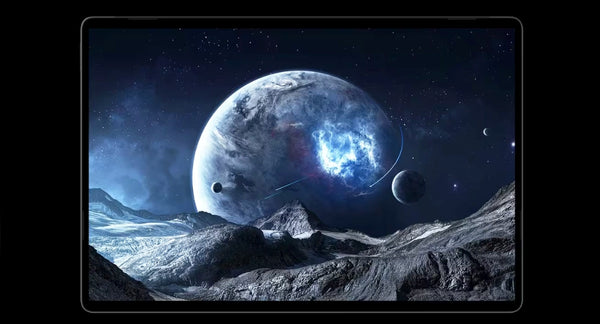 A Power-Packed AMD Processor:
The Minisforum V3 2-in-1 Windows AI Tablet boasts an impressive configuration, with its core strength lying in the AMD processor it houses, capable of delivering a powerful 28W performance boost. In its initial iteration, this tablet is expected to feature the R7 7840U processor, known for its robust performance and efficiency. However, the manufacturer has left the door open for future upgrades, indicating the possibility of replacing the processor with AMD's next-generation offering, ensuring that users can stay at the forefront of technology even as the tablet evolves. This flexibility in hardware speaks to the tablet's commitment to delivering a cutting-edge computing experience to its users.
A Stunning Display:
The Minisforum V3 boasts a 14-inch 2560x1600 LCD screen that's not only visually captivating but also a treat for the senses. With a high refresh rate of 165Hz, this screen promises smoother graphics and an immersive viewing experience. Furthermore, the tablet supports both touch and stylus input, making it ideal for creative professionals, students, and anyone who values precise and intuitive interaction with their device.
Dual-Purpose Design:
One of the standout features that sets the Minisforum V3 apart is its support for DP-in video input. This innovative function allows the tablet to serve as a portable display, transforming it into a versatile tool for professionals on the go. Whether you need to extend your laptop's display for enhanced productivity or share content with colleagues, the Minisforum V3's DP-in feature has you covered.
A Tablet for the Future:
As technology evolves at an unprecedented pace, the Minisforum V3 is designed to adapt. Minisforum's commitment to staying current with the latest advancements in technology means that users can expect continuous upgrades and improvements. This tablet is not just a purchase; it's an investment in a device that will remain relevant and efficient for years to come.
The Minisforum V3 2-in-1 Windows AI tablet is poised to redefine the way we experience portable computing. With its powerful AMD processor, stunning 165Hz display, and innovative DP-in video input support, it offers a unique blend of performance and versatility. As we anticipate its release in the first quarter of 2024, tech enthusiasts and professionals alike have every reason to be excited. The Minisforum V3 is not just a tablet; it's a window to the future of computing.