GMKtech M4 mini PC Equipped with Intel i9-11900H: Will be Launched Next Week
In a thrilling announcement, GMKtech has revealed that the eagerly awaited M4 Mini PC is set to make its grand debut at 10 a.m. on September 18th. With a competitive price tag of $450, this release is already generating significant buzz in the tech community. The GMKtech M4
Windows Mini PC
boasts impressive internals, featuring the formidable 11th generation Intel i9-11900H processor. This high-performance CPU promises to elevate computing experiences to new heights, ensuring smoother multitasking, faster rendering, and improved overall system responsiveness. Gamers, content creators, and professionals alike can expect a significant boost in productivity and entertainment with this powerful processor under the hood.
To complement its robust processing capabilities, the M4 supports DDR4 dual-channel memory, enabling efficient data handling and rapid data access. Users can also take advantage of M.2 2280 SSD support, ensuring rapid data transfer speeds for an array of applications. Additionally, the M4 offers the convenience of 2.5-inch HDD expansion, accommodating users with substantial storage requirements. This flexibility ensures that the M4 Mini PC is not only a powerhouse in terms of performance but also adaptable to various usage scenarios.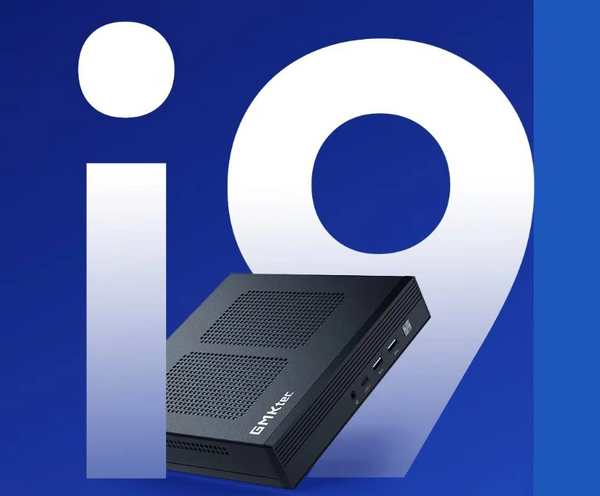 GMKtech has put thought into the connectivity options of the M4. The Mini PC includes 2 RJ45 ports, catering to networking needs with dual Ethernet support. This feature is particularly advantageous for users who demand high-speed and stable internet connections for gaming, streaming, or business applications. Moreover, the M4 Mini PC is equipped with 1 HDMI port, 1 DP (DisplayPort), and 1 full-function USB-C port, allowing users to connect to various displays and peripherals with ease. This array of options ensures that the M4 can seamlessly integrate into any workspace or entertainment setup.
GMKtech has emphasized that the M4 Mini PC is more than just a performance upgrade; it signifies a new era for the M series. With a fresh appearance, enhanced structural design, and expanded interface options, the M4 is designed to meet the evolving needs of users in an ever-changing tech landscape. One notable feature is its ability to support a peak power consumption of up to 65W while maintaining a stable 50W operation. This balance of power and stability ensures that users can push the M4 to its limits without compromising reliability.
Overall, the upcoming launch of the GMKtech M4 Mini PC with the Intel i9-11900H processor promises to be a significant event in the tech world. With its powerful hardware, flexible storage options, and versatile connectivity, it is poised to cater to a wide range of users, from gamers to professionals. The M4's new design and improved performance make it an exciting addition to GMKtech's lineup, and its competitive price point adds to its appeal. Tech enthusiasts and consumers eagerly await the release of this innovative Mini PC next week.