OnexPlayer F1 Handheld with Ryzen 7 7840U & 120Hz 7-inch Screen Priced at $740
Gaming enthusiasts, mark your calendars! The much-anticipated OnexPlayer F1 Handheld is set to hit the market tomorrow, and it's bringing some serious firepower. This gaming device is powered by the impressive Ryzen 7 7840U processor and boasts a stunning 7-inch 120Hz screen, all at a price point that won't break the bank.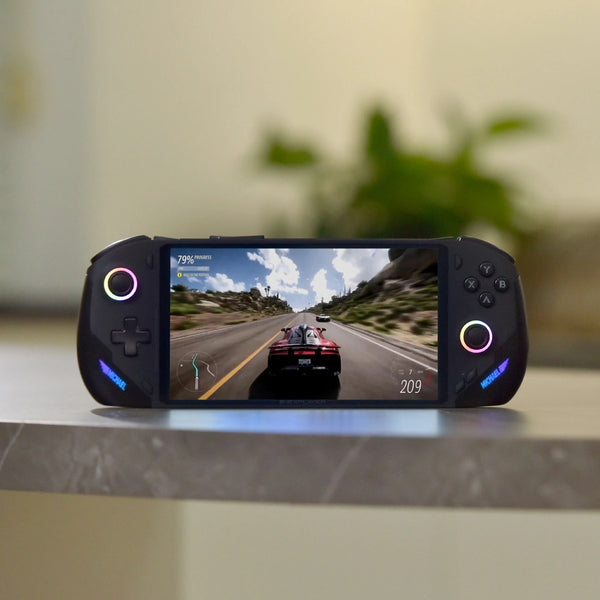 At the heart of the OnexPlayer F1 Handheld lies the Ryzen 7 7840U processor. This powerhouse of a chip ensures that your gaming experience is not compromised in any way. Coupled with 16GB of LPDDR5X memory, you can expect seamless multitasking and lightning-fast load times. The 512GB SSD, built to M.2 2280 PCIe 4.0 specifications, ensures that your games and applications load in the blink of an eye.
The OnexPlayer F1 doesn't just stop at raw power; it also offers an immersive visual experience. The 7-inch 1080p display with a silky-smooth 120Hz refresh rate delivers stunning visuals with fluid motion. The 16:9 aspect ratio ensures that you get the most out of your games and media. Whether you're exploring a vast open world or engaged in a high-octane firefight, this screen will do justice to your gaming adventures.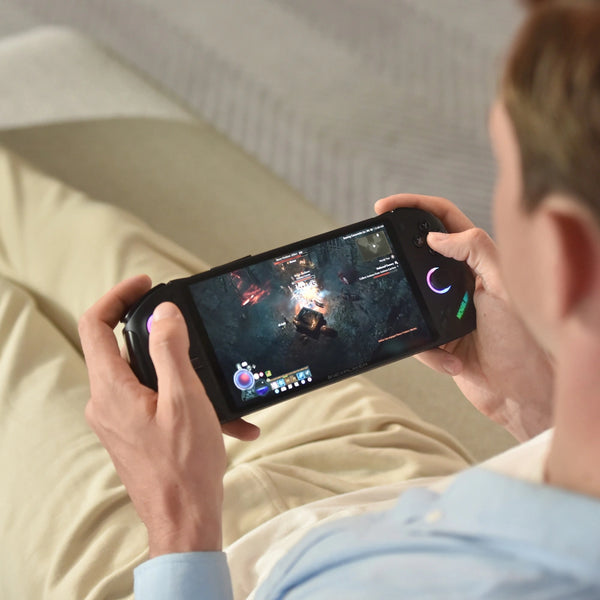 Worried about running out of juice during those intense gaming sessions? Fear not, as the OnexPlayer F1 comes equipped with a 48Wh battery that can keep you gaming for hours. Say goodbye to frequent charging interruptions and hello to uninterrupted gaming marathons. For audiophiles and gamers who appreciate good sound quality, the OnexPlayer F1 Handheld won't disappoint. Featuring Harman Kardon-tuned dual speakers, this device delivers crisp, immersive audio that enhances your gaming experience. Whether it's the subtle sounds of a quiet forest or the explosive roar of a battlefield, every detail comes to life.
Gamers love customization, and the OnexPlayer F1 Handheld understands that. It comes with an RGB atmosphere rocker to set the mood, and two programmable buttons for in-game macros, giving you the upper hand in any situation. Connectivity options are also plentiful on this handheld. With USB4, USB-A, a MicroSD card slot, and more, you won't have any trouble connecting your favorite peripherals or expanding your storage options.
The OnexPlayer F1 Handheld comes in multiple configurations to suit your needs. If you're looking for even more power and storage, there are 32GB+1TB and 32GB+2TB options available, priced at $840 and $880 respectively after applying coupons.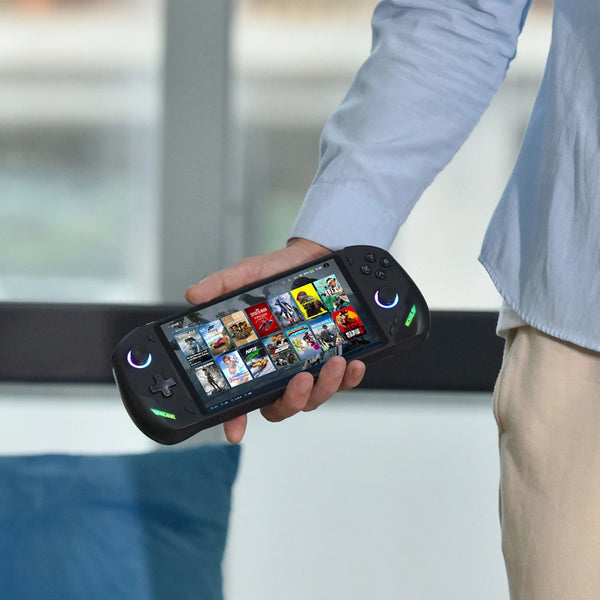 In conclusion, the OnexPlayer F1 Handheld is set to be a game-changer in the world of gaming devices. With a powerful processor, stunning visuals, and a range of customization options, it's designed to take your gaming to the next level. At a starting price of $740, it offers fantastic value for money.
So, if you're a gamer on the lookout for a portable gaming solution that doesn't compromise on performance, be sure to grab the OnexPlayer F1 Handheld when it goes on sale tomorrow, August 26th, at 18:00. Get ready to immerse yourself in a world of gaming like never before.