OneXPlayer 2 Pro Unveils Exciting Lineup at ChinaJoy 2023
The highly anticipated ChinaJoy 2023 is set to kick off at the prestigious Shanghai New International Expo Center on July 28. This year, the event promises to be even more thrilling and diverse, with ZGC Online, a prominent cooperative media of ChinaJoy, teaming up with over 20 popular technology brands to create a visual, auditory, and tactile extravaganza that spells out "trendy and fun." Among the exciting participants, one of the well-known brands in the handheld gaming industry, OneXPlayer, is all set to make its mark.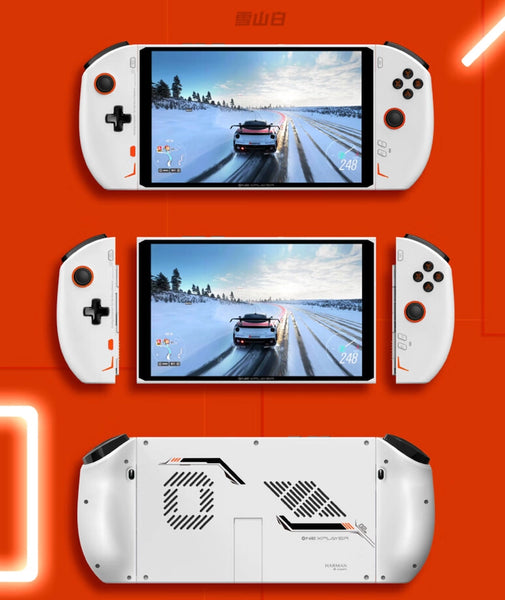 OneXPlayer, a reputed name in the realm of handheld game consoles, is gearing up to take the ChinaJoy2023 by storm. The brand is ecstatic to announce that it will have its independent booth area, specially dedicated to showcasing a variety of their gaming devices, offering attendees a chance to experience the magic of OneXPlayer up close and personal.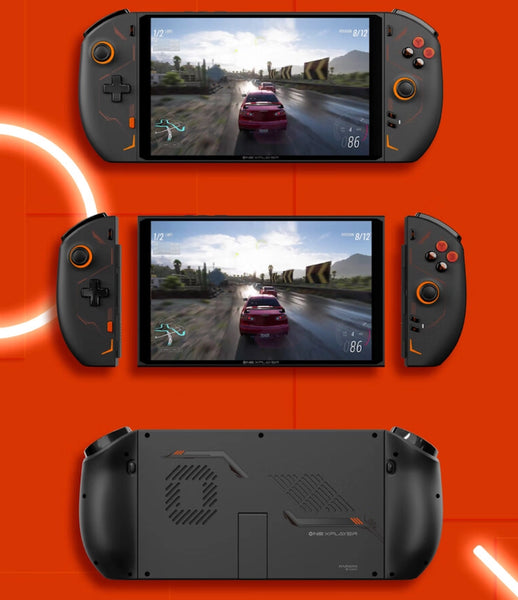 One of the major highlights of OneXPlayer's exhibit is the eagerly awaited OneXPlayer 2 Pro, a versatile 3-in-1 Windows game console that comes equipped with a detachable handle design, providing users with the freedom to use it as a handheld device, a tablet, or even a computer. This innovative and multifunctional gaming console is set to revolutionize the gaming experience for tech enthusiasts and gamers alike.
At the core of the OneXPlayer products exhibited during ChinaJoy2023 are two powerful processors: the Ryzen 7 6800U and the Ryzen 7 7840U. These high-performance processors, combined with robust graphics cards, enable OneXPlayer handhelds to flawlessly run AAA games, delivering an immersive and seamless gaming adventure to users.
 This handheld is equipped with the latest generation AMD Ryzen™ 7 7840U processor, using Zen 4 architecture, 8 cores and 16 threads, and the maximum acceleration frequency is 5.1GHz; Equipped with a Radeon 780M core with RDNA3 architecture, the frequency can reach 2.7GHz. This handheld is equipped with LPDDR5X high-frequency memory with optional up to 64GB, and the SSD is PCIe4.0*4 NVMe model with optional 4TB.

In terms of screen, this handheld is equipped with an 8.4-inch screen, 2.5K ultra-high-definition resolution, 118% sRGB high color gamut volume, support for ten-point touch and 4096-level pressure-sensitive original handwriting.

In terms of controller, this handheld continues the detachable handle design of OneXPlayer 2, and the curved curve of the ergonomic design is more suitable for the player's palm, which is convenient to hold and does not get tired of playing for a long time; The buttons adopt the classic XBox button dislocation layout, the height of the ALPS gaming joystick is 7.5mm, the tilt angle is 18 degrees, and the self-developed algorithm of the OneXPlayer team of the No. 1 book can achieve no inner circle dead zone on the joystick and support the calibration function.

Elsewhere, the machine has built-in dual stereo speakers supplied by HARMAN and certified by HARMAN brand sound; Built-in 65.5Wh large-capacity fast-charging battery, with 100W gallium nitride charger; The top of the machine is equipped with a USB-C 4.0 port, a Micro SD 4.0 expansion port, a USB-A 3.0 port, a 3.5mm audio port, and the bottom of the machine is equipped with a pogo Pin port connected to the magnetic keyboard and a USB-C 3.1 port.
While the spotlight shines brightly on the OneXPlayer 2 Pro, visitors to the booth will also be treated to a diverse range of handheld gaming devices. Among them is the limited edition 3-in-1 handheld, OneXPlayer 2 Pro EVA, which promises a unique and exclusive gaming experience. Additionally, the sleek and stylish OneXPlayer Aviator F1 and the compact yet powerful OneXPlayer mini Pro version will be on display, catering to gamers with varying preferences and needs.
For gaming enthusiasts eager to put their skills to the test, OneXPlayer has prepared an enthralling battle activities stage. Participants will have the opportunity to engage in thrilling game battles, including the iconic King of Fighters, with a chance to win exciting and mysterious prizes. This interactive and competitive gaming experience will undoubtedly be a major draw for attendees, making the OneXPlayer booth a must-visit destination during the ChinaJoy exhibition.