Shuttle XPC Nano NC40U Mini PC: Unveiling the Powerhouse with Intel Core i7-1255U Chip
While Shuttle has a history of producing compact PCs, their recent product lineup has predominantly focused on catering to the needs of the business and industrial sectors, rather than targeting the home consumer market. Although Shuttle has previously manufactured small PCs, their recent models exhibit a shift towards functionality and durability, aligning with the demands of businesses and industrial environments. These specialized PCs offer enhanced performance, robust features, and reliability, making them ideal for professional use cases.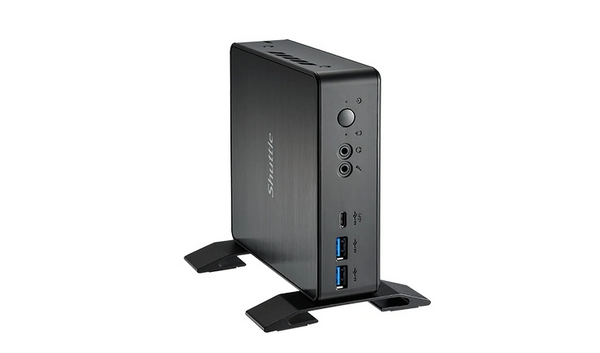 The Shuttle XPC Nano NC40U PC is equipped with the advanced 12th generation Intel Alder Lake-U processor, offering exceptional performance and efficiency. With a power consumption of just 15W, this compact computing powerhouse delivers impressive computing capabilities while maintaining energy efficiency. Its sleek and space-saving design measures 5.6 inches (about 142.24 mm) x 5.6 inches (about 142.24 mm) x 1.7 inches (about 43.18 mm), making it an ideal choice for those seeking a compact and versatile computing solution. Whether for work or entertainment, the Shuttle XPC Nano NC40U offers a powerful computing experience in a small form factor.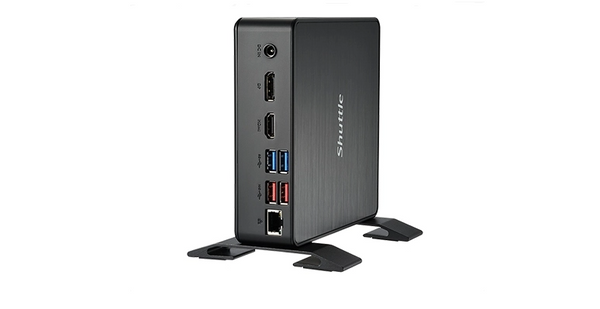 The Shuttle XPC Nano NC40U system offers impressive specifications for its compact size. Powered by a choice of Intel processors including the Intel Celeron 7305, Core i3-1215U, Core i5-1235U, or Core i7-1255U, this system ensures reliable and efficient performance. It also supports a generous amount of memory, with the capability to accommodate up to 64GB of DDR4-3200 memory. This is made possible through the inclusion of two 260-pin SODIMM slots, allowing for flexible and customizable memory configurations.
The Mini PCs are equipped with excellent storage options, supporting up to three devices for your convenience. You can install a high-speed M.2 2280 PCIe Gen 4 x4 PCIe NVMe SSD, ensuring lightning-fast data transfer rates. Additionally, there is room for an M.2 2280 PCIe Gen 3 x4 SATA SSD, providing ample storage capacity. Furthermore, you can also include a 2.5" HDD or SSD, with a maximum height allowance of 15mm.
When it comes to device ports, the Mini PCs offer a versatile range of connectivity options. You'll find a HDMI 2.0b port for connecting to displays, allowing you to enjoy high-quality visuals. Additionally, there's a DisplayPort available, expanding your display options further. For networking purposes, an Intel I219 Gigabit Ethernet port is included, ensuring a reliable and fast internet connection.
To connect peripherals and external devices, the Mini PCs provide a USB 3.2 Gen 1 Type-C port, which offers high-speed data transfer and versatility. Moreover, you'll find two USB 3.2 Gen 2 Type-A ports for fast data transfer and compatibility with various devices. For additional USB connectivity, four USB 3.2 Gen 1 Type-A ports are available. Lastly, there is a DC power input port to provide the necessary power supply to the Mini PCs. With these comprehensive device ports, you can easily connect your Mini PC to various peripherals and enjoy a seamless computing experience.
The NC40U from Shuttle boasts impressive display capabilities, as it is capable of supporting up to three displays when the HDMI, DisplayPort, and USB-C ports are utilized simultaneously. In addition, this compact device comes equipped with a 65W (19V / 3.42A) power supply, ensuring efficient performance. Furthermore, the NC40U features an M.2 2230 E Key slot designed for a wireless card, offering convenient connectivity options. Moreover, the device supports the Wake-on-LAN function, enabling users to remotely wake it up from sleep or power-off states. Despite these promising features, Shuttle has yet to disclose information regarding pricing and availability for the NC40U, leaving enthusiasts eagerly awaiting further updates.