GPD XP Review - World's First Android 4G Modular Gaming Handheld Console
Now mobile games seem to have become mainstream. Whether on the subway or after returning home, I always use my mobile phone to play a game or two to relax myself. However, long-term mobile games will inevitably not produce a sense of boredom. At this time, it is a good choice to start with a handheld to play games. Among many handheld brands, GPD is a good brand. The recently launched GPD XP is a very good choice!
The well-known Chinese handheld game maker GPD is set to return to Android devices again with the new GPD XP with full specs. GPD, one of the mobile device manufacturers in the notebook line, so in the past has released a game with the Android operating system out with the GPD XD series (there are two models, XD and XD Plus), which looks like it. It is the same as the game console from the Grandfather Nintendo, such as the Nintendo 3DS, which has to be said that the specification and price are considered very worthwhile, making the retro gamers look for both such models of GPD all together.
The GPD XP comes in a similar style to the Nintendo Switch with a screen in the middle of the device where users can swap out the left and right control modules of the device.
For the specifications that have come out are as follows.
The 6.81-inch screen will have a design similar to a smartphone.
The screen has a front-facing camera on the bottom corner of the device in a hole punch pattern.
The chipset is unclear, but there are three expected models: MediaTek Helio G95, MediaTek Helio G90T or MediaTek Dimensity 900.
6GB memory
128 GB eMMC internal storage with MicroSD card support
Comes with a modem that supports 4G network, but will not be able to use it for phone calls.
The module for connecting on the left and right of the machine can be removed and replaced. At present, there is news that the module on the right side of the machine will have 2 types, which are numbers 1 – 5 for Play Android games and those with ABXY keys for playing Retro games or compatible games.
Battery capacity 7,000 mAh
Design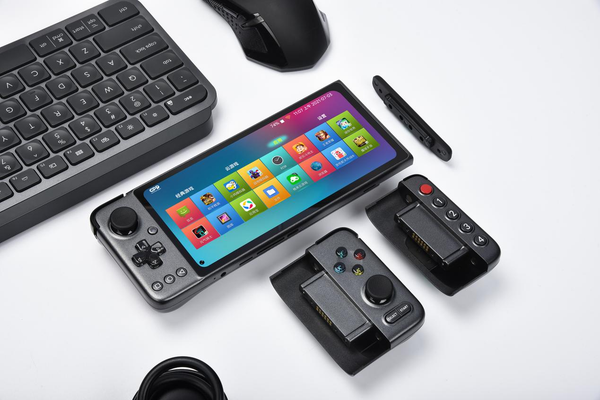 In terms of design, the GPD XP handheld is undoubtedly very unique, it uses a modular, replaceable handle design. On the left side of the screen is a fixed analog joystick, cross direction keys, and Android's "Three King Kong" navigation buttons, and on the right side of the screen is a specially designed magnetic adsorption detachable gamepad. By replacing the module on the right side, it can adapt to more types of games. Covering FPS, MOBA mobile games, emulator games, cloud games, and streaming console games, it can be said to be very attractive.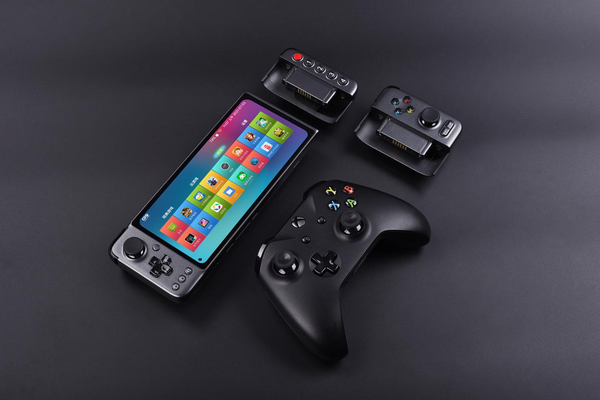 GPD XP Pocket PC provides 6-finger FPS controller module, MOBA controller module and Xbox / PS3 controller module , built-in "button mapping" tool, can map up to 15 function keys. XP will use the "Handle Mapping" function to simulate touch screen operation by modifying the underlying code of the system, so it will not be recognized as a peripheral by the game and can match touch screen users.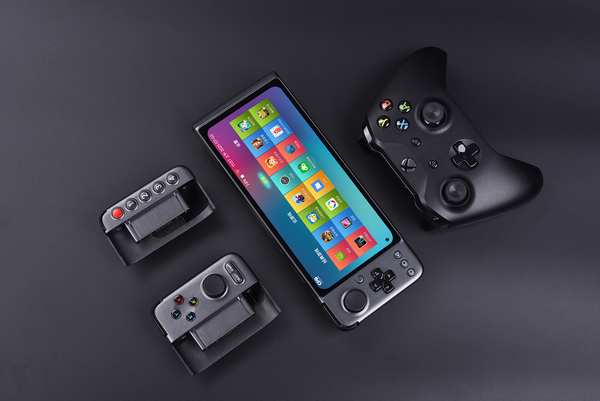 On the left, there is a fairly standard controller with a mini joystick, a directional cross and interface control buttons. Two triggers are also present. On the right, three modules are available and can be connected via POGO pins and a magnetic hook. A first module will offer a very XBoxien design, with a second mini joystick, a set of ABXY buttons as well as start and select buttons and additional triggers.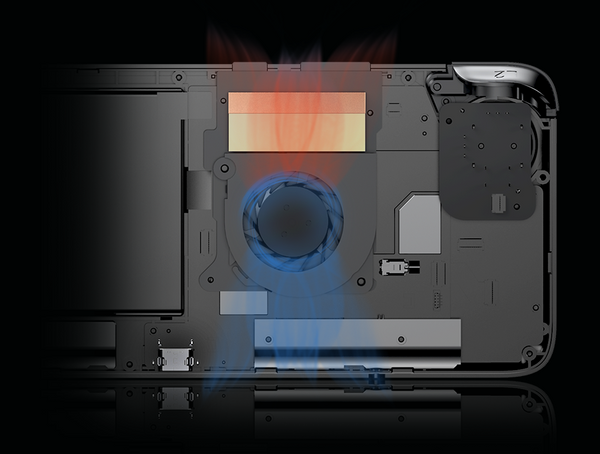 The GPD XP body has built-in German AAC top three-dimensional super linear dual speakers. The sound cavity is matched with Bass material, which is equivalent to a 0.9cc large sound cavity design. The double coil drives the diaphragm to balance the force of the diaphragm and double the amplitude to enhance the sound. Super loud.
Display
On the screen, the GPD XP uses a 6.81-inch hole-drilling LCD screen with a resolution of 2400x1080, with a hole-punched corner design with a front camera. From the system interface, the exclusive game interface is matched, and the touch and control are guaranteed. The large-screen design guarantees the clear picture of the game, and it is also very easy to use for daily drama, surfing, and playing.
Hardware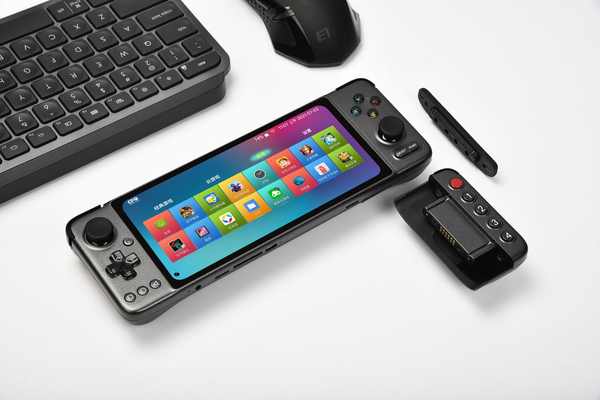 The logic part of the console is driven by a MediaTek Helio G95 SoC, an eight-core composed of two Cortex-A76 CPUs at 2.05 GHz and six Cortex-A55s at 2 GHz. The graphics part is entrusted to an ARM Mali-G76 MC4 clocked at 900 MHz. The processor can easily run various games, and the PS2 Ares and Resident Evil can run at full 60 frames, which greatly enhances the experience of the game. Around this SoC, we will find 6 GB of LPDDR4X RAM and 128 GB of UFS 2.1 storage in addition to a MicroSDXC card reader.
With an open Android platform, there are naturally very diverse games to choose from, such as PUBG Mobile games that are endlessly played, such as horizontal clearance games, such as classic fighting games, such as open mobile games, various classic simulators, and cloud games. The game can be played smoothly. Through the classic layout of the left and right joysticks and the expansion buttons at the top, it is easy to achieve three-finger simultaneous control, which makes various controls extremely smooth.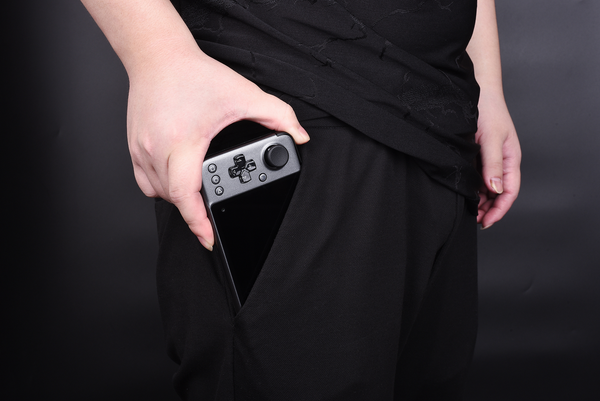 Officially, XP is the only Android handheld in the world that supports active cooling design. It uses a 47×58mm pure copper heat sink, a 40×37mm high-volume turbo cooling fan, and the top task bar provides fan on/off, finger control "switch" "Free switching, flexible control of the heat dissipation of the fuselage, the core temperature can be suppressed below 60 degrees.
Other Features
The GPD-XP Android handheld comes with many smart phone design elements, including a 6.81-inch screen, Infinity-O front camera openings at the corners of the screen, etc.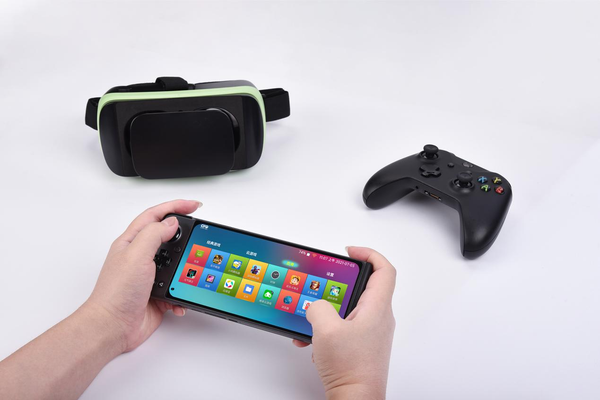 Everything will run an Android 11 with a software overlay called GPD Metro. We will find full connection functions with Wifi5 and Bluetooth 5.0 but also a traditional telephone layer around a dual Nano SIM solution allowing 2G, 3G and 4G LTE communications. A GPS / GLONASS module is also present as well as the classic sensors of a smartphone.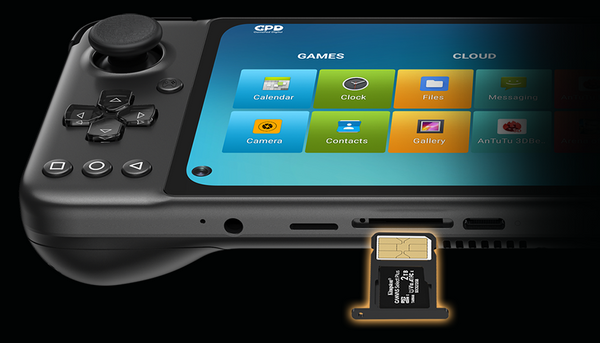 The connection, in addition to the card reader and the SIM card reader, includes a USB Type-C port and a jack port. A pair of stereo speakers is also present. As you can see, the GPD XP is a classic smartphone disguised as a game console.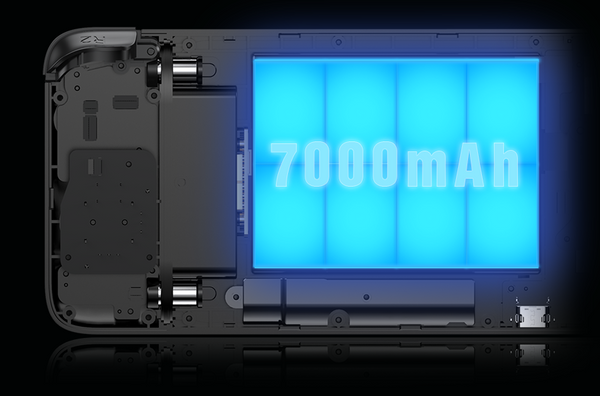 Don't worry about battery life. Built-in 7000mAh super-capacity battery, and support 24W PD fast charge to continuously play games. 12-hour battery life is not too cool, but it is recommended not to play for too long. After all, health is the first Bit.
Price & Availability
The new GPD XP Game Console has already been put on sale on the Minixpc.com website at a price of $ 399 that will increase once the initial promotion price concludes, so if you are thinking of getting it, do not delay in taking one decision. We will see, with the passage of time, if Android consoles are imposed or disappear again. Meanwhile, we will have examples like this GPD XP.