8BitDo Releases NEOGEO Wireless Handle Series: SNK Authorized Gaming Controllers Starting from $30
Today, gaming enthusiasts received exciting news as 8BitDo unveiled its latest addition to their lineup - the NEOGEO wireless handle series. The NEOGEO handle is officially authorized by SNK, a testament to its quality and authenticity in recreating the classic gaming experience. Embracing a traditional and timeless design, this wireless handle is equipped with a digital joystick and offers compatibility with Windows, Android, and NEOGEO platforms.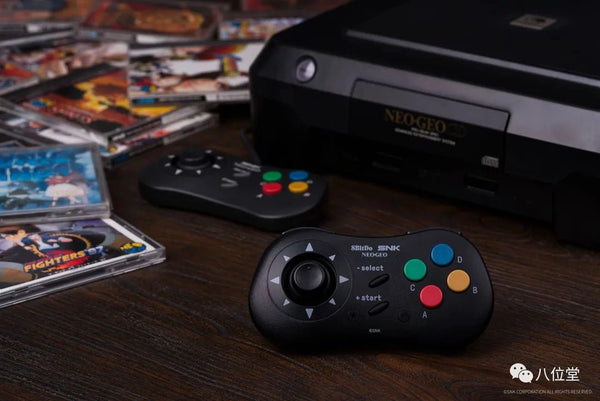 The 8BitDo NEOGEO wireless handle, as described by the company, is designed to mimic the look and feel of the original NEOGEO CD handle from the 1990s. What sets it apart is the incorporation of micro switches in the joystick, delivering a precise and responsive gaming experience, much akin to the nostalgic days of gaming on the NEOGEO console.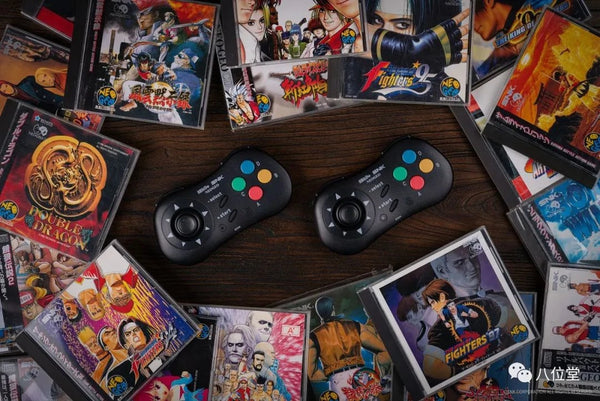 The standard version of the 8BitDo NEOGEO wireless handle is priced at $35, making it an accessible choice for gamers looking to relive their favorite NEOGEO titles. However, there's even better news for early adopters, as the handle will be available for a discounted price of $30 during the initial release.
For ardent fans of "The King of Fighters 97," 8BitDo has unveiled a special treat. The company has introduced four limited edition handles featuring iconic characters from the game: Yagami, Mai Shiranui, Terry Bogard, and Kyo Kusanagi. These King of Fighters 97 version handles promise not only a sense of nostalgia but also a unique collectible aspect to the gaming experience. The King of Fighters 97 version handles will retail for $40, with a discounted rate of $32 during the initial release.
Gamers and collectors alike can mark their calendars, as the 8BitDo NEOGEO wireless handle series starts its pre-sale on August 2nd. For those eager to get their hands on this piece of gaming history, the official release date is August 15th. The pre-sale and initial release discounts offer a great opportunity for gamers to snag these controllers at a more budget-friendly price.
With 8BitDo's commitment to reviving classic gaming experiences, the NEOGEO wireless handle series is likely to resonate with both seasoned gamers who have fond memories of the NEOGEO era and younger players curious to explore the games that shaped the gaming landscape. As the retro gaming trend continues to gain momentum, this release from 8BitDo stands as a bridge between gaming generations, connecting the past with the present.
The 8BitDo NEOGEO wireless handle series has set the stage for an immersive and authentic gaming journey, allowing players to rediscover the magic of the past and the thrill of mastering classic arcade titles. As technology advances, the gaming world pays homage to its roots, preserving the charm and excitement that captivated gamers across generations. With the NEOGEO wireless handle series, 8BitDo offers not only a tool for gaming but also a key to unlocking cherished memories from the golden age of gaming.