DAREU Unveils A98 Master: The Ultimate Adjustable Gasket Mounted Keyboard with New Kailh Master Switches
DAREU, the renowned Chinese PC peripheral brand, continues to impress the gaming community with its innovative products. The latest addition to their impressive lineup is the DAREU A98 Master, a mechanical keyboard that promises to revolutionize the typing experience for gamers and professionals alike. This new keyboard boasts an adjustable Gasket Structure, which allows users to fine-tune the softness and hardness of the keyboard according to their specific preferences.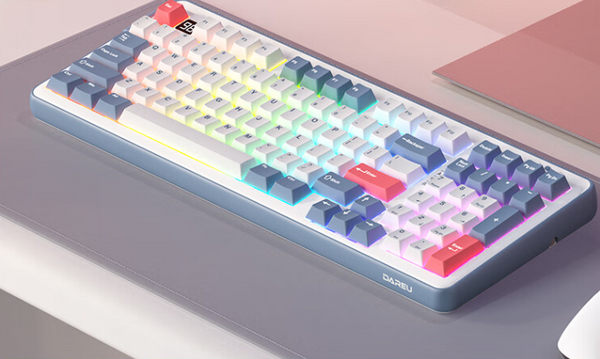 Building upon the success of the classic A98 keyboard, the A98 Master introduces the Gasket mounted structure, a unique feature that ensures unparalleled typing comfort. With the ability to customize the keyboard's feel, users can enjoy an ergonomic and fatigue-free typing experience during prolonged gaming sessions or intensive work tasks.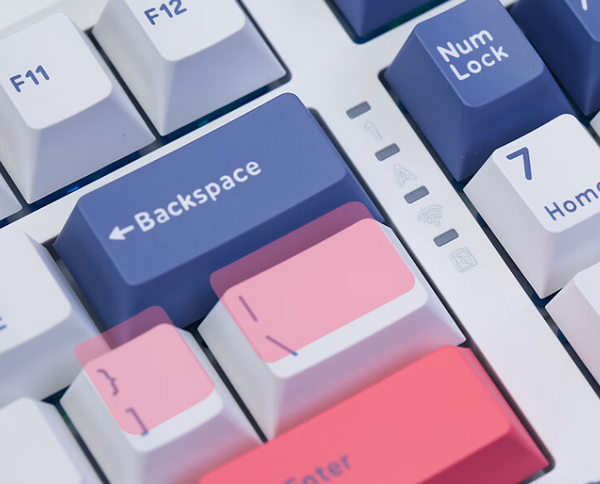 DAREU collaborated closely with Kailh, a renowned switch manufacturer, to develop the new Kailh Master Switches specifically designed for the A98 Master. These switches have been crafted to optimize typing feedback and performance. With an extended core for advanced bottoming out, the Master switches deliver satisfying tactile feedback while maintaining stability and consistency. The switches boast a pre-travel distance of 2.0mm and a total key-stroke of 3.4mm, striking the perfect balance between responsiveness and comfort. The trigger force of 35±5gf and bottoming force of 50±5gf ensure a smooth and effortless typing experience.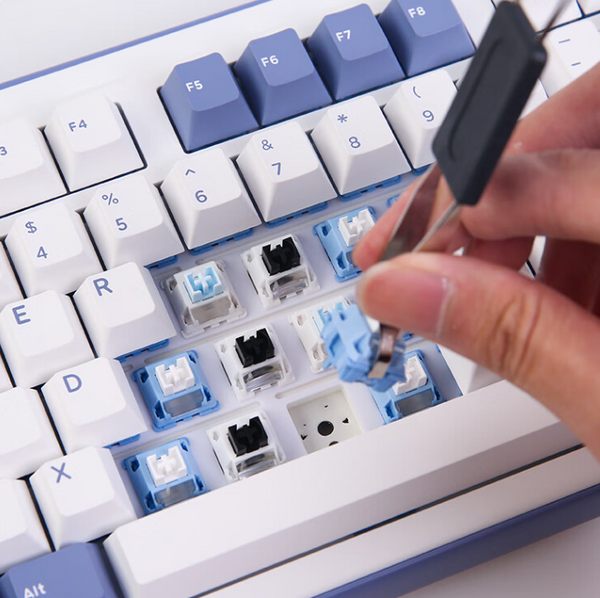 Kailh has engineered these switches with factory-extended double-section long-springs, providing a quick and satisfying rebound after each keystroke. The use of high-quality POM self-lubricating material for the upper and bottom covers ensures durability and smooth operation. The core of the switches utilizes the newly developed POK material by Kailh, promising an astonishing longevity of up to 70 million keystrokes. This combination of cutting-edge materials and design translates into a silky-smooth typing experience that is built to withstand the test of time.
The DAREU A98 Master keyboard will be available in three stylish color options: White-Blue, White-Black, and Black-Blue, giving users the opportunity to choose a design that suits their taste and setup. With its six-layered sound and shock-absorbing design, the A98 Master ensures a quiet and comfortable typing experience, minimizing distractions and enhancing focus during intense gaming or work sessions.
In addition to its top-notch design and adjustable Gasket Structure, the DAREU A98 Master features a dynamic RGB backlight with south-facing RGB LEDs. This RGB lighting system allows users to customize their keyboard's appearance, further enhancing the gaming atmosphere or creating an aesthetically pleasing workstation setup.
With its three-mode connectivity support, the A98 Master is highly versatile and can seamlessly connect to various devices, catering to different gaming and work setups. Whether it's a PC, laptop, or gaming console, the A98 Master has got you covered. 
DAREU has once again proven its commitment to delivering premium-grade peripherals that elevate the gaming and typing experience to new heights. The DAREU A98 Master, along with the groundbreaking Kailh x DAREU Master switches, will soon be available on MiniXPC, providing users with the ultimate gaming and typing companion.
Experience a whole new level of comfort and control with the DAREU A98 Master adjustable Gasket mounted keyboard. Immerse yourself in the world of high-performance gaming and productivity with this exceptional keyboard that caters to your unique needs and preferences. Prepare to be amazed by the seamless typing experience and join the ranks of satisfied users who have discovered the pinnacle of gaming peripherals with DAREU.