Rapoo VT950 Pro Gaming Mouse Now on Sale at MiniXPC: A Powerhouse for Gamers
Rapoo, a renowned name in the gaming peripherals industry, has recently launched its latest gaming mouse - the VT950 Pro. Geared towards professional gamers, this sleek and powerful gaming mouse offers a range of innovative features and a striking design that sets it apart from its competitors. The VT950 Pro promises to take your gaming experience to the next level with its impressive specifications and customizable OLED display. Let's delve deeper into the exciting features of this cutting-edge gaming mouse.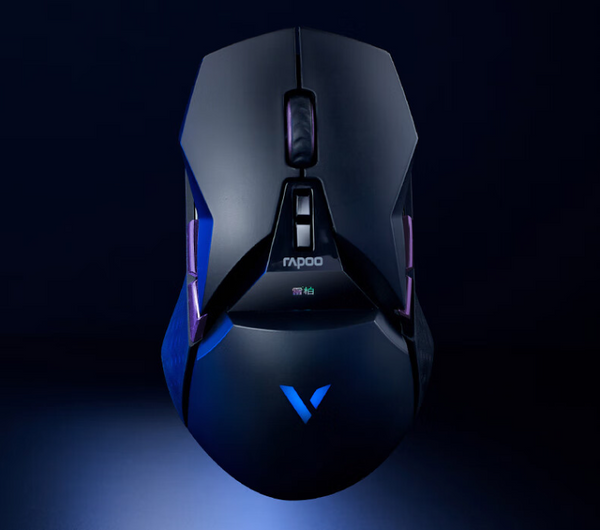 Supercar-Inspired Design
The Rapoo VT950 Pro boasts a unique and eye-catching design inspired by the aesthetics of a supercar. With its symmetrical ergonomic shape, the mouse is comfortable to use for both left and right-handed gamers. Weighing in at 117g, it strikes the right balance between being lightweight for swift movements and having enough heft for stable control during intense gaming sessions. The mouse also offers three different grip positions - grasping, fingering, and lying - allowing gamers to choose their preferred grip style for maximum comfort and efficiency.
However, the highlight of the VT950 Pro's design is the customizable OLED display located on the top of the mouse. This 1.2-inch OLED display opens up a world of possibilities for gamers. It can showcase real-time interactions, custom text, images, and even RGB lighting effects. With the help of the provided driver software, gamers can personalize the OLED display according to their preferences, making it not only an aesthetic enhancement but also a functional tool to enhance gameplay.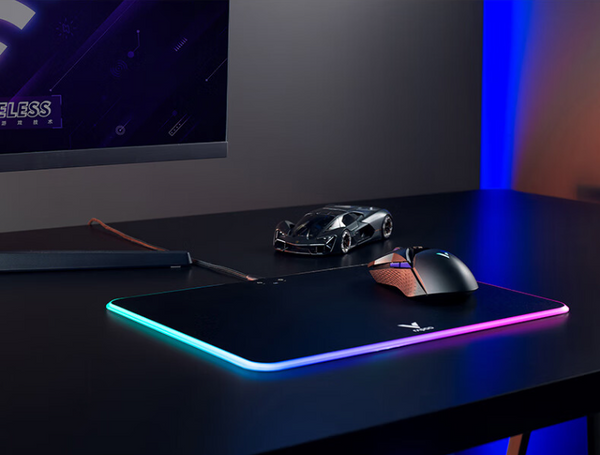 High-Performance Configuration
Under the hood, the Rapoo VT950 Pro is equipped with top-of-the-line hardware that ensures a flawless gaming experience. The mouse features the original phase 3395 sensor, which supports an impressive DPI range of up to 26,000. This allows for precise and accurate tracking, giving gamers the advantage they need to dominate the competition. With a tracking speed of 650 IPS and a 50G acceleration, the mouse keeps up with the fastest and most demanding gaming actions.
Gamers can rest assured that their commands will be executed instantly, thanks to the 4KHz return rate and the swift 0.25ms response speed. Furthermore, the built-in Omron micro-movement buttons have a remarkable service life of 50 million clicks, ensuring durability and responsiveness even during extended gaming sessions.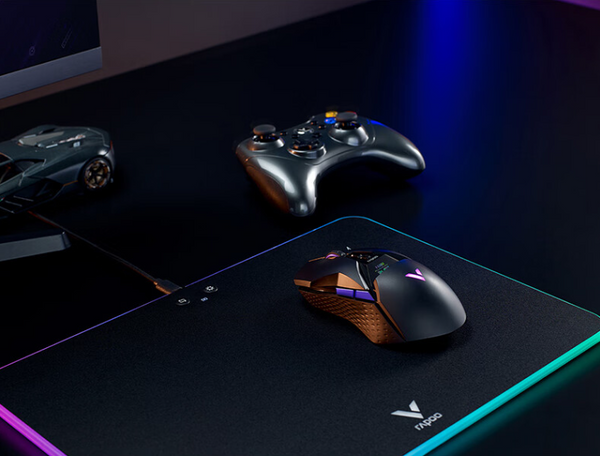 Customization and Expansion
The VT950 Pro takes customization to the next level with its 11-key programmable support. Using the provided driver software, gamers can set various expansion functions, giving them a competitive edge by tailoring the mouse's settings to their gameplay style. The mouse also offers Qi wireless charging support, eliminating the inconvenience of dealing with cables and ensuring uninterrupted gaming sessions.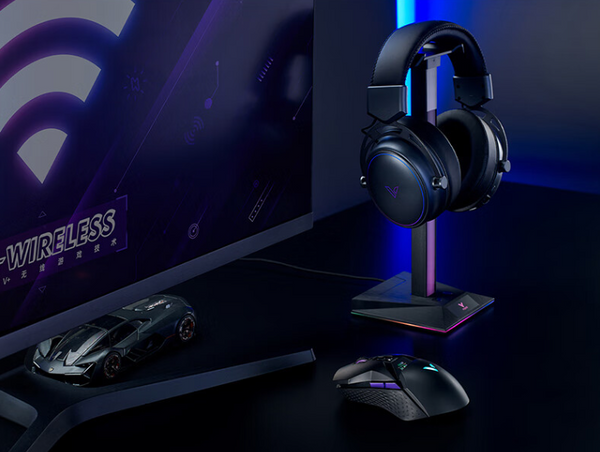 Availability and Pricing
The Rapoo VT950 Pro Gaming Mouse is now available for purchase at MiniXPC, a reputable online retailer for gaming peripherals. With a price tag of $79, it offers an incredible value for the features it offers. Gamers who are on the lookout for a high-performance, customizable, and visually striking gaming mouse need to look no further.
In conclusion, Rapoo's VT950 Pro Gaming Mouse has set the bar high with its supercar-inspired design, innovative OLED display, and top-notch performance. Whether you are a professional esports player or a casual gamer, the VT950Pro promises to elevate your gaming experience to new heights. So, if you're in the market for a new gaming mouse that combines style and substance, the Rapoo VT950Pro should be at the top of your list.