8Bitdo's First Retro Mechanical Keyboard: A Nostalgic Tribute to Gaming History
It's been a remarkable decade for 8BitDo, and the celebration of their 10th anniversary is nothing short of spectacular. As part of their commemorative lineup, they've unveiled a host of exciting products, including the 8BitDo retro mechanical keyboard. This unique keyboard is designed to pay homage to the 40th anniversary of Nintendo's iconic Famicom game console and is sure to delight both gaming enthusiasts and keyboard aficionados alike.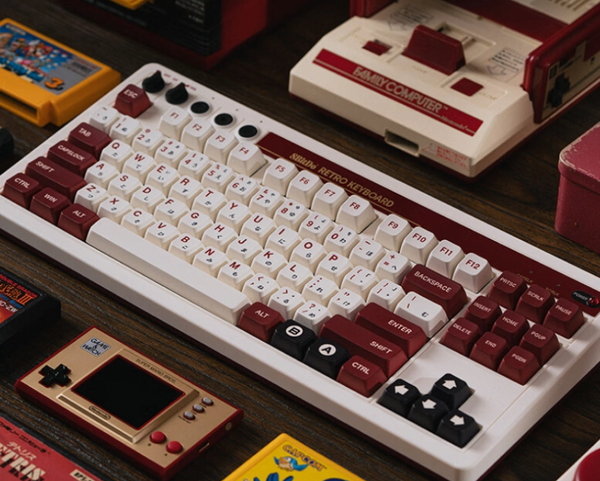 At the "Be-Fusion Game Festival 2023" offline event, the 8BitDo retro mechanical keyboard made its debut, creating a buzz of excitement among gaming fans. The official release of this captivating keyboard is scheduled for the end of September.
A Nod to Gaming History
The 8BitDo retro mechanical keyboard is a loving tribute to the rich history of gaming, drawing inspiration from the classic red and white color scheme of the Famicom console. The keyboard features a striking red and white design, reminiscent of the iconic Nintendo console. It boasts an 87-key layout, utilizing Kaihua Box white switch v2 technology to ensure a satisfying typing experience. With full key rollover, every keystroke is registered accurately, making it ideal for both gamers and typists.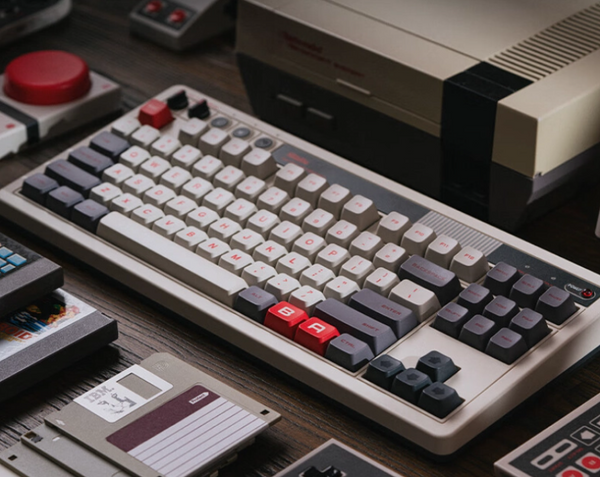 Versatile Connectivity Options
One of the standout features of this keyboard is its versatility in terms of connectivity. It offers three different connection modes, allowing users to choose between Bluetooth, wireless 2.4G, or a wired connection, making it compatible with a wide range of devices and platforms. Whether you're gaming on a Windows 10 (1903) or above PC or exploring the world of Android 9.0 or above, this keyboard has you covered.
Customization at Your Fingertips
The 8BitDo retro mechanical keyboard isn't just a stylish nod to the past; it also incorporates modern features to enhance your gaming and typing experience. The keyboard is designed with hot-swappable switches, allowing you to easily customize the typing feel by swapping out switches as you see fit. Additionally, the quick mapping buttons give you the power to assign functions on the fly without the need for complex software.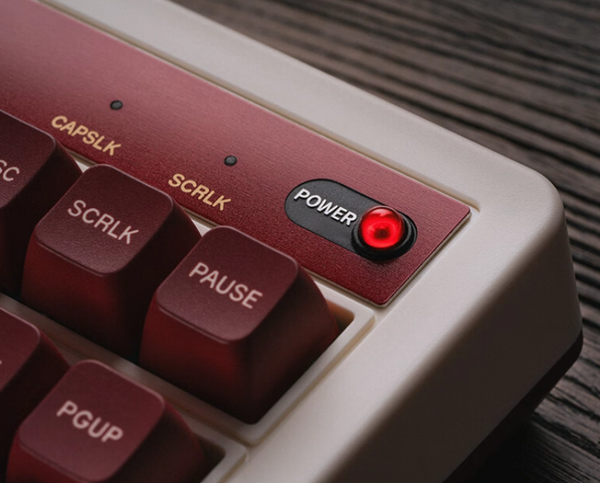 A Touch of Nostalgia
To capture the essence of classic gaming, this mechanical keyboard features a vintage POWER red light reminiscent of retro gaming consoles. It also pays tribute to the design of arcade joysticks with its knob console design. Two large "Super buttons" have been added, which can be programmed to perform various functions, providing a unique touch of nostalgia for avid gamers.
Ultimate Customization with 8BitDo Ultimate Software V2
For those who crave even more customization, the 8BitDo retro mechanical keyboard supports the 8BitDo Ultimate Software V2. This software empowers users to create personalized keyboard mappings, ensuring that the keyboard can be tailored to meet individual preferences and gaming needs.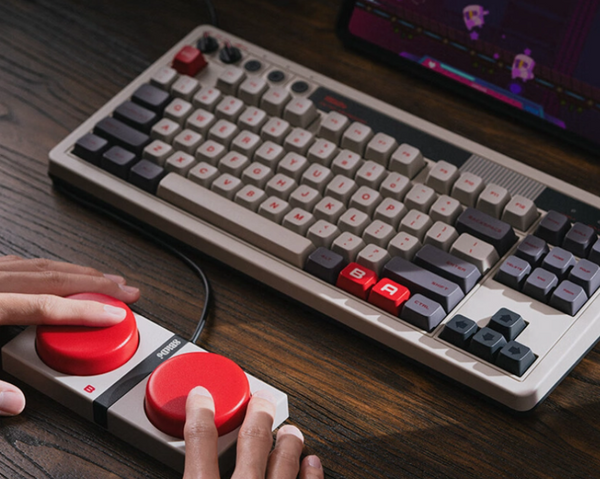 Overall, 8BitDo's first retro mechanical keyboard is not just a keyboard; it's a celebration of gaming history and a fusion of retro aesthetics with modern functionality. Priced at $99.99, this keyboard promises to be a collector's item for gaming enthusiasts and a versatile tool for anyone in need of a reliable and stylish mechanical keyboard. With its stunning design and impressive features, it's set to make a mark in the world of gaming peripherals when it hits the market at the end of September. Don't miss your chance to own a piece of gaming history and experience the nostalgia of the Famicom era with the 8BitDo retro mechanical keyboard.