Anbernic Win600 Windows Handheld Launchd with AMD Athlon Silver 3020e / 3050e 6W Processor
Anbernic has begun selling a handheld game console called the Win600, which is offered in three configurations. Anbernic Win600, the brand's first Windows mobile console. We already knew that it would be in a fairly low price envelope with an entry ticket that should be around $300. We now know that it will go on sale next July. We also know a lot more about his equipment with a lot of technical details.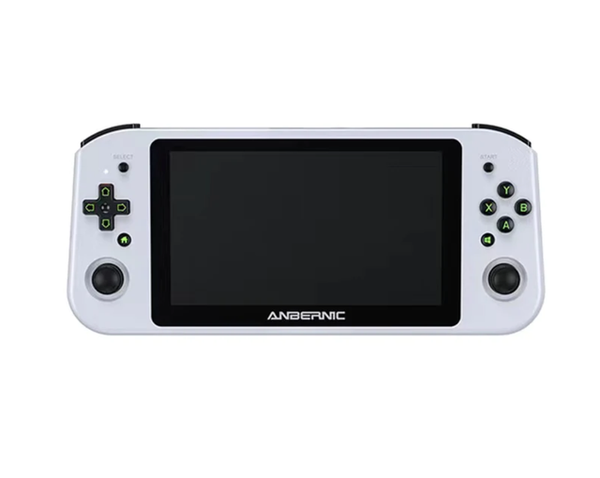 The Anbernic Win600 will offer a 5.94″ screen in 1280 x 720 pixels of the IPS type. Capacitive touch screen with 10 touch points. Its internal processor will be either an Athlon 3020e (2 cores and 2 threads clocked at 2.6 GHz) or an Athlon 3050e with still 2 cores but 4 Threads and a frequency of 2.8 GHz. Both chips carry an AMD Radeon Vega 3 circuit clocked at 1 Ghz. While the more powerful variant comes with a 256 gigabyte, replaceable M.2 2242 SSD, this is only 128 gigabytes in the basic version currently listed in the shop. Both are SATA SSDs. The main memory always measures eight gigabytes, with DDR4 memory with a frequency of 2,400 MHz being used. The 5.94-inch IPS screen offers a resolution of 1,280 x 720 pixels and supports simultaneous touch input with up to 10 fingers.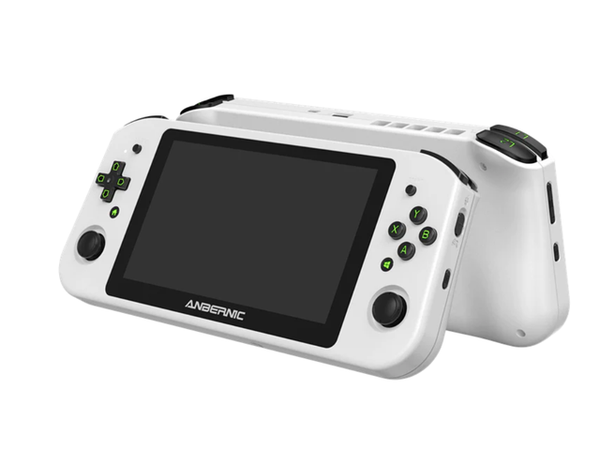 Windows 10 is pre-installed as the operating system, Steam OS should be supported. In contrast to other, more expensive gaming handhelds, the weak processor makes the Anbernic WIN600 particularly suitable for emulation or graphically undemanding titles - the handheld is clearly overwhelmed with current triple-A titles.
The power supply will be via a USB Type-C cable in PowerDelivery with a fast charge mode (not detailed). The USB Type-C port will be able to connect to a dock and will support all functions of the genre: DisplayPort video signal, Ethernet and data. There will also be a Wi-Fi5 and Bluetooth 4.2 module which will more than meet the needs of the Anbernic Win600 but which seems a bit dated. A way to save a few meager dollars on the overall price of the machine compared to a Wi-Fi6 / Bluetooth 5.x solution.
Anbernic has revealed pricing and specs for the Win600, which will be sold through AliExpress . As its name suggests, Win600 runs Windows by default, Windows 10 Home specifically.