AOKZOE A1 Handheld Gaming Console Pre-Sale Starts Pre-Order Start From $770
AOKZOE A1 is the first PC game console released by the AOKZOE brand, and it is also the first mass-produced PC game console on the market equipped with AMD Ryzen 7 6800U processor available in Presale start from $770 USD. In terms of appearance design, AOKZOE A1 adopts the classic Xbox handle key layout. The back of the handle has a raised handle design. The fingers naturally stretch when holding the machine. Fatigue or cramps in your fingers while playing.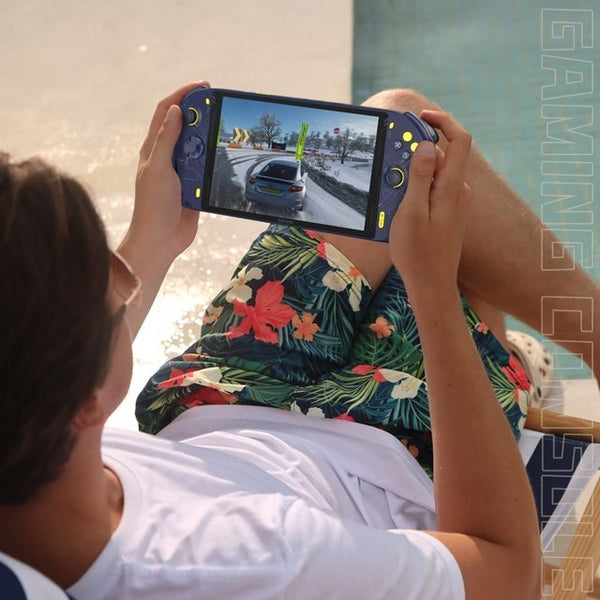 In terms of core configuration, AOKZOEA1 is equipped with AMD Ryzen 7 6800U processor, adopts the new Zen3+ architecture, 6nm process technology, 8 cores and 16 threads, the maximum acceleration clock frequency can reach 4.7GHz, and the third-level cache is 16MB. According to AMD's official news, compared with the AMD Ryzen 75000 series, the AMD Ryzen 76000 series has a maximum increase of 11% in single-core performance and a maximum of 28% in multi-core performance. AMD Ryzen 7 6800U processor core display is AMD Radeon 680M graphics card, which has powerful performance beyond independent graphics. It adopts RDNA2 architecture, 12 display cores, and 2200MHz display frequency, which is about 2 times higher than the previous generation display performance. With the support of powerful nuclear display, it can run large-scale 3A games smoothly in full HD.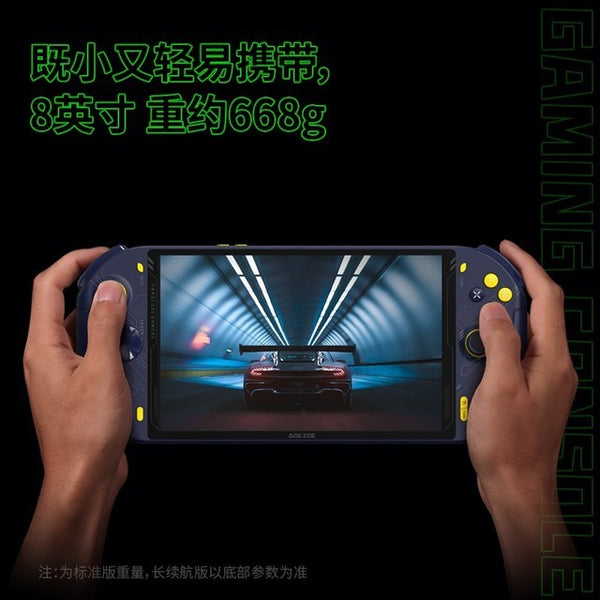 All AOKZOE A1 series adopts LPDDR5 6400MHz high-frequency memory, optional 16GB/32GB large capacity, and the game runs more smoothly; the hard disk adopts PCIe3.0X4NVMe SSD, and the optional capacity is 512GB/1TB/2TB to meet the diversified use of users need. AOKZOE A1 uses an 8-inch full-fit IPS screen with a resolution of 1920*1200, 283PPI ultra-clear display, 100% sRGB color gamut can bring more realistic visual effects, 350nit brightness, DC dimming, and supports ten Touch operation. AOKZOEA1 adopts PC-level large fan, pure aluminum heat dissipation fins, double pure copper heat dissipation pipes, and is equipped with a new intelligent temperature control system. The super heat dissipation configuration can bring efficient heat dissipation performance and escort users to play 3A games.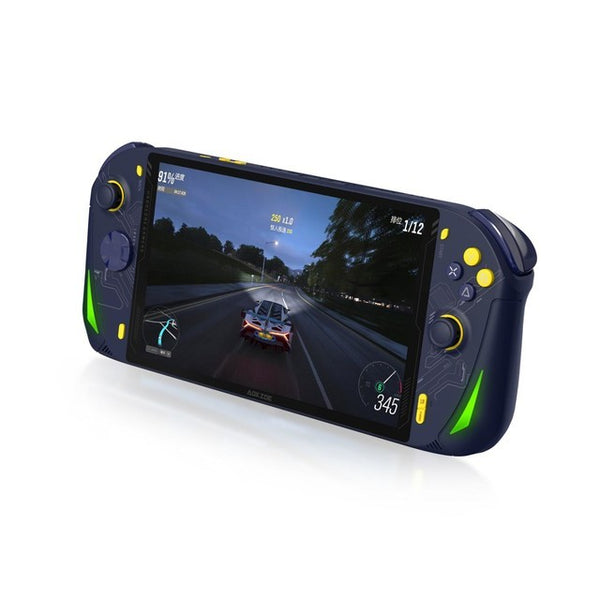 Although it uses an 8-inch screen, the size of the whole machine is 285mm*125mm*24mm, but its weight is only about 668g (standard battery life version). Although the screen is large, it is extremely light and can be easily carried by users. Optional Hall effect Joystick or ALPS potentiometer Joystick, the joystick height is 8.5mm, and the rotation angle is 18°deg;, it can automatically calibrate and prevent drift, control accurately, and rotate quickly; gaming-grade micro switch, key travel 0.2 -0.7mm, trigger pressure of 160 grams; linear trigger stroke of 8.5mm, trigger pressure of 160 grams, precise stress sensing provides excellent burst response of key skills.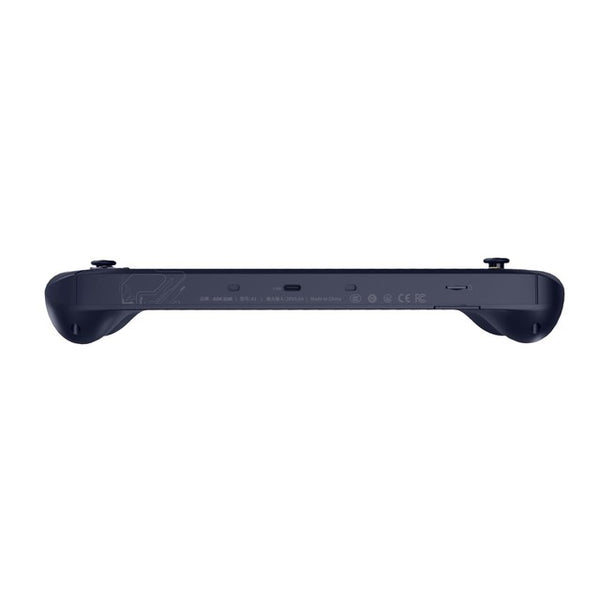 In addition to the conventional handle buttons and joysticks, the left side of the fuselage is also equipped with a HOME button. Short press the keyboard button on the right to display the virtual keyboard, and long press to switch between keyboard and mouse/handle mode; the Turbo button can be switched to high with one click. Performance 28W mode. The strength of the machine shell reaches 98mpa, which is about 2 times higher than that of conventional materials on the market. It is strong and durable. In addition, the fireproof level has reached UL-94V0. Silky and fingerprint-free.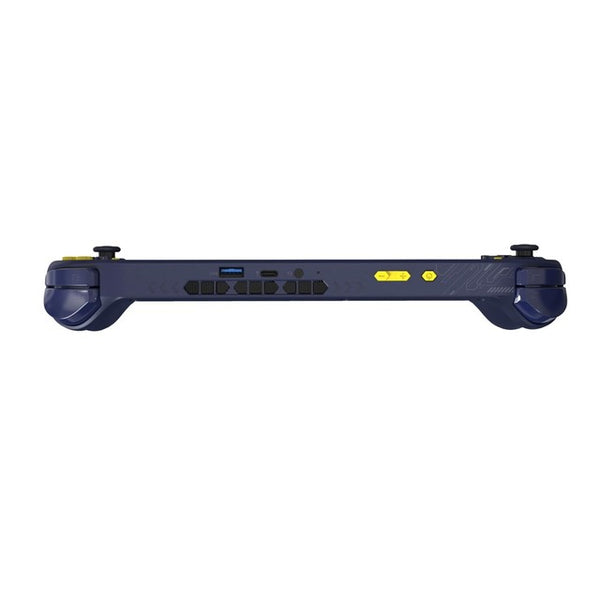 In terms of battery life, the AOKZOEA1 standard battery life version has a battery capacity of 48Wh, and the extended battery life version of the A1L has a battery capacity of 65Wh. The whole series comes standard with a 100W gallium nitride power adapter and supports PD protocol fast charging. It can be fully charged in 1.5 hours. In terms of interfaces, the AOKZOEA1 machine is equipped with 2 USB-C4.0 interfaces, a USB-A3.0 interface, a 3.5mm audio interface, and a TF card interface.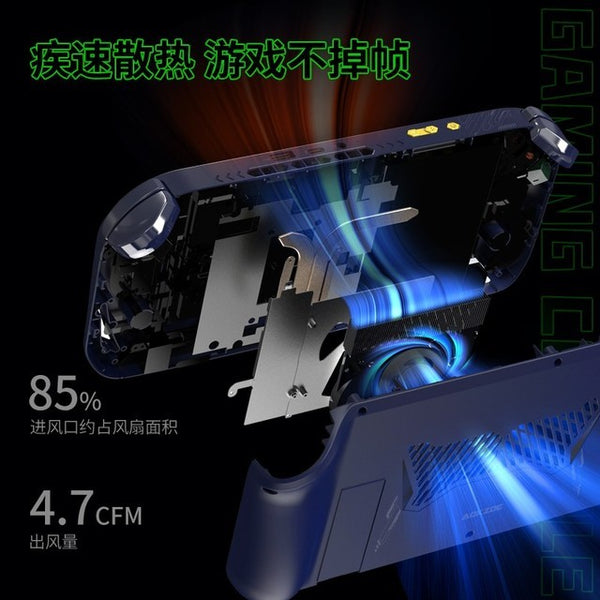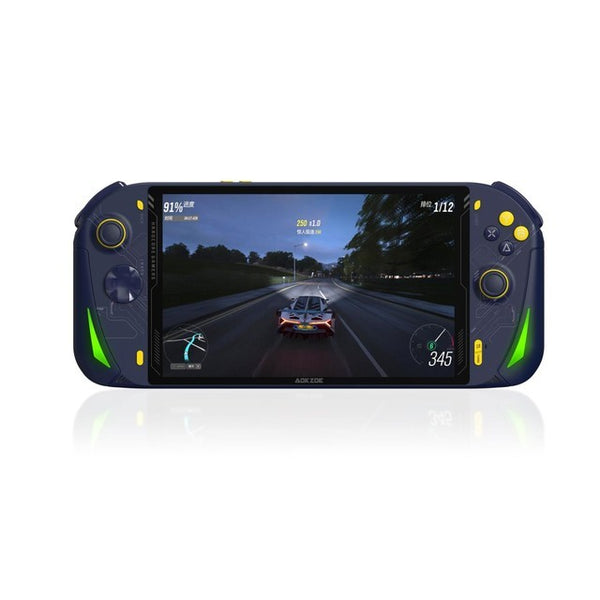 AOKZOE A1 is pre-installed with Windows 11 system, which can play 3A games on Steam , EPIC and other platforms, and the machine is compatible with SteamOS, which can provide users with a rich game ecosystem. At the press conference, the founder of the AOKZOE said that the A1 handheld is "born for the freedom dream of handheld 3A". From the configuration of the machine and the official game test video, this machine can allow users to play PC3A anytime, anywhere. masterpiece. At present, the world's first AOKZOEA1 equipped with AMD Ryzen 76800U processor has officially opened for pre-sale, and will start shipping on September 21. Players who want to play PC3A masterpieces with handheld consoles anytime, anywhere should not miss it.