AYANEO KUN Handheld's R7 7840U 54W Performance, Surpassing Several Notebooks
AYANEO, a leading name in the tech industry, has taken the gaming world by storm with the surprise pre-order activity for its highly anticipated KUN handheld. Promising to revolutionize the handheld gaming experience, the KUN is set to redefine the boundaries of portable performance and design. With its official price announcement scheduled at the end of August and shipments beginning in September, gaming enthusiasts are eagerly awaiting this remarkable device.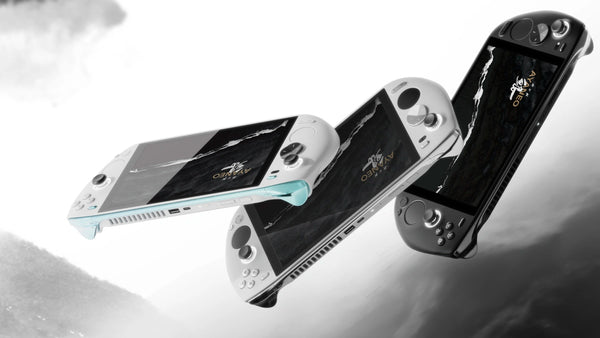 One of the most significant highlights of the AYANEO KUN is its groundbreaking performance capabilities. AYANEO has made a bold statement by claiming that the KUN can achieve the release of R7 7840U 54W performance. To put this into perspective, most R7 7840U handhelds currently operate at a maximum of 28W. However, AYANEO has taken innovation to the next level with the KUN, pushing its performance to 54W (even surpassing it at 56W) while maintaining a temperature of 88.4 degrees Celsius. Notably, some R7 7840H notebooks offer a performance release of 45W, making the KUN a true powerhouse in the handheld gaming market.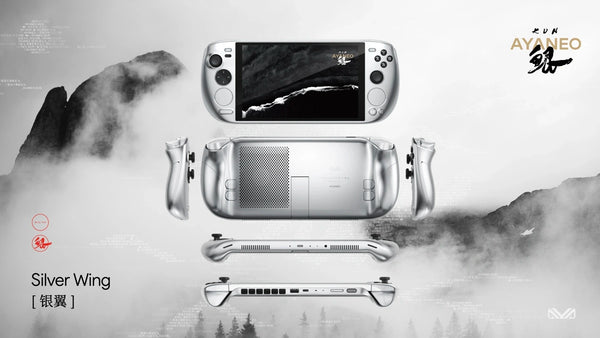 To achieve this unprecedented performance, AYANEO has implemented a customized "Kunpeng" heat dissipation module for the KUN. This advanced cooling solution ensures that the device stays efficient and cool even under heavy loads, allowing gamers to enjoy extended play sessions without worrying about performance throttling.
The AYANEO KUN also boasts an impressive 8.4-inch 2.5K resolution IPS original color screen. This high-quality display ensures clarity and brightness in various indoor and outdoor scenarios, providing a captivating visual experience for gamers on the go.
Beyond its exceptional performance and display, the AYANEO KUN showcases an elegant design available in three captivating colors: "Silver Wing," "Black Feather," and "White Clothes." A departure from traditional large-screen handhelds, the KUN's sleek and modern aesthetics elevate its appeal to both gamers and tech enthusiasts alike.
Under the hood, the AYANEO KUN is powered by AMD's new flagship processor, the AMD R7 7840U, ensuring top-tier performance for demanding games and applications. To keep the device cool during intense gaming sessions, AYANEO has equipped the KUN with a three-copper tube structure and a PC-level large fan, further contributing to its impressive performance capabilities.
One of the standout features of the AYANEO KUN is its massive 75Wh (19500mAh) concentrated battery. This battery capacity is the largest ever seen in a Windows handheld device, ensuring extended gameplay without frequent recharging interruptions. Additionally, the KUN's handle-level large buttons offer a soft and sensitive touch, delivering a control experience comparable to professional gaming controllers.
Navigating through games is a breeze with the AYANEO KUN's floating eight-way direction keys, providing precise control and responsiveness. Furthermore, the dual smart touchpads offer an authentic mouse-like experience, adding to the device's versatility.
Gamers will appreciate the introduction of the key mapping function, which allows for convenient combined operations during daily use and enables complex maneuvers during gameplay. AYANEO has also included four custom back buttons, strategically positioned for natural finger placement. These buttons offer a rich combination of functions and ten-finger linkage, enhancing the overall gaming experience.
In conclusion, the AYANEO KUN handheld is a game-changer in the world of portable gaming devices. Its exceptional performance, stunning display, and innovative design set it apart from the competition, making it a top choice for gamers and tech enthusiasts seeking the best in handheld gaming experiences. As the pre-orders for the KUN begin, anticipation is mounting for the official price announcement, and gamers are eagerly waiting to get their hands on this groundbreaking device that promises to redefine the future of portable gaming.